Geordie Shore: Charlotte Crosby has confessed she is "not bothered" that her best friend Holly Hagan has left the house.
In tonight's episode, viewers watched Charlotte and Holly massively come to blows. Holly had been refusing to pull (
because she is secretly back together with Kyle
) and Charlotte thought she was being boring. When Charlotte then started kissing Chloe Ferry, Holly claimed the pair needed to be kept apart because they 'look like sl*gs', causing Charlotte to kick off.
Charlotte insulted Holly by bringing up her past history with the boys in the house,
pushing Holly to leave the house and tell her co-star never to speak to her again
. Looking back on their fallout, Charlotte claims Holly has changed and isn't phased her BFF is no longer around...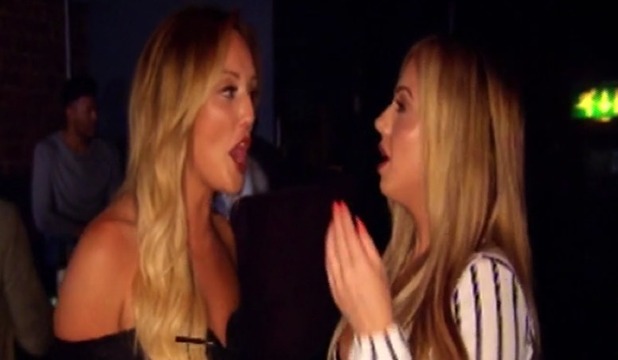 In a new video shared by MTV, Charlotte takes over
Geordie Shore's
Confession Cam to reflect on her drama with Holly.
She says: "So, Holly left the house and I don't really know how I feel about it. Right now, I don't feel like she's the Holly that I used to know, she's not my best friend, she's changed - so I don't feel that bothered.
"If it was the old Holly, the Holly that I know and love who was single and having so much fun all the time, I'd be gutted. But, right now I feel like all she is doing is judging us. I'm really upset about the fact she called me and Chloe sl*gs. Right now, no, I am not bothered."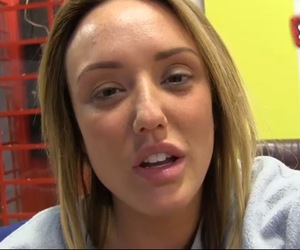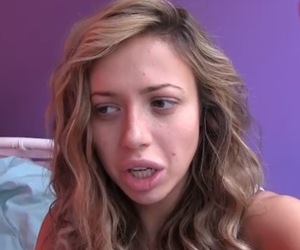 Holly, meanwhile, can't understand why Charlotte, who is supposed to be her best friend, would use her past against her.
"Me and Charlotte had a big argument," she says. "She said a lot of things about my past that I didn't appreciate being brought back up."
Holly continues: "A lot of people have a lot to say about my past, but Charlotte has always been on the defensive side. She'd always say, 'You should never be ashamed of your past,' - yet her bringing that up in such a derogatory way was kind of like, 'Is that how you really feel, then?' It just kind of made us feel a bit sh*t because she was the one person who I thought I could rely on in situations like that.
"This time, I felt like she was bang out of order. Referencing the other boys in the house... yeah, I know that I have a past with them. Everyone knows that. It's not a big secret. Why is she now trying to reference that I was a sl*g, when she was always the one who told me I wasn't a sl*g... I'm just a bit confused."
Geordie Shore continues next Tuesday 5 April at 10pm on MTV.For exclusive competitions and amazing prizes visit Reveal's Facebook page NOW!