Justin Bieber is headlining this year's Virgin Media V Festival alongside Rihanna. In honour of V celebrating its 21st birthday this year, we took a trip down memory lane to recall the milestones Mr Bieber himself had achieved by the time he turned the tender age of 21 on 1 March 2015*.
* May induce envy…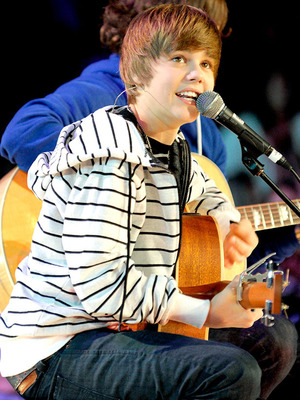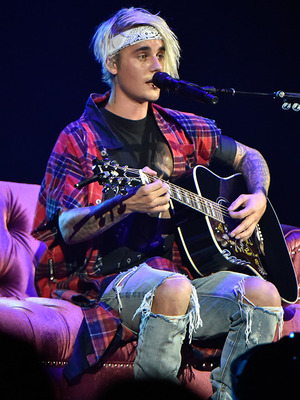 1. Started an entire fan movement and inspired a new word
If you Google the word Beliebers today you'll get just over half a million results. Before JB entered our lives? We reckon zero. The Belieber label took hold in Justin's early YouTube days and basically refers to a super devoted fan who'll defend Justin to the end.
2. Broke the Vevo record for most video views in total
Biebs set a MAJOR record in March 2016 when he became the first artist to reach 10 billion video views on Vevo. As he only turned 22 on 1 March, this kind of counts as a 21 achievement in our eyes! Those billions don't rack up overnight, after all! Four billion came since September, thanks to smash hit new songs like 'Sorry' and 'Love Yourself'.
3. Sparked a bidding war between Usher and Justin Timberlake
He was 15 when the YouTube videos posted by his mum started gaining major attention. Cue a bidding war between Timberlake and Usher over who could sign him. Eventually, it was Usher who won the young star, and, as they say, the rest is history!
4. Duetted with Mariah Carey on her most iconic song
Who wouldn't count singing 'All I Want For Christmas Is You' with Mariah as a major achievement? It's THE iconic Christmas song and lucky Justin got to put his stamp on it when they teamed up for a remake in 2011, shooting a brand new festive video to go with it.
5. Had the most disliked music video on YouTube ever
In 2011 it was revealed Justin's hit track 'Baby' was the most-watched video on YouTube at that time.. but also the most disliked. Not that he cares. He told Teen Vogue: "Every time a hater visits my YouTube page, I get, like, four cents. So tell the haters to keep hating, keep commenting, because I'm making money."
6. Achieved quadruple threat status adding modelling, television and film to his CV
He stepped into Marky Mark's tight shorts as a Calvin Klein underwear model in January, just before his 22nd birthday. He branched out into acting for the first time in 2011, joining
CSI: Crime Scene Investigation
as a serial killer and bomber. Then he made the leap to the big screen with his very own concert movie
Never Say Never
.
7. Took the p*ss out of himself with a Comedy Roast
It's good to have a sense of humour, which Justin proved when he signed up for a Comedy Central Roast, taped just before his 21st birthday and amid a lot of negative publicity for the star, allowing the likes of Martha Stewart and Ludacris to basically rip him to shreds.
8. Earned his own Guinness World Record
He was presented the accolade after becoming the youngest male artist to debut at number one on the US Billboard Hot 100 in 2015 with 'What Do You Mean?'
9. Channelled his star power into charitable causes
He's totally into charitable giving, frequently lending his support (and money) to major campaign including Make-A-Wish Foundation, making more than 250 dreams come true by 2015. He even won a Champ of Charity Award back in 2014, but gave it away to a young girl battling cancer.
10. Inspired hair-mania
Not since Rachel Green has there been so much fuss over one haircut. Yes, we're talking about *that* side fringe bowl cut from his early days of superstardom. That 'do that looked so gelled in place no amount of wind would ever ruffle it. Much copied, never quite managed as well as Justin. We miss it.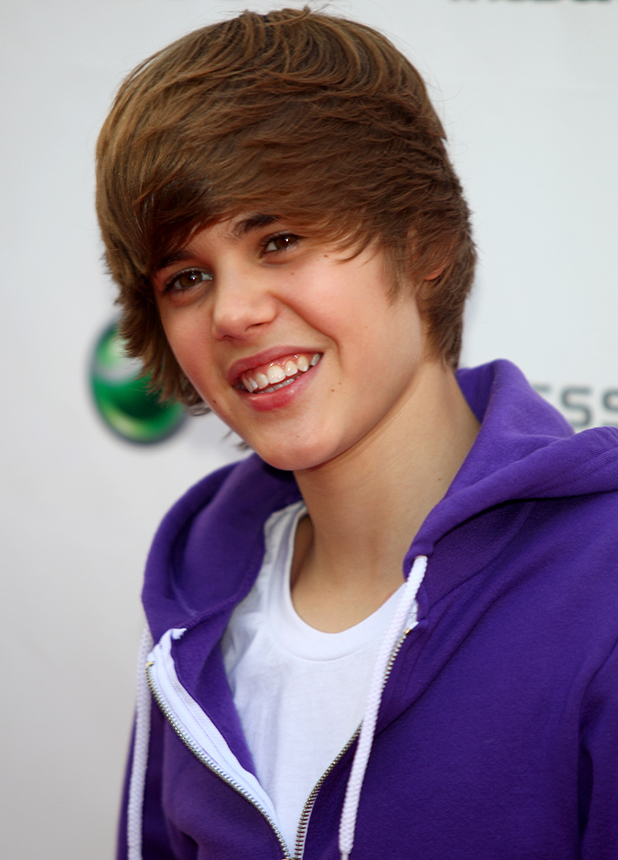 V Festival takes place 20 and 21 August at Hylands Park, Chelmsford and Weston Park, Staffordshire