Geordie Shore star Charlotte Crosby has stressed her rekindled relationship with co-star Gaz Beadle is NOT a publicity stunt.
Since January, Charlotte and Gary have had fans hooked with their on/off romance. The pair had decided to rekindle things after growing closer again while filming for
Geordie Shore's
five year special, and in the months that followed, their relationship has appeared to go from strength to strength - even if Char has had some reservations.
Gary appears to have had a change of heart when it comes to Charlotte
and
Geordie Shore
fans have seen him become a lot more smitten with her. However, not everyone is convinced their relationship is real, and after hearing the views of some cynics, Charlotte has now set the record straight.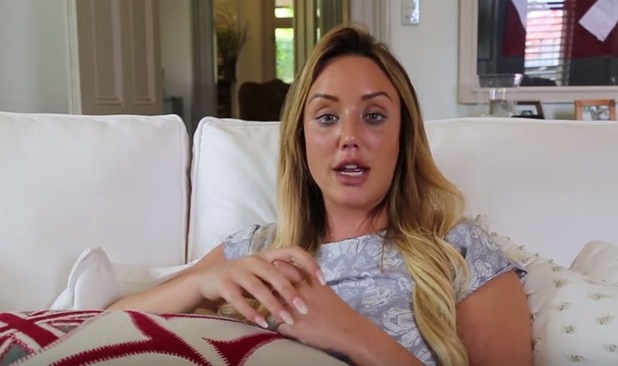 The 25-year-old took to her
YouTube
channel to clear up a few untruthful rumours she had heard about herself recently.
Not surprisingly, her romance with Gary was one, as the couple have been all people have been talking about recently. Charlotte said: "The third bullsh*t myth is that me and Gary are doing things for publicity and it is all a made up relationship. That is a lie."
"I fancied that boy from the very first day I walked into that house five years ago and I've fancied him ever since," she confessed. "There's something that attracts me and Gary, we're like magnets.
"Right now, we're in a good place where we do feel ready to try it with each other. We have decided to do it completely privately, how could that be for publicity? If we were going to do it for publicity we would have done it back then, why would we wait five years down the line to do it?"
She and Gary have been romantically linked ever since they first met on
Geordie Shore
back in 2011. Earlier this year, after an honest conversation during filming,
Charlotte revealed she and Gary have "let their guards down"
and are working towards a relationship.
Charlotte did admit she still struggles to 'trust' Gary
after their rocky history, but she has gushed that he "makes her smile" and
told fans their relationship is currently "unexplainable."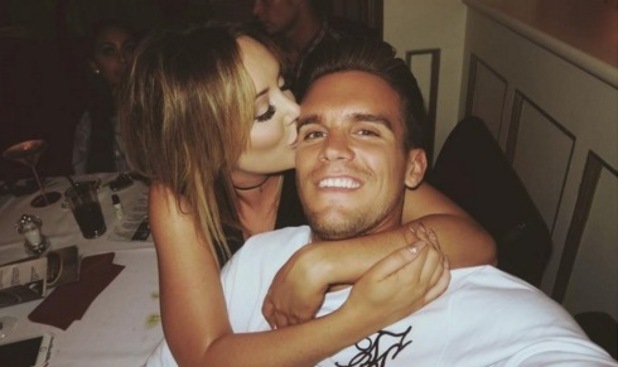 As well as clearing up any confusion over whether her romance with Gary is real or not, Charlotte also tackled a few other false claims.
1. She is not pregnant.
"Unlucky... I am not pregnant. I think it came from the video where I had a pregnancy test. If I was pregnant, people would know about it. Let's just get the facts right people, I am not pregnant. My womb is empty."
2. She does not photoshop her pictures. Ever.
"That couldn't be further from the truth... I wouldn't know how to use Photoshop and I do not use face tune. I am really strongly against it... I have never photoshopped any of my images. At all. I take pictures of my body when I am feeling most body confident. I am really offended that people think I photoshop my pictures because I don't work hard just to photoshop my pictures."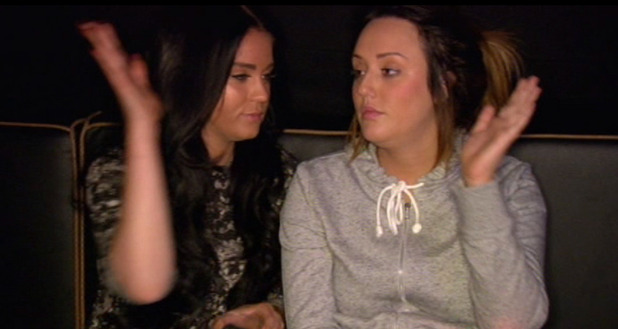 3. She does not hate Vicky Pattison.
"I don't hate Vicky in the slightest. Me and Vicky have been through so much together... we've got a bond that nobody will ever experience with someone else. We went our separate paths because she is now doing different things and I am still riding the Geordie Shore wave. I certainly do not hate Vicky.
4. She has not spent £20,000 on cosmetic surgery.
"It's the most pathetic thing I have ever heard. Apparently I have spent £1900 on botox. I have had botox twice in my life and it wasn't even that expensive at all. It wasn't even close to a grand."
For exclusive competitions and amazing prizes visit Reveal's Facebook page NOW!