Ibiza Weekender: Deano Baily admits he is still in love with ex-girlfriend Imogen Townley.
He may have been romancing newcomer Ellie Young all season, but in
Ibiza Weekender's
final episode, Deano revealed his feelings for his former flame and fellow rep Imogen had come flooding back.
Opening up to her in an emotional heart-to-heart, Deano confessed: "Maybe I am still in love with you."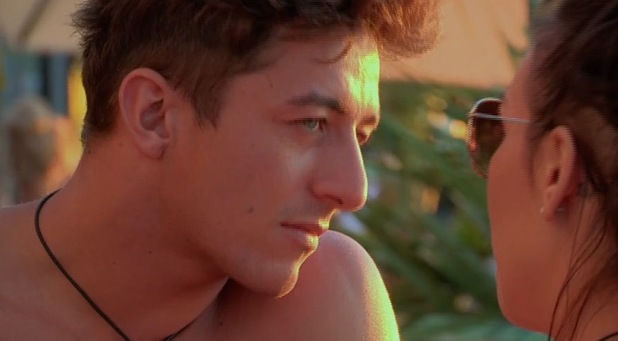 Throughout the series, it had seemed like Deano's attentions were elsewhere. After Imogen's surprise arrival,
he had made it clear he liked Ellie when she drunkenly asked him how can he not love her anymore.
That didn't stop Ellie having her doubts over her relationship with Deano, though.
She called Deano out for still being in love with Imogen
, leading him to push her away and kiss another guest. After lying to Ellie about locking lips with someone else,
Deano confessed he had really cared about her and the couple seemed to get things back on track.
BUT, that all went out the window on Sunday night and the love triangle between Deano, Ellie and Imogen finally came to a head.
Confirming Ellie's suspicions to be true, Deano admitted he had started to like ex Imogen all over again. After she had whisked him, the reps and the guests off to see the Ibizan sunset, Deano said: "I don't know when I started to realise I like Imogen again. Maybe more than friends, because we were just getting on really well and you know when you just look at someone and you think, 'Aw they're really fit.'"
Imogen (
who recently revealed she was happy Deano had moved on
) had asked him if he was now happy. Deano replied: "I wouldn't say I was completely 100 percent happy, but I'm in a good place. I don't know where I'm going, but I'll just see where life takes me now. Things just don't go away, do they? Feelings and that."
They then took a slew of pictures together, with Deano posting them to his Instagram page.
Ellie (who hadn't been at the sunset) then admitted: "I made the biggest mistake a girl could ever make. I stalked Deano's Instagram photos. Bad move."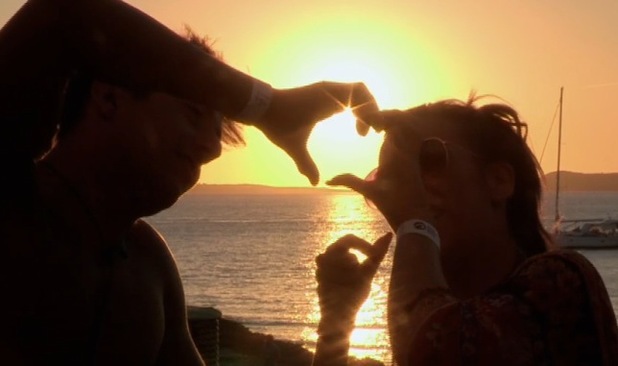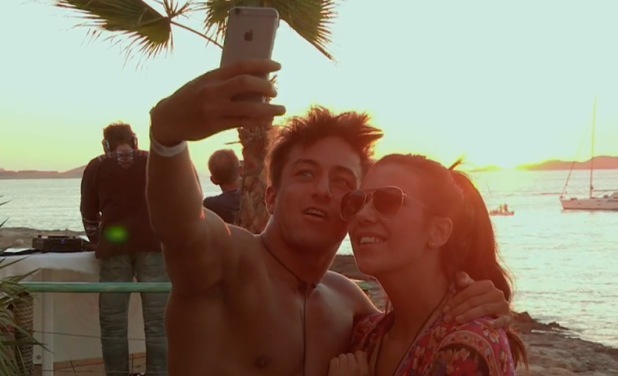 Her insecurities over Imogen and Deano then surfaced again. Ellie said: "They seem to be spending a lot of time together... straight away I'm thinking, is something going on?"
Later on that evening, after seeing Imogen and Deano getting on during the gang's night out, she added: "The way he was looking at her was like, 'I am so in love with you.' For me to see that, I've never seen him looking at me like that."
Imogen, meanwhile, was convinced Deano was over her. "I have got to the point now where I hand on heart believe that he hasn't got those feelings for me anymore and he has moved on from somebody else," she claimed. "I'm out of the picture now."
Ellie then confronted Deano and asked him if he still loves Imogen. His response? Well, he didn't exactly deny it.
"I don't know where my head is," he admitted. "One minute I think Ellie, you're the best thing that has happened to me, and one minute I think I still like Imogen
Ellie then declared that was it for her and Deano: "I'm gutted. That's it for us... we can't really be more now. I've already given him another chance. I feel stupid, I should have known. I do genuinely think he did care about me, but being in this situation where he first met Imogen, I think he's realised actually Imogen is for me and Ellie is not.
"It's obvious. He is still in love with her and if he is, and she feels the same, I'll just have to take a step back from it. Oh well, back to tinder."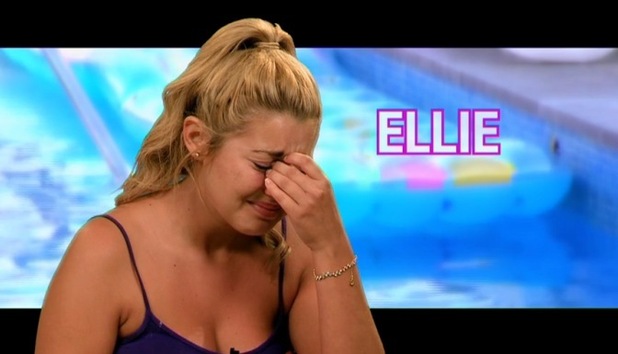 Deano, meanwhile, decided to confess everything to Imogen.
The two exes sat down for an emotional heart-to-heart, where Deano revealed: "I thought I was totally over you... I don't know whether it's that I'm not over you, that I really like you and want to give things another go, or it is just reminding me of old times, but I have started to feel things again.
"Now, how well we are getting on... maybe I am still in love with you."
Imogen, however, made it clear she couldn't get back with Deano.
"That Deano that I fell in love with is there, but he's not 100 percent there," she explained to him. "Even though I would love him to be there, he's just not. I have to do what is right for me. As hard as it is, right now I just have to make myself happy and do what I've got to do."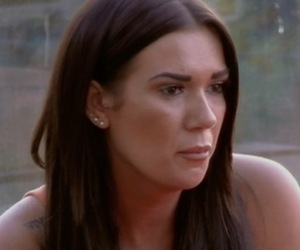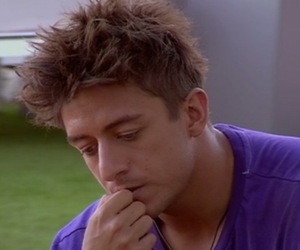 She told him: "Deano, I'm going to be completely honest with you. Hand on heart, if I had come out here and you had shown me that you had learned from the past, I probably would have given it another go, but you haven't and I can't take that chance again. I can't get hurt anymore by you, Deano."
Imogen then confessed: "I have been waiting for so long for Deano to tell me he still loves me, but I knew that the right thing for me was to walk away with my head held high and be a strong person."
Although, she did add: "At the same time, it's still Deano and I think deep down no matter what, he'll always have a piece of my heart."
For exclusive competitions and amazing prizes visit Reveal's Facebook page NOW!