Charlotte Crosby has been reflecting on her dramatic weight loss after sharing a 'then and now' set of pictures of her gym body.
Geordie Shore's
Charlotte has spent the past two years working hard to get in shape and today she has reminded fans just how far she has come.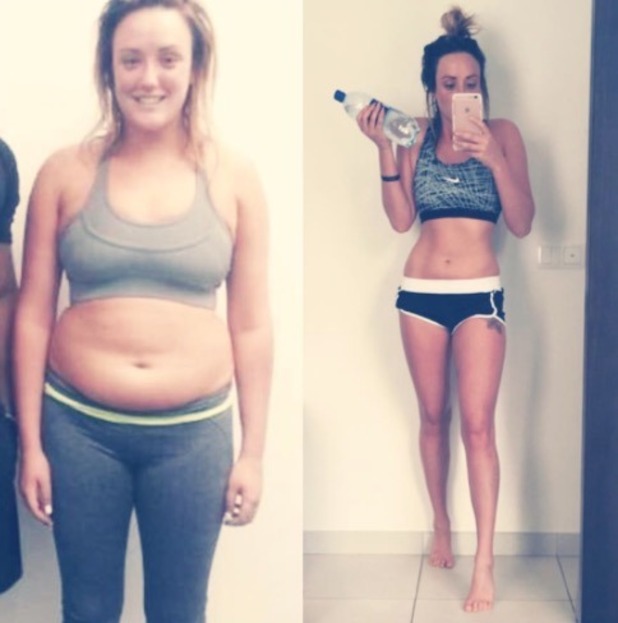 Earlier today (25 March), the reality star posted two photographs on Instagram - one selfie taken two years ago and another taken today.
Both snaps show Charlotte in a cropped top and leggings, but it's fair to say she looks more trim and toned in the most recent one!
Posting the pictures online, Charlotte told her followers: "Wow, I haven't done this in a LONG time. But every now and then I like to remind myself how far I have come!
"It's been 2 years...I am the happiest and most confident I HAVE EVER been. Losing the weight is hard but keeping it off didn't get any easier and especially not with my lifestyle!"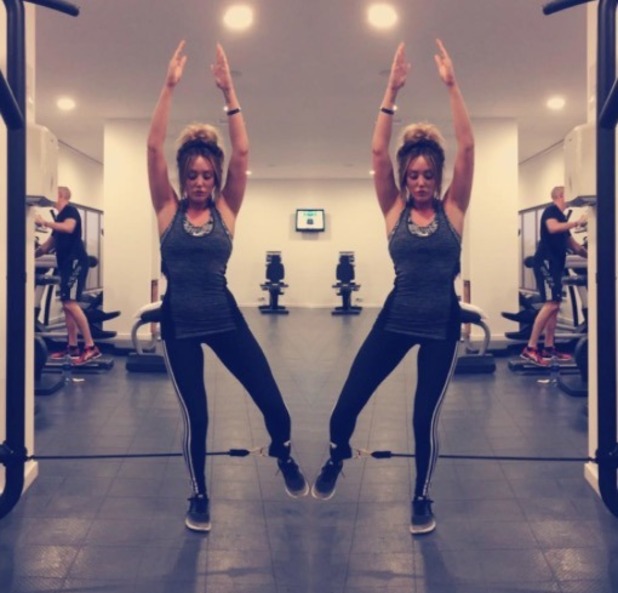 The 'then and now' snaps came after Charlotte shared another picture of herself working up a sweat in the gym...just to prove the hard work she has been putting in!
Since she began shaping up,
Charlotte has even released her own fitness DVDs, 3 Minute Belly Blitz and 3 Minute Bum Blitz
, and has kept fans in the loop with her progress on social media.
In a previous interview on ITV1's
This Morning
, Charlotte said: "Before I didn't do any exercise whatsoever. I never went to the gym...I felt really intimidated.
"I didn't know what I was doing. I felt a lot bigger than everyone else and that everyone was staring at me."
Good work, Charl, but do allow yourself an Easter egg or two!