Hello Revealers, welcome to my column! Reveal magazine and Reveal.co.uk are the place for TOWIE fans, so whether it be TOWIE gossip, my opinion on the biggest celebrity stories, or who I love and who I hate, join me here every week! Bobby x
This was in last week's magazine (issue 12). Make sure you pick up Reveal magazine this week for my brand new column!
TOWIE CATFIGHT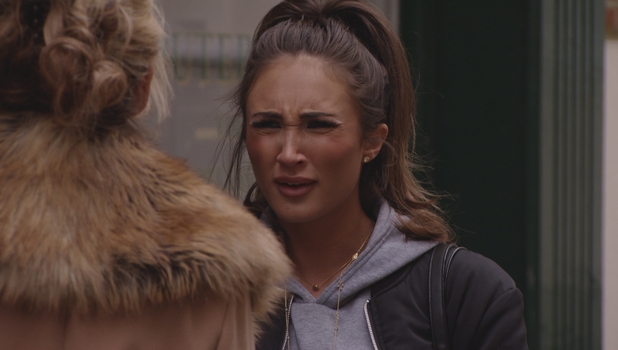 There is understandably some awkwardness in the air after Kate Wright jokingly called Megan McKenna a dog at a pub quiz last week. Kate genuinely didn't mean it and she was completely unaware that Megan was actually at the pub, hiding behind a curtain and ready to jump out any minute. Needless to say it has cause a bit of aggro in Essex, to say the least. But you know what we're like, we'll all be yelling at each other one minute, and skipping to Sugar Hut to dance the night away the next.
PAMPER PARTY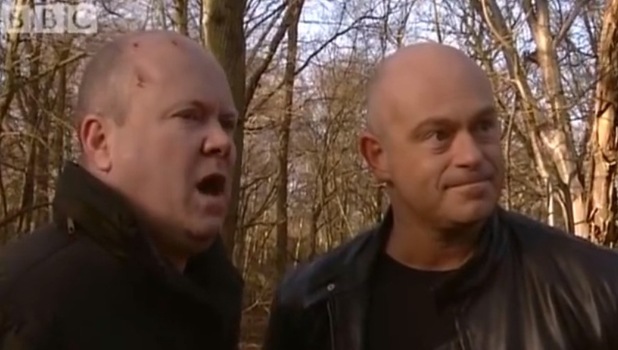 I was chuffed to hear that Ross Kemp slaps on a bit of Olay face cream to keep himself looking youthful. The men of Essex have never been afraid of metrosexuality. All of the TOWIE boys have a cheeky eyebrow shape, and use fake tan. And pssttt... dishwasher tablets are great for getting rid of streaks. So if you see me in the cleaning products aisle at Sainsbury's, you know why.
THE BECKHAMS COME TO ESSEX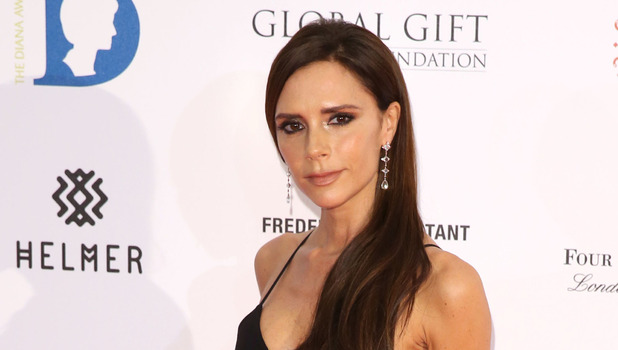 The Beckhams can do no wrong in my eyes. I cracked up when I found out that Vic was selling her Range Rover at an Essex garage on Auto Trader. I wanted to call up for a test drive. David's sister Joanne is said to be training in Amy Childs' make-up academy, too. They'd fit in in Essex. Posh has ditched the bullet boobs - a flat chest is all the rage now - and she's still got the hair extensions. I thought Mel B was a bit of a hypocrite calling her a b***h. Pouting is her thing. However, saying that, I'd be grinning from latte to lights out if Dave had put a ring on my finger!
GIVE ME A BUZZ, OLLY!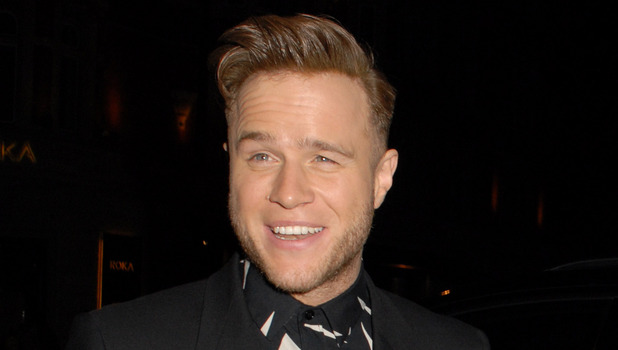 So Olly Murs has revealed he's 20 per cent gay. I mean, I love a bit of Olly, but what does that even mean? He's hardly boarded the Bobby bus, has he? But if you decide to notch the percentage up to a cheeky 46 per cent, I'll take you out, Olly. Give Bobs a call.
JUST CALL ME ADONIS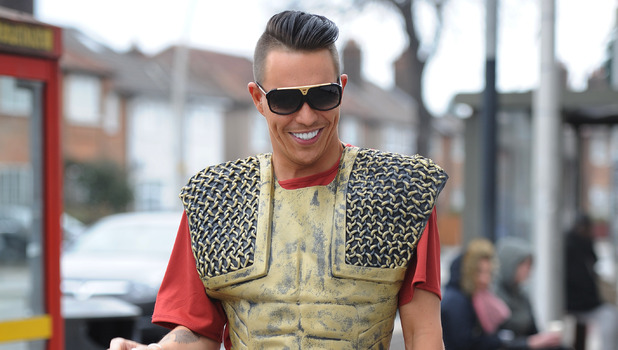 I quite like a fancy dress party and I love it when people really make an effort. For our Greek-themed party, I thought I'd channel my inner bitch. Eat your heart out, Russell Crowe!
Send your questions and comments to Bobby Norris at bobby@revealmagazine.co.ukTry Reveal's digital edition on iPhone & iPad. Subscribe now & never miss an issue!
10 reasons why we want to be in TOWIE: