Geordie Shore: Holly Hagan LEAVES the house following an explosive row with her best friend Charlotte Crosby...
If you thought this series had been drama filled already, you haven't seen anything yet. Yes, there's been tears and tantrums, but in tonight's episode Charlotte and Holly go head-to-head and Holly ends up packing her bags.
What happened?!?!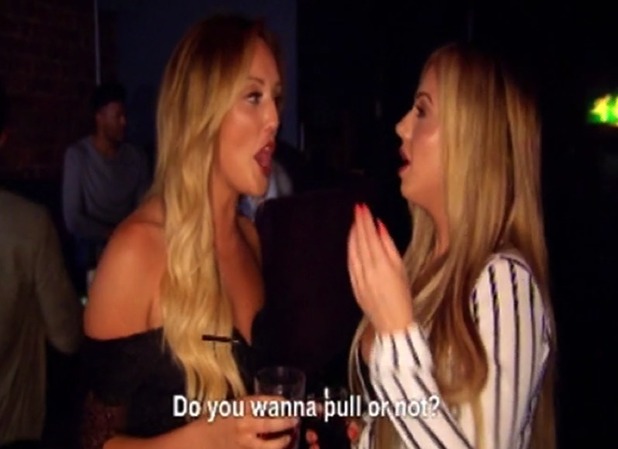 Fans will know
Holly has been harbouring a secret so far this series.
She is back with her ex Kyle Christie, but she doesn't want to tell her co-stars just yet as she knows they will kick off when she does.
Holly and Kyle's relationship caused all sorts of problems last time round
and Charlotte told her BFF she had lost "her Holly." Heartbreaking, stuff.
Keeping her relationship status on the down low, Holly has been fending off the rest of the group's efforts to help her pull (as they all think she is single). But, Charlotte isn't happy that Holly isn't putting herself out there again and the girls majorly clash when she brings up Holly's history with the boys in the house.
It all starts when Charlotte asks Holly if she is on the pull and Holly says no. She declares that her bestie is now 'dull and boring.' After no success in the club, Charlotte and Chloe end up kissing each other instead and it all gets a bit much in the taxi home.
So much so, that Holly tries to separate the girls. She says: "Can you please keep their heads separate so they don't neck on again? It's weird.... Right, stop it! You look like sl*gs."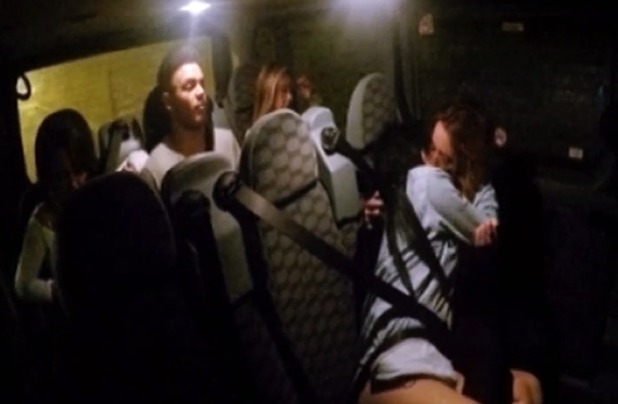 Charlotte hits back: "I'm not a slag! You are a slag! Holly is saying that we look like sl*gs. She can f**king talk with her f**king history!"
And then she hits Holly where it hurts, Charlotte says: "You've been with every boy in this house. Me and Chloe have only been with one each."
Holly immediately sees red.
"Charlotte has always been the one person who said I should never be embarrassed of my past and I should never be ashamed. And now, she's trying to use my past against me. Make your f*cking mind up, love," she says.
She then tells Charlotte: "You are not my f**cking friend and you never will be."
Holly reveals she is starting to question whether she really wants Charlotte as a best friend and decides to leave the house to get some space from all the drama. On her way out, Gaz tries to stop her and she tells him: "She turned around to me and said 'Me a sl@g? You f*cking sh*gged everyone.' I would never ever say that to my best friend and that's why I'm so hurt. I feel like I've been there for her but she's never really fully been there for me."
At that, she heads home and we've got so many questions.
Will she come back? Will she and Charlotte work things out? Will she finally reveal why she hasn't been on the pull? Will Charlotte then understand if Holly admits she's back with Kyle?
We need answers!
Geordie Shore continues Tuesday 29 March at 10pm on MTV.For exclusive competitions and amazing prizes visit Reveal's Facebook page NOW!