Renee Zellweger worked behind the scenes at Good Morning Britain to research Bridget Jones' new job in the latest movie.
How cool is that?!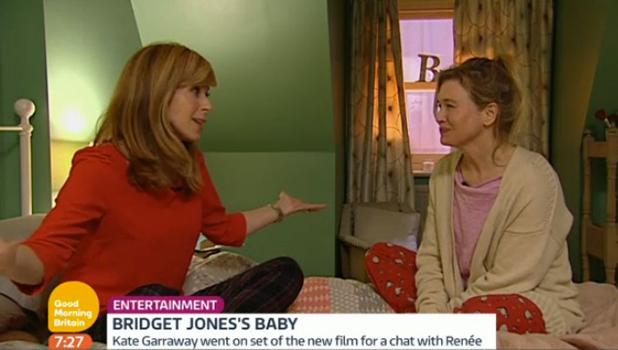 The Texan-born actress hung out at the ITV morning show last year while filming
Bridget Jones' Baby
, where Bridget has a new job as a top producer on a TV news programme.
So it's no surprise she was super chummy with Kate Garraway when she appeared on the show this morning to promote the new movie.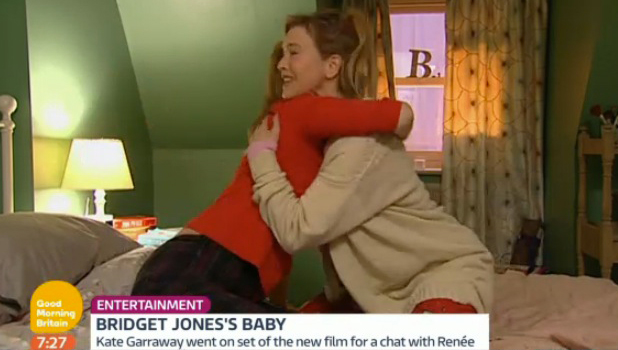 The interview was conducted during filming last year - in Bridget's actual bedroom! - but was released today to celebrate the first movie trailer being launched. And, to keep in character between takes, Renee kept up her British accent!
Renee praised the team at
Good Morning Britain
, saying how the movie pinched people including the director and cameramen to make Bridget's TV show authentic. She joked how the crew kept the
GMB
employees for around two weeks, and during that time, would poke fun at how much better
GMB
had got while they were away. How mean!
"We stole your director, Aaron, and your cameraman Ian, and Alex, and we had John here and Laura and they were magnificent. I was taking all my cues from Laura, and she made me sound like I really knew what I was doing. Very grateful to her. And Aaron kept the cameras going, getting beautiful shots all day."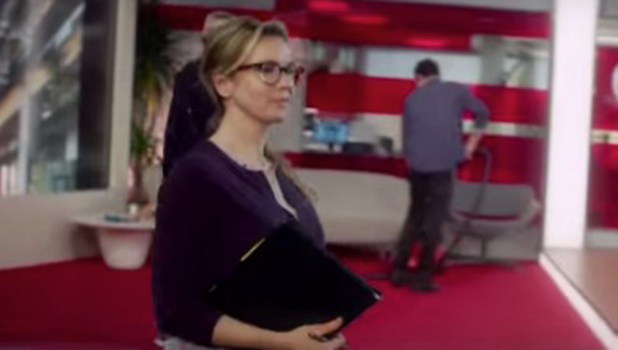 Renee also spoke about how hectic the newsroom is, saying: "I didn't realise you had a live feed coming in all the time from the internet and around the world and you change your schedule as the new information comes in, so whatever you may have scripted in the evening gets scrapped if something of import comes in. It's very impressive."
She then said of Kate: "You just do it on a dime! She's not just gorgeous, everybody! She's not! She has a little earpiece and they say, 'Right, all that stuff you thought you were doing, we are doing this instead and you have no script, go!' And she does every day, it's amazing, so impressive!"
Renee also explained that she'd spoken in a British accent for her entire four months in the UK while filming, even off-set. Why? Laziness, she joked! "I don't want to think about it and I feel like … its really just lazy, actually, I don't want to do the work to get back into it each day. "
Bridget Jones' Baby hits cinemas 16 September