Jasmin Walia has vowed she'll never have surgery to change any "flaws" she may have, declaring: "Beauty comes within and who you are as a person."
The former
TOWIE
star was in an emotional mood last night after coming across an inspiring comment left by an anonymous reader on a website article about her.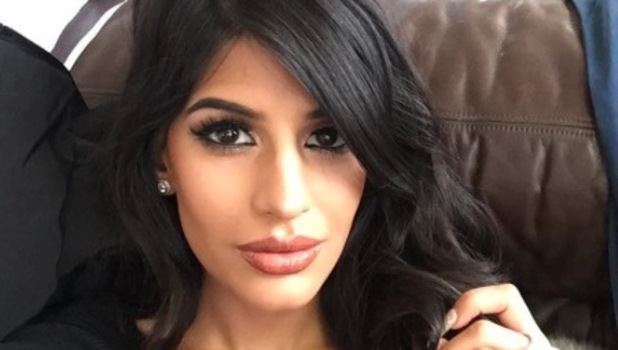 Jasmin admitted she never read comments online but as she couldn't sleep, she ended up casting her eye over remarks on a recent article, where she came across a "really cute comment" that made her tearful.
The comment praised
Desi Rascals
star Jasmin for being "comfortable in her own skin" despite working in the showbiz industry, adding: "It would be so easy for her to jump on the plastic surgery bandwagon of her peers but she hasn't. Everyone is meant to look different and our quirks are what make us beautiful."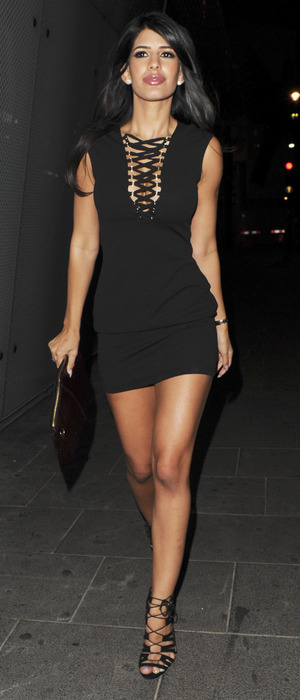 Jasmin shared the comment to Instagram, telling fans: "People constantly pick on the smallest things about me. Yes, I know my ears are not my best part! I hate them a lot, trust me! No one has to remind me, which is why you always see I never wear my hair up and always wear it down because I hate the fact that people always point it out.
"But I was born like that and that's how God created me! I'm not gonna go and have plastic surgery, as much as I have contemplated it, I don't want too.
"Even if I did have surgery, certain sad people will find my next flaw and probably go on about that which means I would constantly have to change.
"Well I'm sorry, but I want to stay natural and I couldn't care less what people say about me because beauty comes within and who you are as a person. I do feel down about some of my flaws and sometimes I do contemplate whether I should change them which I shouldn't have to do.
"People really need to stop judging other people and worry more about their own lives and rather then hating put more good in the world! Don't get me wrong, I get so many amazing comments and I have so many supporters which I am so grateful for! It's just there's a minority of sad people who will always hate out there unfortunately.
"Sorry about the rant just had to say this because I have been feeling a bit insecure about myself recently even if I do post 1000 selfies of myself... I suppose I'm trying to stay confident! But anyways, f**k it ...do you #positivemind#positivevibez #positiveyou."
Go Jasmin!
TOWIE airs Wednesdays and Sundays at 10pm on ITVBe
Ten reasons why we want to be on TOWIE!