Pete Wicks has admitted he's surprised the TOWIE guys think he's being "too defensive" when it comes to new girlfriend Megan McKenna.
On last night's episode viewers saw Pete telling
Dan Edgar
and Tommy Mallet that
Ex On The Beach
star Megan felt "uncomfortable" when he took her out.
He also said he'd heard Tommy called him disloyal when he and Megan skipped Tommy and Georgia Kousolou's party. Tommy denied that.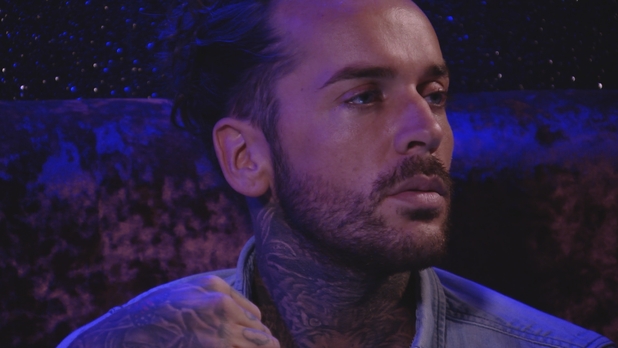 Speaking to the official
TOWIE
website, Pete said: "You expect your friends to be more supportive to what you're doing than maybe what I feel they have been. I have felt uncomfortable being with Megan in certain places because you've still got people… I don't know, it's a weird one."
"I'm surprised they feel like I'm being too defensive over Megan," he added.
"I am defensive because she hasn't done anything wrong. Everyone knows me, if someone does something wrong I won't back them, whether it's someone I've known ten years or someone I've known two minutes. If I believe someone is right, in the same respect, whether I've known them ten years or two minutes, I will stand by that."
Pirate Pete also said he didn't know why Dan had an issue with him, following the whole dog joke at the pub, saying Dan hadn't been involved.
"I understand he will back his bird," said Pete, "but he didn't need to as I didn't really have an issue with her in the end. On the night I had the hump but Dan wasn't there and I didn't feel it was something I needed to talk to Dan about. I don't see that as me being in the wrong as it wasn't an issue with Dan, his missus is her own person."
It got a bit aggy when Dan's girlfriend Kate Wright jokingly shouted out Megan's name during a pub quiz when asked what Pete's dog was called. Pete later cleared the air with Kate, adding: "I know you're not a nasty person and Dan wouldn't be with someone that's like that anyway."
Dan thought that comment was "bitchy in itself."
After the episode aired, he suggested perhaps we hadn't seen the full story, tweeting: "Wow... Scary how things can be cut, absolute joke."
TOWIE airs Wednesdays and Sundays at 10pm on ITVBe
Ten reasons why we want to be on TOWIE!