TOWIE's Pete Wicks has admitted he feels "caught in the middle" when it comes to his new romance with Megan McKenna and his friendship with the boys.
On last night's episode, the
Essex star ended up confronting Dan Edgar and Tommy Mallet
after hearing Tommy was annoyed he didn't attend the Greek party thrown by Tommy and his girlfriend Georgia Kousoulou.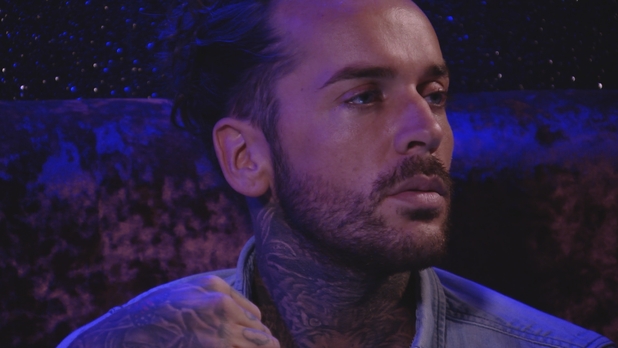 There was also tension with Dan after Dan's girlfriend
Kate Wright jokingly called out Megan's name when asked at a pub quiz what Pete's dog
was called. Dan was annoyed when Pete suggested Dan wouldn't be with someone who was bitchy.
It all led to the confrontation at the end of the episode.
Dan kicked it off by telling Pete: "I found that comment [about me and Kate] in itself quite a bitchy thing to say and I think the girls were quite taken aback as well."
But Pete replied: "It was actually a compliment as you're such a nice geezer and a pal and you wouldn't be with someone like that."
"Maybe I am defensive over [Megan] because people have got this opinion because she has a feisty past and this, that and the other, and not dealing with things in the right way, but she ain't done nothing wrong," he continued.
"I turn up to things with her and she feels really uncomfortable and that makes me feel uncomfortable because I'm seeing someone and I should be able to take her out with all my pals and everyone be sweet with it.
"I seem to be caught in the middle and Megan ain't got no issue with no one, you say you ain't got no issue, but it all seems to be directed towards me, like I've made a f**k up here and I've been unloyal to my friends and I'm not unloyal to anyone."
Tommy denied saying Pete had been disloyal and said: "If I'm your pal, I'm your pal for life."
And Dan simply said: "Don't let your relationship with her ruin your relationship with the boys or the people you've known longer."
Pete replied: "If you boys are my pals it won't affect that – it shouldn't affect that."
While Pete was confronting Dan and Tommy, elsewhere,
Megan was making amends with Kate after the dog joke.
While the girls didn't see eye-to-eye on whether it was a joke or not - Kate said yes, Megs said it wasn't funny - they did appear to clear the air and move forward.
TOWIE airs Wednesdays and Sundays at 10pm on ITVBe
Ten reasons why we want to be on TOWIE!