Megan McKenna and Kate Wright came face-to-face on last night's TOWIE after *that* dog joke… but anyone expecting fireworks was very wrong.
We had been expecting a 'showdown' but instead the girls had a pretty civil, shout-free conversation about what happened when
Kate shouted out Megan's name when asked at an Essex pub quiz
what was the name of Megan's boyfriend Pete Wicks' dog.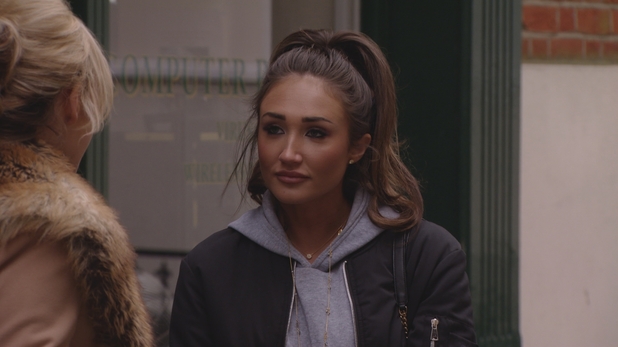 Bumping into each other in the street, Kate told
TOWIE
newcomer Megs: "I know that you're fuming about the comment at the quiz but I was only joking."
Megan agreed she was "fuming" and said that's why she didn't speak with Kate at the event.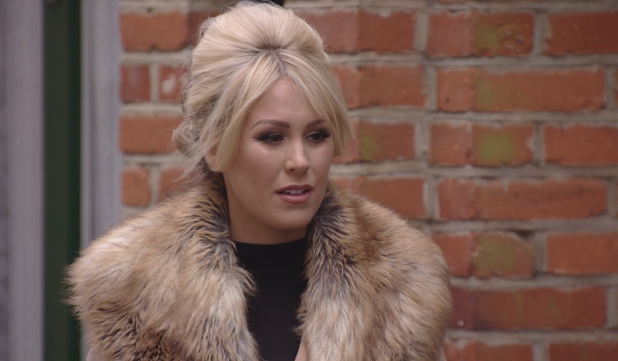 Kate countered by saying someone told her Megan wanted to "rip her f**king head off" but Megan denied saying that: "They have obviously exaggerated. All I said was why did she say that? That's not funny because no one knew I was there. You have to try to see it from where I'm coming. I was standing, coming in, and all I heard was Megan. I thought, that's a bit muggy."
"It was just a joke," said Kate. "I just think it's been blown way out of proportion."
"Maybe it was a s**t joke," said Megan.
"I thought it was quite funny," argued Kate. "Everyone in the room laughed. It was a banter night, everyone was making jokes and taking the piss out of each other."
"But I wasn't part of the banter, that's my point!" replied Megan.
"It wasn't anything personal to you," insisted Kate. "I could have said it about anyone. I understand you may not find it funny and I'm sorry if you took it offensively but it wasn't meant like that. That's what I'm like. I do always take the piss and maybe I should learn to control my mouth a little bit more sometimes."
That made Megan smile as she responded: "I'm learning to control mine, let's just say that!"
So, the air has been cleared!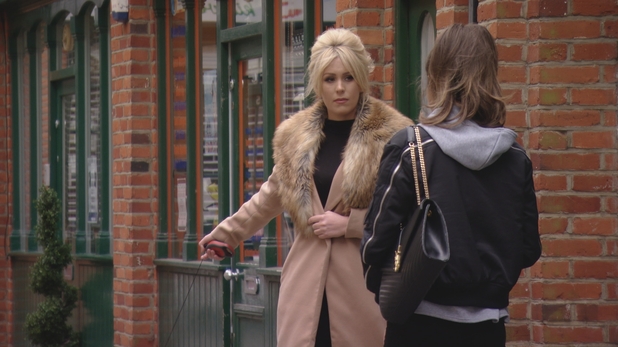 Kate had
previously insisted she had been joking with the dog comment
, saying: "I do think that it was totally blown out of proportion. I was joking. I'm not the sort of person to shout out abuse to people across the room. It was a joke, there was lots of banter going on in the evening, Bobby was abusing me, I was abusing him, it was just a funny night so I didn't think anyone would take it personally."
It upset Megan's boyfriend Pete, who told Kate: "The way it came across because she weren't there, was like it was bitchy." Although he accepted it was a joke.
Megan, meanwhile, told him: "I think a few years ago when the whole Kate thing would have happened I would have just wanted to go to the party just to confront her. But now it's like whatever. If she has an issue then she has an issue but I've got better things to worry about than what Kate Wright's got to say about me."
TOWIE airs Wednesdays and Sundays at 10pm on ITVBe
Ten reasons why we want to be on TOWIE!