Geordie Shore: Charlotte Crosby has told fans she is "not sorry" over what she said about Gaz Beadle's ex-girlfriend Lillie Lexie Gregg in last night's episode of the show.
Viewers watched Charlotte return to the house and tell her co-stars she is now single. She had been dating ex-boyfriend Mitch Jenkins, but decided to end her romance with him before the new series.
On her return,
Gaz said he was "scared" to be around single Charlotte and for good reason
. She has set her sights on him and isn't phased that he may be off the market...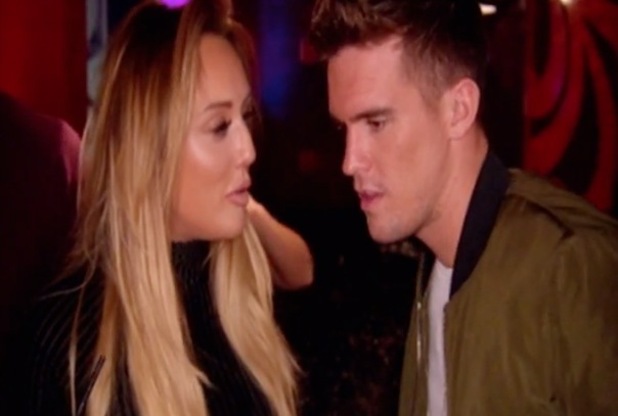 In fact,
Charlotte had a cheeky (and not cool) proposition for Gary
- who was still dating Lillie at the time of filming. She told him: "You're in a relationship, obviously I know that, but if you ever wanted to cheat, I'm here."
And she didn't stop there...
When Holly asked Charlotte if she would make a move on Gaz, she quipped it would be 'disrespectful',
before adding: "Well, of course I don't care about Lillie..."
She then added: "I'm really respectful and stuff to Lillie's relationship with Gary, but finder's keepers... and I found him first Lillie."
A little harsh, Char?
Taking to Twitter following the episode, Charlotte revealed she has no regrets over what she said - even if many thought it was disrespectful of her.
She tweeted: "Is it to late now to say SORRYYYYYYY... GOOD because im not I meant every word I said @GazGShore finders keepers."
Is it to late now to say SORRYYYYYYYY

GOOD because im not I meant every word I said @GazGShore finders keepers

— Charlotte Crosby (@Charlottegshore) March 22, 2016
While some 'Chaz' fans were all for Charlotte not giving up on Gary, others called her out for her actions. One Twitter user commented: "@Charlottegshore i like you char but thats a bit harsh. if the situation was reversed and someone said that to your bf you would go mental."
Lillie, meanwhile, didn't directly respond, but she did like a tweet that targeted Charlotte.
It read: "Wonder what @LillieGregg thinks of Charlotte in this ep of Geordie Shore hmmm? No respect."
Charlotte's tweet comes after she appeared to hit out at Lillie on several occasions recently.
The 25-year-old
appeared to refer to Lillie as 'frigid boring b*tch' in a recent YouTube video
and fans speculated if she was talking about Lillie in an indirect tweet she had posted earlier today.
Charlotte had hit out at talent agencies for 'lowering their standards'
- her comment came after Lillie recently announced she had signed with The Can Group.
For exclusive competitions and amazing prizes visit Reveal's Facebook page NOW!