Katie Price is still cringing away at her failed attempt to represent the United Kingdom at Eurovision 2005.
The former glamour model made a bid for music stardom with her track 'Not Just Anybody', which she performed during the pre-selection process while secretly pregnant with second child, Junior, now ten.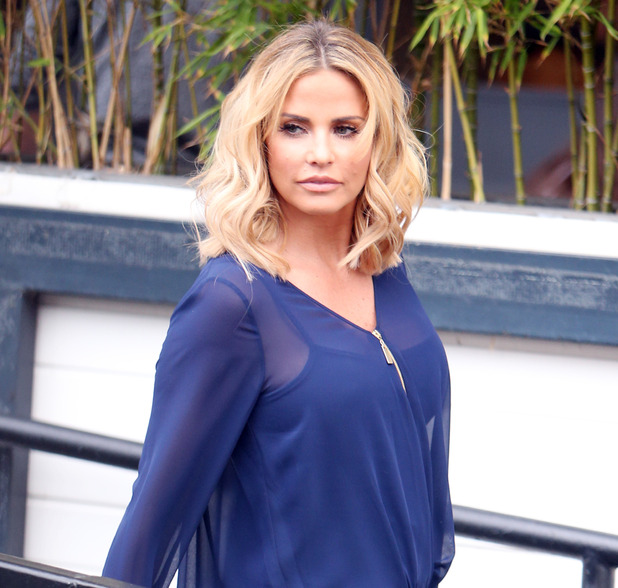 Appearing on today's
Loose Women
, she admitted she looked "ridiculous" and sounded "rubbish". It was part of a panel discussion about whether job applicants should disclose during job interviews whether they had plans to start a family.
"You will probably all remember it as I looked absolutely ridiculous, like a pink condom," she said.
"I was seven months pregnant with Junior and I never told anybody. I was offered a record deal and all of that, that's why I did Eurovision. I can't sing the song now and I couldn't sing it then! It was the cringiest thing.
"I was live on TV and will never forget. Jenni Faulkner interviewed me and said, 'Oh, we have had lots of callers saying are you pregnant? 'I was, 'No, no!' I remember thinking, oh my god, I am and I hate lying. As soon as I got off stage, I said to my manager I couldn't lie and we would have to tell them I was.
"We did, Eurovision was a week later and I lost by one per cent."
Fans of
Katie Price
will know from reading her autobiographies that she views Eurovision as the biggest regret of her life. She wrote in
A Whole New World
: "To this day if I have any regrets in my life, it's that I took part in Eurovision.
"It even beats any regrets I have about some of the men I've got involved with because at least you can learn from your mistakes with men. But there was nothing to learn from my Eurovision experience.
"I felt I had made a total tit of myself, singing a song that I hated and which didn't showcase my singing ability at all. I had been thrown in at the deep end - this was only the second time I had sung live on stage, my hormones were all over, the place, and I felt ill because of my pregnancy. It was the worst thing I had ever done."
For exclusive competitions and amazing prizes visit Reveal's Facebook page NOW!