Everyone is getting very excited about the first full-length trailer for Bridget Jones's Baby, the third movie in the film series based on Helen Fielding's novels and newspaper columns.
(This movie is based on the columns, not the third book.)
Renee Zellweger is back as loveable Bridget, who has found herself suddenly single at 40-something after it all went pear-shaped with the dreamy Mark Darcy (Colin Firth). But she's not alone for long before meeting equally dreamy American Jack (Patrick Dempsey).
But they're all about to get a little surprise…
Yep, as you guessed from the movie's title, Bridget is pregnant and not quite sure who the daddy is.
Here are Reveal's 11 trailer highlights:
1. Hello Ed Sheeran!
We knew Ed Sheeran had filmed a cameo for the movie, but it was still a surprise to see him pop up alongside Bridget while she's gushing about her glam, single life. He said last year: "Spent the day being an actor in the new Bridget Jones movie. Loved it, you're gonna love it too."
2. The gang is back!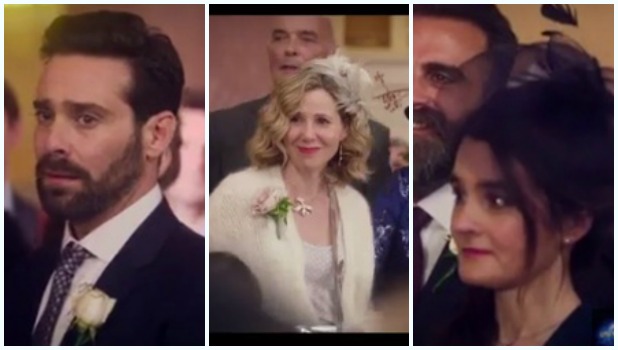 We spied Bridget's besties Shazza, Jude and Tom in the trailer. Woohoo. No doubt they'll be dishing out plenty of advice about the baby situation. Whether Bridget follows it or not is a different matter! (Will Tom be upset? Didn't he want Bridget to have his baby at one stage?)
3. Bridget's taste in wedding dresses has changed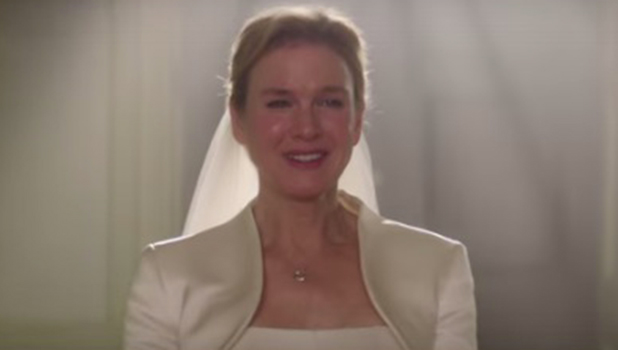 Remember back in the first movie when she daydreamed about marrying Daniel Cleaver? She was wearing an ivory sleeveless frock with huge veil. This time around she's gone sleek 'n' stylish with a strapless fitted gown and matching jacket.
4. Speaking of which… where is Daniel?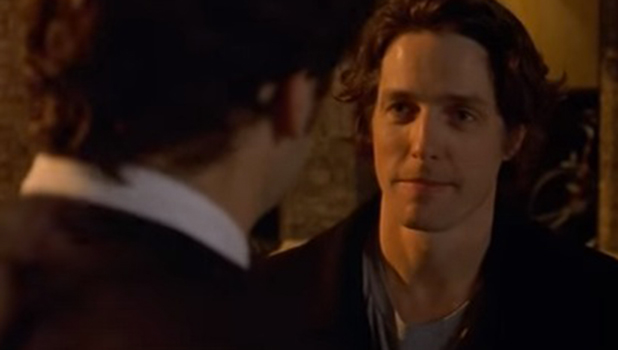 Sadly for fans of the scheming, sex addicted Mr Cleaver, he's not in this movie. Actor Hugh Grant said last year he'd passed on the chance to take part in filming as he felt the script had changed too much from the initial one he read.
5. But we have fresh blood in the form of Patrick Dempsey!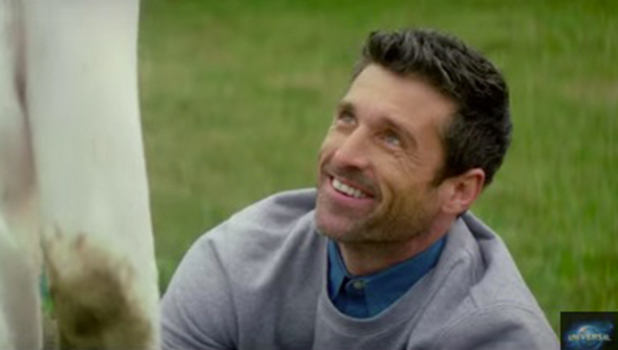 We're losing Daniel but gaining Jack.
Grey's Anatomy
star Patrick makes his debut as Bridget's new American boyfriend Jack. They meet at a muddy music festival where he literally plays Prince Charming by replacing her shoe.
6. Bridget's looking all swanky!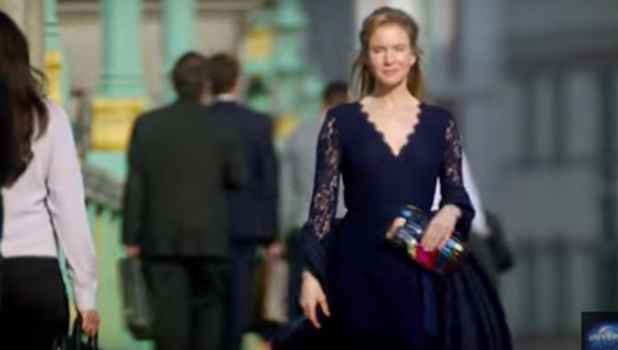 Let's face it, we love her but some of her outfits were a bit questionable (hello mesh see-through top and super short skirt in office place.) This time around she's rocking sultry lace frocks and even tottering around music festival fields in heels! Do you think Magda's given her a grown up makeover?
7. The career is going well!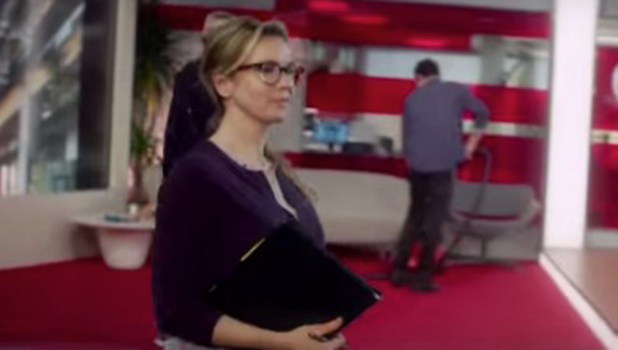 Bridget's now has a "top job as producer of a news programme." Does that mean her days of chasing Harry The Hamster stories are over? Also, there is no Daniel Cleaver in sight for any hanky panky in the archives.
8. Mark and Bridget have split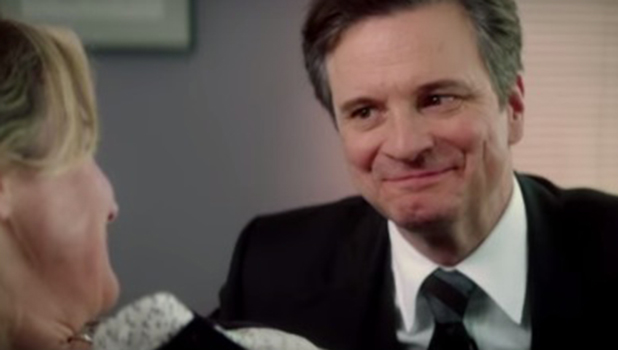 Shocker we know! The trailer gives no indication about what happened between the couple, previously seen being all loved up at her parents' wedding vow renewals in
The Edge Of Reason
. Did his tidy side finally push her over the edge? Did he stop loving her just as she was?
9. Bridget's mum is going to steal the show again!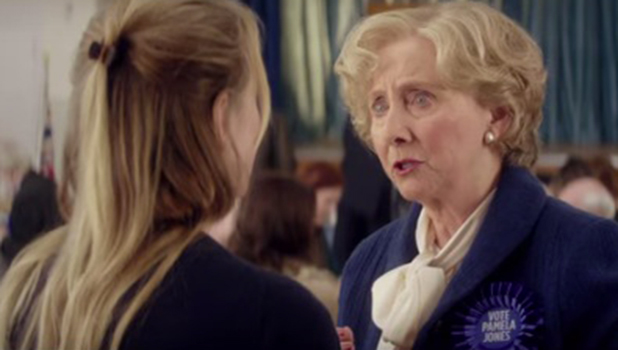 Who doesn't love Bridget's meddling, thick-skinned mum Pamela? The best line of the trailer comes courtesy of Pam, when told there was a 50 per cent chance Bridget's baby could belong to Mark. "Did you have a three-way?" she gasps. Kindly dad Colin – played by Jim Broadbent – is also back.
10. Emma Thompson has joined the cast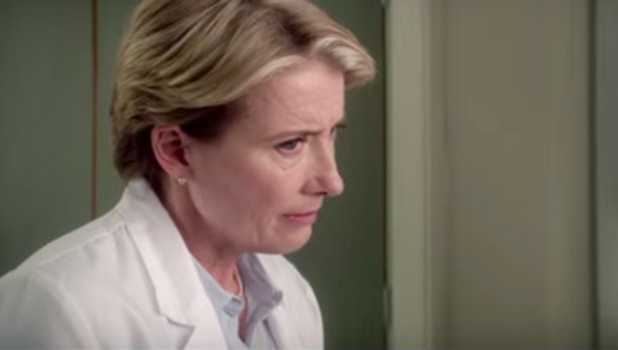 We can't wait to see this whole scene! Emma pops up at the end of the trailer as Bridget's doctor. Twice. Watch the trailer and you'll understand why!
11. Nods to the past movies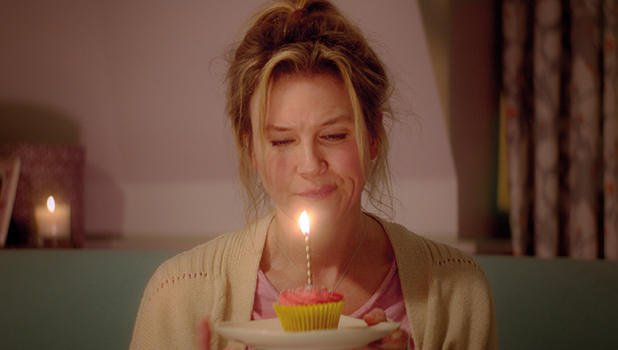 We love the subtle nods to the past movies. 'All By Myself', once Bridget's ballad of choice now elicits a stern "f**k off" when played on the radio, while her tripping in mud at the music festival is reminiscent of that big vat of pig excrement scene. She's also still spinning – and doing better – and still loves her wine!
Bridget Jones' Baby hits cinemas 16 September