Get ready to feel old… 'MMMBop' is 20 years old!
Yep, that classic, can't-get-out-of-your-head song from the golden-haired
Hanson
boys has been around for two whole decades. How is that even possible?!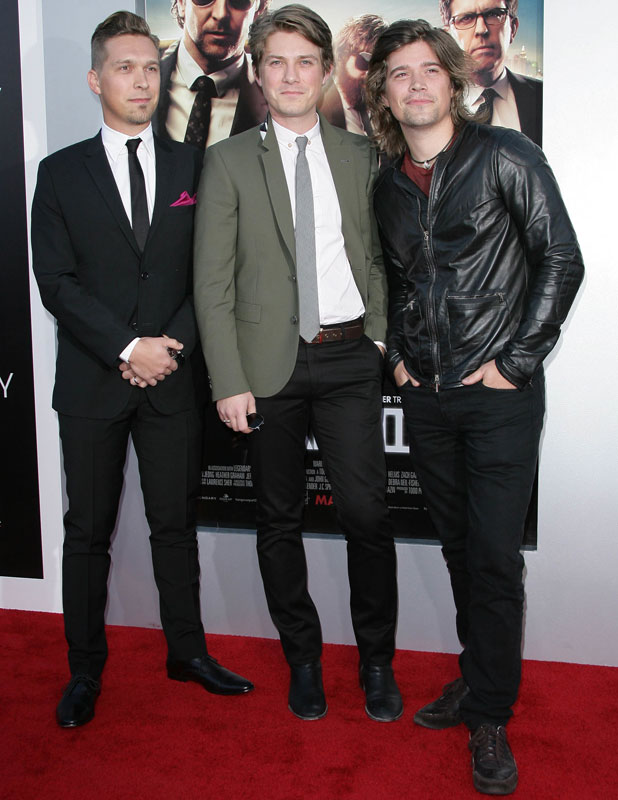 (If you're confused: yes, the song was actually released in April 1997 on the brothers'
Middle Of Nowhere
album, but actually was first released on an independent album the year before in a slower format.)
Slower form?! What?!
Chatting to
Vulture
, the now-grown up brothers - Isaac, Taylor and Zac - revealed the song actually has a deeper side, focusing on how friendships disappear as you grow up.
While we all merrily shouted out 'In an MMMBop they're gone!' dreaming of a future with Taylor, the lyrics actually had a deeper meaning. Which is actually obvious now if you read them, but back then, it didn't quite click, right?!
As Taylor explained: "It does tap into a theme we've continued to have, which is to interweave relatively serious thoughts — the verses, you know, 'You have so many relationships in this life / Only one or two will last / You go through so much pain and strife / You turn your back and they're gone so fast.'
"It's not exactly sunshine and rainbows, but it's packaged in a way that it's looking for the moral to the story …"
When asked if people had realised the darker meaning when the song was first released, he said: "I think a lot of people did not. And that makes sense. But hopefully over time, the staying power of that song is about the fact that it's more than it looks like at first glance. That hook is what gets you in, but what's below that is what keeps you there."
Other lyrics in the song include: "So hold on the ones who really care / In the end they'll be the only ones there / And when you get old and start losing your hair / Tell me who will still care."
Take a trip down memory lane and listen for yourself below: