Katie Price made a statement outside ITV studios today as she rocked up to film Loose Women with an enormous pink fluffy scarf wrapped around her neck.
It was a chilly day in London so the mother-of-five stayed toasty with her uber fluffy, uber bright neck scarf, which matched her hot pink manicure!
Katie, 37, kept her head down as she entered the studio ahead of Wednesday's (23 March) live taping.
The former glamour model –
who celebrated husband Kieran Hayler's birthday last night
– has promised viewers will hear from real-life trolls on today's show.
She tweeted: "Today @LooseWomen we actually hear from trolls."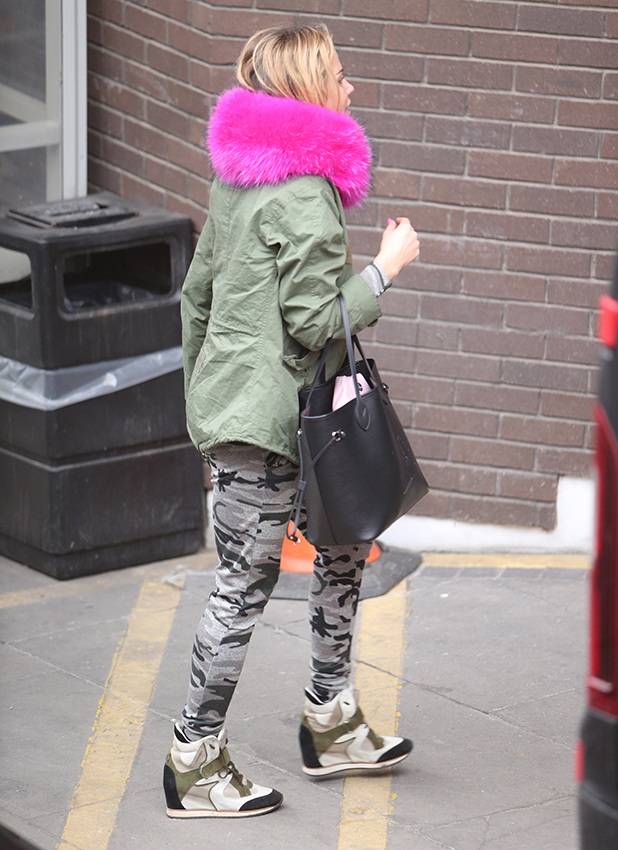 Katie didn't reveal whether they were trolls she'd been
tracking down after vile verbal attacks on her disabled son Harvey,
or people who had trolled others online.
She's been on a mission lately to name and shame individuals who have posted sickening memes and comments about Harvey, 13, who has the genetic condition Prader-Wili, is on the autism spectrum, partially sighted and has ADHD.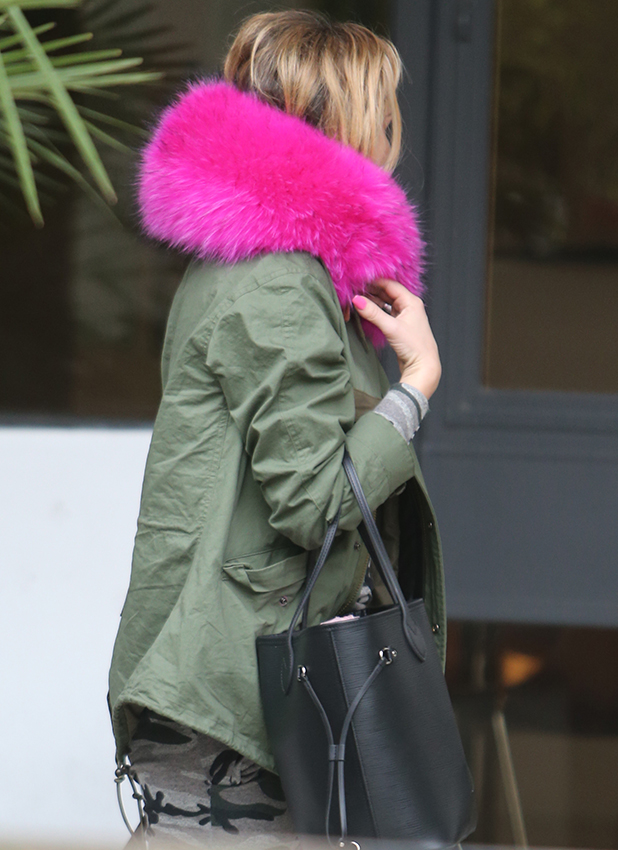 As well as screengrabbing and posting trolling comments online,
Katie spoke about her mission to unmask trolls on Loose Women
last week.
"He's my son. I've got five children and they always seem to pick on Harvey.They are racist, they mock the fact that he has disabilities. Trolls are evil. It's absolutely disgusting what they do to him. I have to protect him," she said.
"What I would love them to do is for them to come on the show next week and be a man and say why you were trolling my son. Explain why you would do it. I'm not going to have a go at them, but I would like them to meet Harvey. He is so innocent."