Justin Bieber has announced he's cancelling meet and greets on his tour as they leave him feeling "drained and unhappy."
The Canadian popstar posted a lengthy message to Instagram explaining why he was putting a stop to the backstage tradition of meeting fans, saying as much as he loved his fans, he needed to put his health first.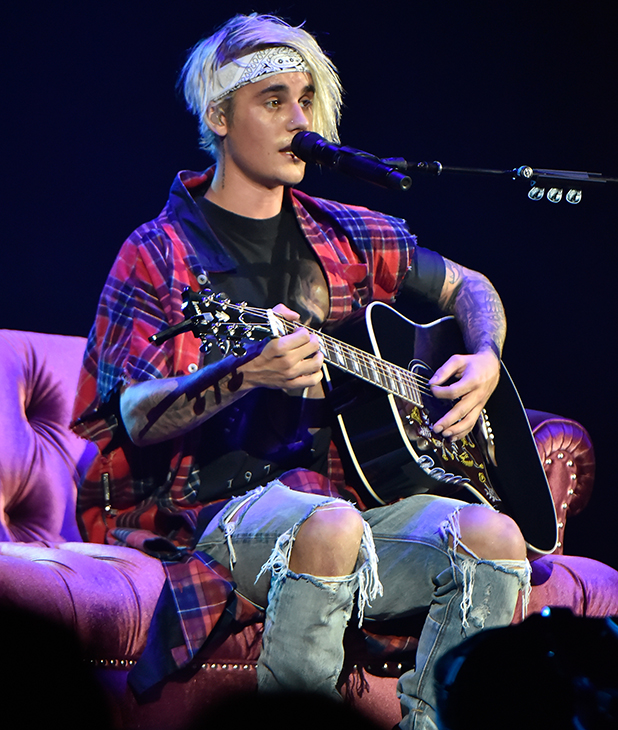 Justin said: "I enjoy meeting such incredible people but I end up feeling so drained and filled with so much of other people's spiritual energy that I end up so drained and unhappy. Want to make people smile and happy but not at my expense and I always leave feeling mentally and emotionally exhausted to the point of depression.
"The pressure of meeting people's expectations of what I'm supposed to be is so much for me to handle and a lot on my shoulders. Never want to disappoint but I feel I would rather give you guys the show and my albums as promised. Can't tell you how sorry I am, and wish it wasn't so hard on me.
"And I want to stay in the healthy mindset I'm in to give you the best show you have ever seen ;)."
TMZ
is also alleging there are security reasons behind the decision to cancel meet and greets, with an insider claiming an "obsessed and potentially dangerous fan" attended a recent event. That hasn't been confirmed by Justin or his reps.
Justin, 22, is currently on his 'Purpose World Tour' in support of his fourth studio album
Purpose
which contains smash hit tracks 'What Do You Mean?', 'Sorry' and 'Love Yourself'.
The tour began in the US earlier this month. It arrives in the UK on 11 October with four nights at London's O2 Arena, followed by gigs in Birmingham, Manchester, Sheffield, Glasgow and Dublin.