Made In Chelsea: Josh 'JP' Patterson and James Dunmore joined Jamie Laing for his latest instalment of In Bed With Jamie and unveiled a few home truths...
Yup, we learnt several things about the latest Chelsea boys on the block, including James' need to constantly be clean and the one thing Binky Felstead does that really irritates her beau JP.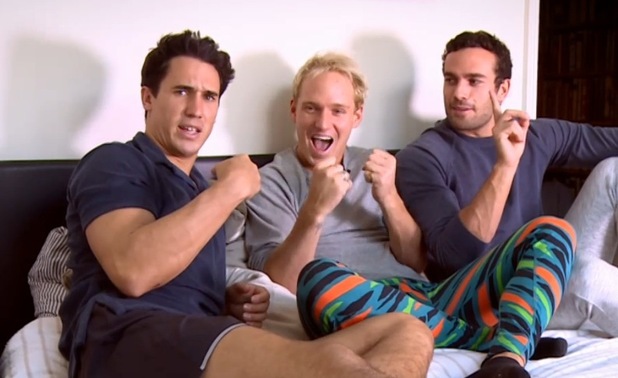 Joining Jamie for a catch up in James' bedroom, the guys revealed:
1. JP is actually really untidy.
James, who actually lives with JP, felt pretty strongly about this topic and told his co-star: "You're f**king untidy. How long have those boxes been sat by the bin?"
2. James hasn't slept in his own bed in three months.
James,
who is currently dating MIC favourite Lucy Watson
, confessed to always staying at her place and never his own. In fact, he couldn't remember if his own bedroom was actually his after admitting he hasn't slept at his own house this year. Sounds like his and Lucy's romance could be getting pretty serious, then?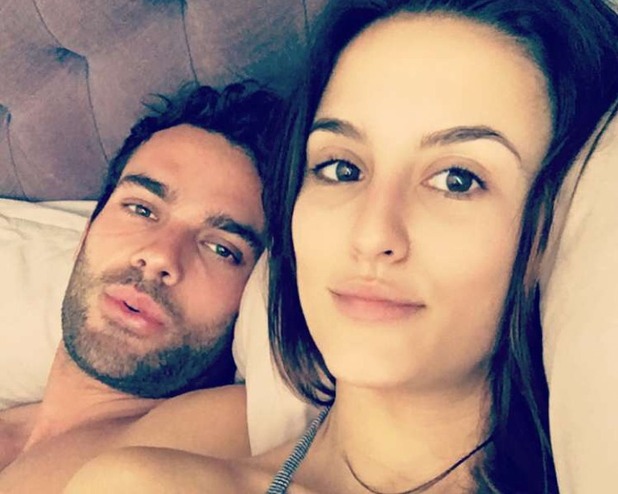 3. James has a habit of showering... all the time.
JP decided to share this one and said, although it doesn't annoy him, he does it find it very weird. He revealed that James has to shower right before he goes to bed and he even showers before heading out to the gym. JP said: "He showers before he goes to they gym! Where is the common sense in that? You go to the gym to sweat to come back and shower again."
4. James and JP cannot commit to hugging all night.
Jamie revealed that he commits when it comes to cuddling up in bed and says he is happy to hug whichever lucky lady he's sleeping next to all night long. However, JP and James couldn't think of anything worse. While James confessed he always has to be the big spoon, he gets too hot to maintain it and JP told Jamie: "You'd be my worst nightmare. When someone wants to sleep, just leave them to their own devices."
5. JP says Binky wakes him up in the most annoying way.
JP revealed one thing about his girlfriend he isn't so keen on and that's how she wakes him up in the morning - that was before James revealed it took JP six months to actually sleep in the same bed as her. Oh, boys and their banter. JP revealed: "The annoying thing about her is that she always wakes up before me, and rather than letting me wake up naturally, she has to shove her face in mine and she like touches me... maybe that's affection?"
Don't worry, guys,
we can confirm he and Binky are still just as smitten.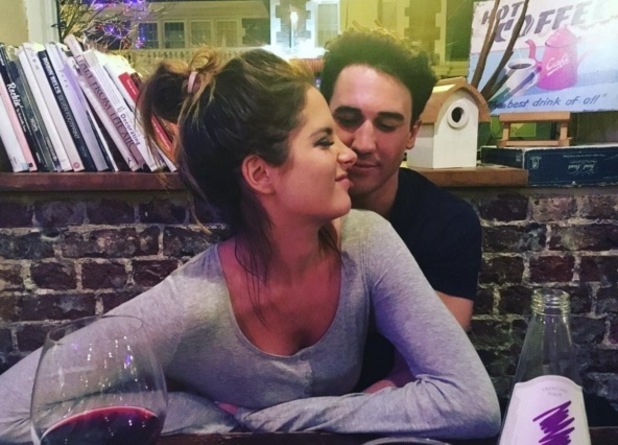 6. James and JP both had themed rooms growing up.
Yup, James' room had a space theme and he had stars on the ceiling. JP, meanwhile, had a room like a ship, FYI.
7. They're both pretty strong.
In fact, they can both bench press Jamie. He, meanwhile, can't bench press James or JP.
8. James has waxed his legs before.
Jamie decided to put the boys to the test when it came to who was more manly and one of the ways to determine so, was to see who made the less amount of noise having their legs waxed. We can vouch for James and say that he won, but that might be because he's had experience in that area. James revealed: "I've actually done it before and it's weird because you actually feel like you want to touch it... it feels quite nice."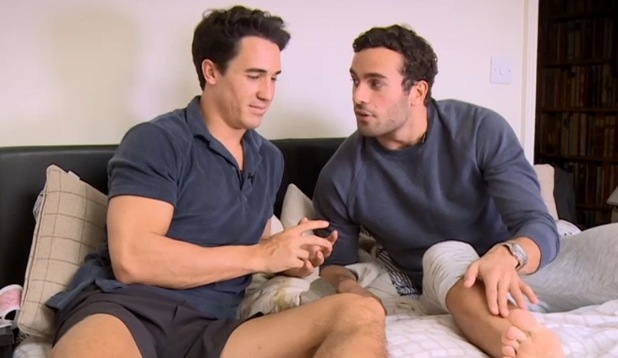 Watch Jamie's latest In Bed With Jamie video here.For exclusive competitions and amazing prizes visit Reveal's Facebook page NOW!