For most of us spring-cleaning means getting out the vacuum and duster, having a good old rummage through the wardrobe to discard unwanted clothes, and finding missing socks under the bed.
But for Creature Effects Artist, Sarita Allison, it's somewhat different…
For her, spring-cleaning means restoring and sprucing up the weird and wonderful creature effects props on display at Warner Bros. Studio Tour London – The Making of Harry Potter.
And that's no small job!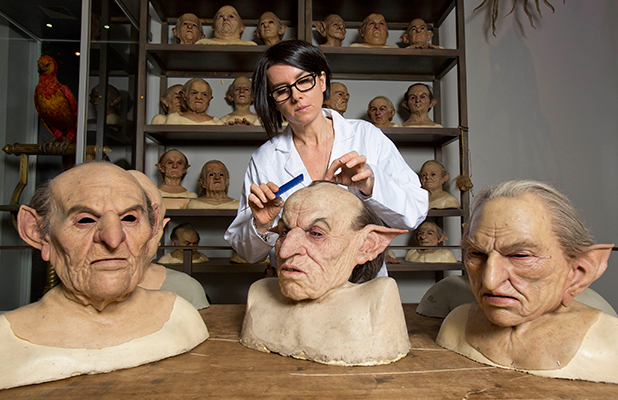 Anyone that has been to the Harry Potter studio tour knows there are HUNDREDS of incredible props from the movie series on display, including prosthetic Goblin masks and a massive Hagrid animatronic head!
So what does spring-cleaning such props entail? Well, it's not just about running a wet cloth over them to get rid of dust and grime. Instead, Sarita painstakingly had to re-curl every eyebrow hair and repaint every wrinkle on the creature effects' props, as well as preening Hagrid's bushy beard to perfection.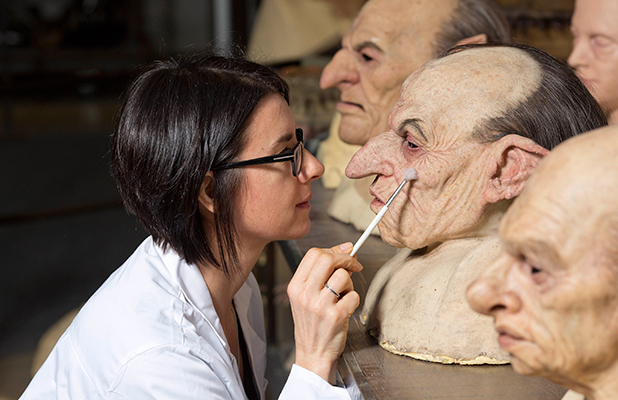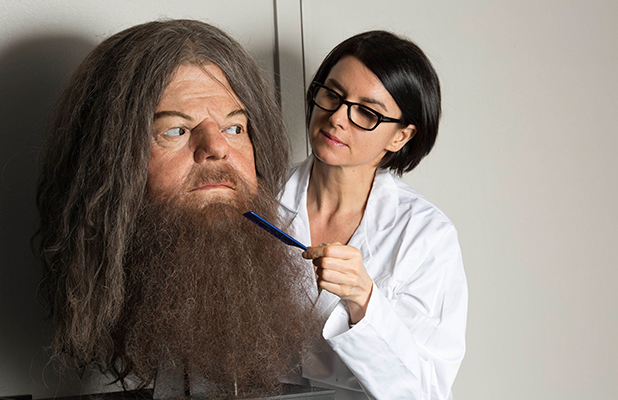 Sarita is more than used to pampering the grisly Goblin masks, as she was part of the 140-strong group of special effects artists who worked on the
Harry Potter
film franchise, and also joined the team that curated the creations at the studio tour.
Tough work but must be fun, right?!
There were many memorable Goblin characters in the saga, most notably Gringott, the founder of the wizarding bank, and slippery bank employee Griphook, who was pretty instrumental in
Deathly Hallows
.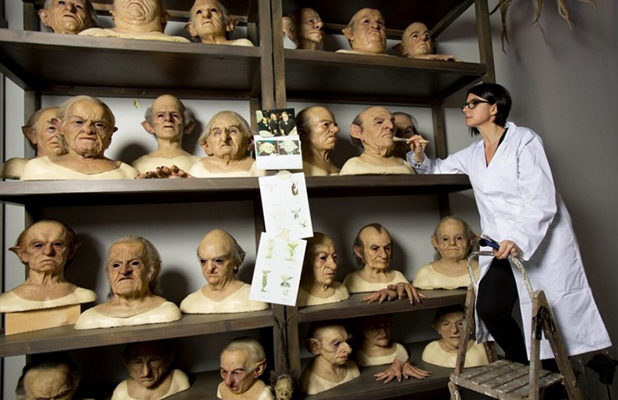 Trivia fans may be interested to know all Goblin main characters wore prosthetic pieces that moved with their face allowing them to express more character and personality, while background Goblins wore head masks. A whole Goblin head mask took six to seven days to complete, with an entire day spent on punching individual hair eyebrows into the mask.
Sarita's spring-cleaning is taking place ahead of Warner Bros. Studio Tour unveiling a brand new attraction which fans of Rubeus Hagrid are sure to LOVE!
From 25 March until 17 April, visitors can see two costumes worn by Hagrid in the movies: one worn by actor Robbie Coltrane, and the other, 25 per cent larger, used by England rugby player Martin Bayfield, who stepped in as Hagrid in scenes where the character needed to be visibly bigger than everything around them. Visitors can also learn how the special effects department turned actor Robbie into half giant Hagrid.
Exciting! Pre-book tickets at
www.wbstudiotour.co.uk