Vicky Pattison swapped her usual glam style for something very different on today's ITV's Loose Women: a duvet suit!
The
Geordie Shore
star, 28, gamely modelled the latest in relaxed clothing, taking to the stage in the hugely oversized puffy coat and trousers.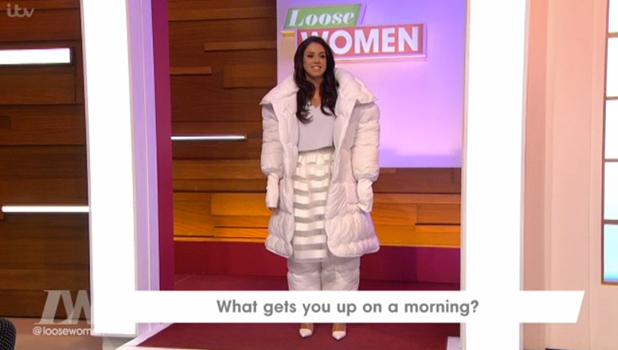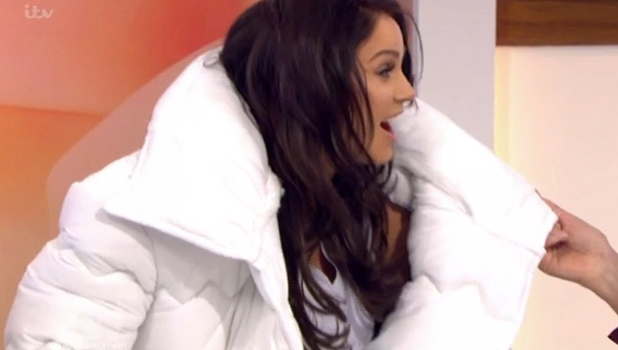 Stylish? Not quite. Deliciously comfy? Very!
As Vicky said: "It might look ridiculous but it's the comfiest thing I've had on in my life. It's like being in your duvet!"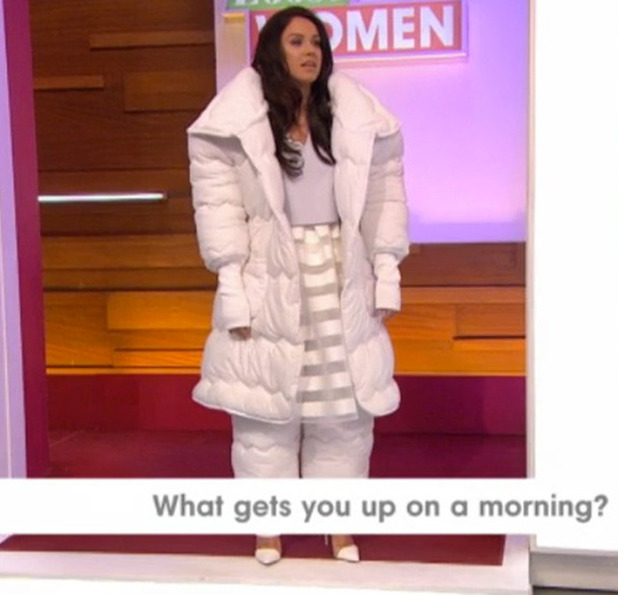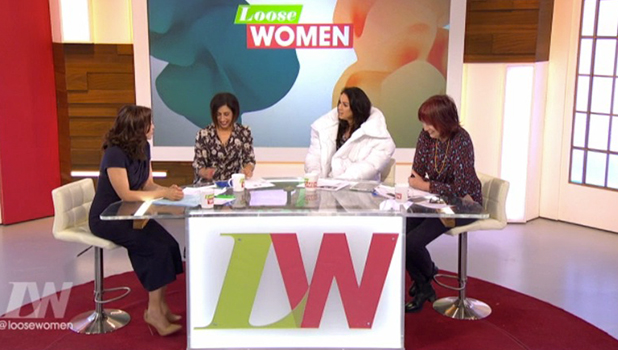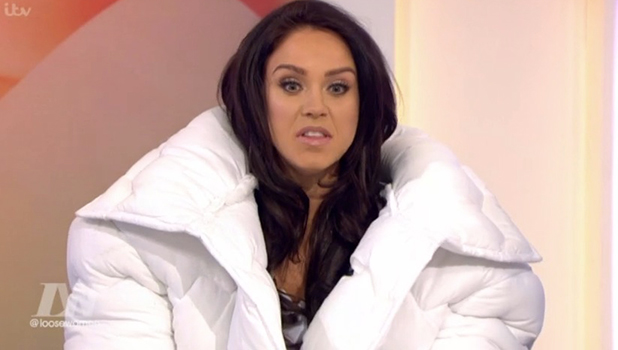 The duvet suit - or suvet - has been created by the Jurys Inn hotel chain for those people who find it tough getting up in the morning and heading off to work.
Suzanne Cannon, Head of Marketing, said: "With half of us already finding it a struggle to get up in the morning, daylight saving time can really disrupt our body clocks.
"As a nation of workaholics, things like fatigue, lack of sleep, and even the comfort of our bed can make getting up an arduous task. So we've created the Suvet - a comfortable, stylish outfit to make getting up for work and tackling the day ahead easier.
"If there is enough interest in this prototype we will definitely consider putting a limited edition run into production - after all, who doesn't like the thought of a duvet day, every day."