Geordie Shore star Charlotte Crosby has said "it's about time" she gets her tattoo dedicated to her ex-beau Mitch Jenkins removed...
Back when they were dating,
Charlotte had Mitch's initial 'M' tattooed onto her arm just above her elbow
, in between two crossing arrows. At the time, she told fans she was 'young, stupid and very crazy in love' after debuting her inking on social media.
Now, though, Charlotte and Mitch are no more and still rocking his initial on her arm, the 25-year-old has said she needs to kickstart her plans to now get rid of it.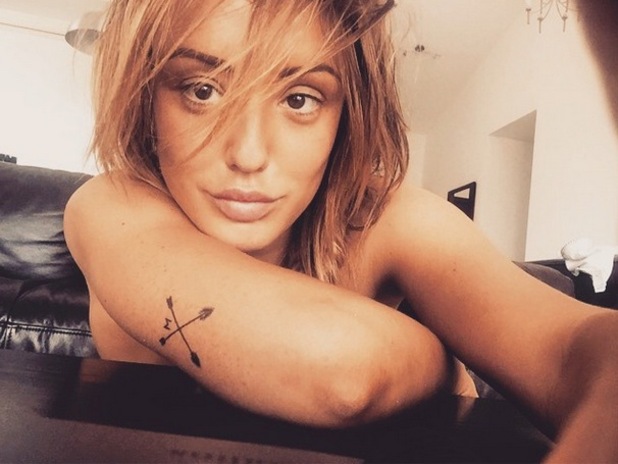 Taking to Twitter last night, Charlotte posting an emoji of a monkey covering its eyes, as she tweeted: "Think it's about time I got my tattoo removed."
Many of her fans commented saying they agree with her, while some suggested keeping the tattoo, but giving it a bit of a revamp. One fan commented: "Just get the initials removed." While another said: "Get a 'G' instead of 'M'."
Think it's about time I got my tattoo removed

— Charlotte Crosby (@Charlottegshore) March 21, 2016
G for Gaz Beadle? Well,
Gary has been the inspiration behind one of Charlotte's tattoos before
!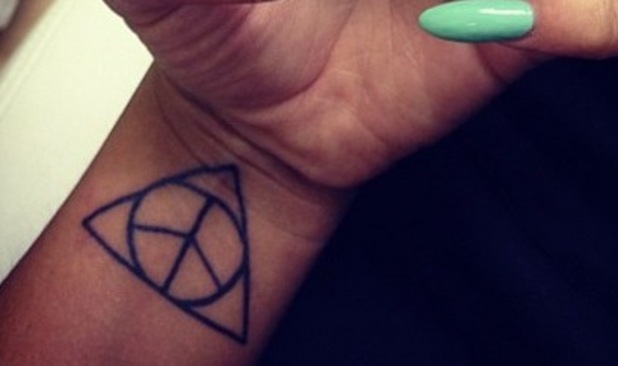 In her autobiography,
Me Me Me
, Charlotte revealed getting together with Mitch finally helped her to shake off Gary and by the time filming came around in Australia 2013 she felt nothing for her co-star. To mark the moment, she got her first tattoo.
"It's a symbol that means Power, Love and Peace and it's on my wrist," Charlotte wrote. "I'd copied it off a girl I followed on Instagram and loved the fact it summed up everything I felt. I had willPOWER. I was falling in LOVE with someone else and I was at PEACE. I never told Gary it was to do with him; he'd think it was something to boast about."
How the tables have turned, eh?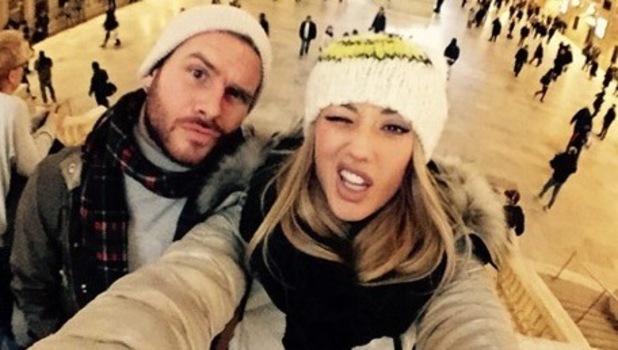 Charlotte's latest tweet comes seven months after
she announced she had split from Mitch for the second time.
Back in August last year, Char revealed she had ended her relationship with Mitch shortly after filming out in Greece for
Geordie Shore's
eleventh series. She realised she wanted to be single and wasn't ready to commit to Mitch and move to London like the couple had planned.
The former flames initially split in the summer of 2014, after dating for over a year. They then rekindled things several months later and went public with their reunion in January 2015.
Charlotte has since said that she thought Mitch could have been 'The One.' Speaking to Now magazine recently, she gushed: "I think Mitch could have been 'the one'. I met him at a bad phase in my life where I wanted to have fun and I was still on Geordie Shore. If I met Mitch again - not now, as I don't believe in going backwards - I think he'd be the one I'd want to be with for the rest of my life."
Now, though, Charlotte is currently dating Gaz again. The pair picked up their on/off romance after filming for
Geordie Shore's
five year special back in January and have since been spotted gushing about each other on social media.
However,
Charlotte has insisted things between herself and Gary are not official
, as she still has her reservations about him.
Charlotte confessed she doesn't trust Gaz
. She said: "I don't know if Gary is what I want. I don't trust him. I don't think I'll ever be able to trust him."
For exclusive competitions and amazing prizes visit Reveal's Facebook page NOW!