Geordie Shore: Scotty T pulls out of his date with Chantelle Connelly?
Last week, viewers watched as both
Aaron and Scott confessed they had the hots for newcomer Chantelle
. While Scott wasted no time in flirting up a storm with her, Aaron was patiently waiting for the right time to make his move.
Gaz, meanwhile, came up with a solution to help Chantelle pick between the two - she should go on a first date with both. However, when
Aaron takes Chantelle to a tattoo parlour and she gets his name tattooed onto his wrist
, Scotty is having second thoughts...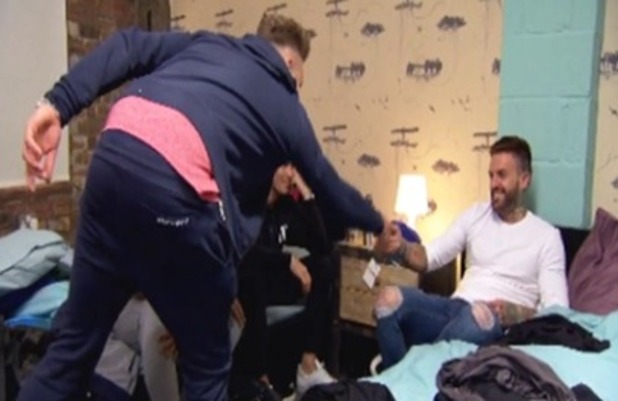 After seeing Aaron and Chantelle's 'his and her' body ink, Scott decides to call it a day: "After she's just got Aaron's name tattooed on her arm. She's got nay chance of me taking her on a date. Aaron can f**king have her."
He later tells Aaron that he can't top his date with Chantelle, so he can have the newcomer. And when Gary questions why Scott is ready to give up so easily, he replies: "I just lost interest. Tattoos are for life."
That doesn't sit well with Chantelle and she wants to know why Scott is backing out.
"I've been mugged off by lasses before and yeah if I like someone, I become this sensitive kid," Scott tells her. "Aaron's sort of like branded you, y'know what I mean?"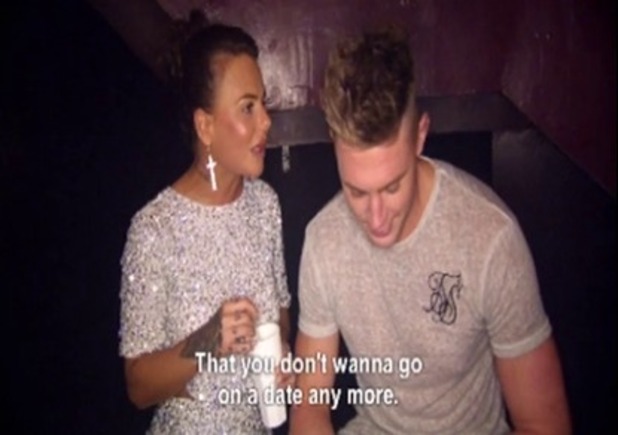 Chantelle still wants to keep her options open, though, and tells Scott she and Aaron are just friends - all before kicking off at Scott later on in the evening, a few jagerbombs later, and telling him he has mugged her off by saying he doesn't want to date her anymore.
Scott still can't shake the fact Chantelle now has Aaron's name tattooed onto her and in her defence, Chantelle hits back: "I've got f**king boys names dotted all over me body doesn't mean nothin'."
In the end, she bags her date and Scotty whisks her off for a romantic seaside picnic. Things go so well, the pair can't help but kiss in front of everyone while out that night, causing
Chloe and Chantelle to clash.
But a little spat with Chloe doesn't put Chantelle off, and
she later jumps into bed with Scott.
Seems like Aaron might just be regretting that new tat...
Geordie Shore continues Tuesday 22 March at 10pm on MTV.For exclusive competitions and amazing prizes visit Reveal's Facebook page NOW!