Ibiza Weekender: Imogen Townley got teary-eyed over her ex Deano Baily in last night's episode of the show, but insisted they were happy tears as she was pleased to see him finally moving on.
This series fans have watched Deano and newcomer Ellie Young strike up a romance - although things grew tense between them thanks to the arrival of Imogen and
Ellie accusing Deano of still being in love with his former flame.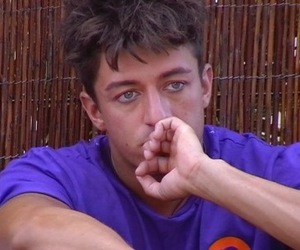 Ellie's insecurities over Deano's past relationship pushed him away from her and led to Deano kissing one of the girl guests instead. In last night's episode,
he then told Ellie he didn't want anything to continue between them
, leaving her heartbroken as she found out Deano had lied to her about locking lips with someone else.
He told her nothing had happened.
Despite the pair falling out, during a night on the town with the guests, Ellie and Deano put their relationship drama aside to have a good time and make sure all the guests were happy. Ellie admitted: "t's been a really weird night because me and Deano haven't had a chat because we were both upset - we haven't actually spoken about what's gone on properly, but then we've got on really well all night... It's like I've forgotten what's happened."
Imogen, meanwhile, noticed Deano had been pretty down about things with Ellie coming to an end. She said: "Seeing the way Deano was, it actually made me realise that this girl makes him happy. Obviously I had been really angry with Deano in the day about Ellie and how he had made her feel and when we were sitting on the balcony chatting he just looked so lost and so confused. I just couldn't help but feel a bit sorry for him."
Later on in the episode, Deano confided in Imogen and told her how he really feels about Ellie.
"I'm more gutted than upset about what happened," he admitted. "Yes, it was me trying to prove to myself that I didn't like her as much. It backfired because I do really like her. Now I feel like I've ruined it because I was stupid."
Imogen told Deano that "everyone makes mistakes" and he just needs to be honest with Ellie.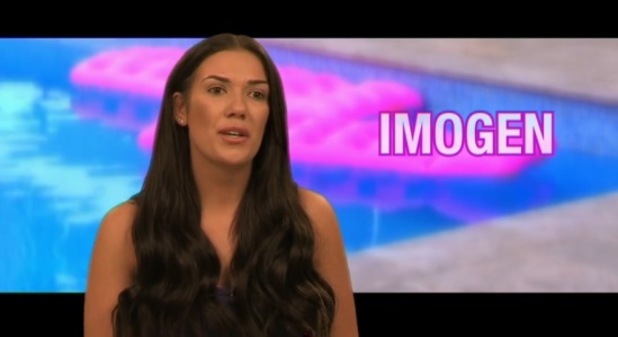 Her conversation with him, however, left her a little teary-eyed, but Imogen insisted her tears were "happy tears." She was pleased to see Deano was finally moving on from their split.
"All that Deano wants is people that understand him and get him. I know Ellie does that and that's why it is so special," Imogen explained.
"And for once the tears that I am crying are happy tears," she added. "Because I know he's not quite there yet, but he's stepping in the right direction to moving past us."
Following the episode airing, Imogen admitted that it had been difficult for her to see Deano with Ellie, but their romance had actually helped her to gain some closure.
A fan had said: "@ImogenWeekender is such a nice person! To have to watch her ex being all cute with someone else infront of her. Wow that's not easy! Xxx"
Imogen replied: "Yeah it's hard but definitely helped me move on #BlessingInDisguise."
Although, the love triangle between her, Deano and Ellie might not be completely over just yet. A sneak peek at next week's episode seemed to suggest otherwise, with Deano telling Imogen: "Things just don't go away do they? Like feelings and that..."
Uh-oh!
Ibiza Weekender continues Sunday 27 March at 9pm on ITV2.For exclusive competitions and amazing prizes visit Reveal's Facebook page NOW!