Katie Price has called for trolls who targeted her son Harvey to explain their reasons for doing so live on Loose Women.
She and the panel had been discussing the recent treatment she and Harvey, 13, had received, after
Katie took it upon herself to name and shame social media trolls last week.
Katie was made aware of a slew of negative abuse mocking Harvey and his disabilities. She branded those that had posted such comments and photos as "disgusting individuals" and has now called upon trolls to join her on the
Loose Women
panel next week and tell her why they targeted Harvey.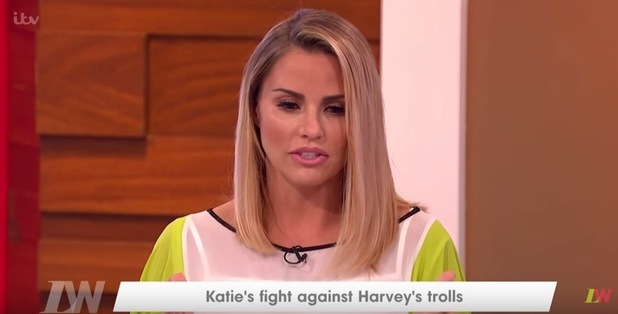 Speaking out against the abuse Harvey had unawarely been subject to, Katie said: "He's my son. I've got five children and they always seem to pick on Harvey.They are racist, they mock the fact that he has disabilities. Trolls are evil. It's absolutely disgusting what they do to him. I have to protect him."
She explained how, last week, she woke up to a message on her Instagram that pushed her to take action against trolls. It read: "'I f***ed Harvey up the a***."
"I just thought, 'You know what, I've had enough of this.'" She admitted. "I've named and shamed them and some have apologised. What else I hate is that I've got their family members threatening me saying, 'If you don't take it down, I'm going to the police. I've got all your people now on their case.' That's what they were doing to me. It was my son. He can't defend himself... he won't understand. I have to protect him because who else is going to?"
Katie added that seeing trolls targeting Harvey really does get to her and it has encouraged her to tackle the issue head on. She then called for those that had posted offensive comments and photos about Harvey to come forward.
Katie said: "What I would love them to do is for them to come on the show next week and be a man and say why you were trolling my son. Explain why you would do it. I'm not going to have a go at them, but I would like them to meet Harvey. He is so innocent."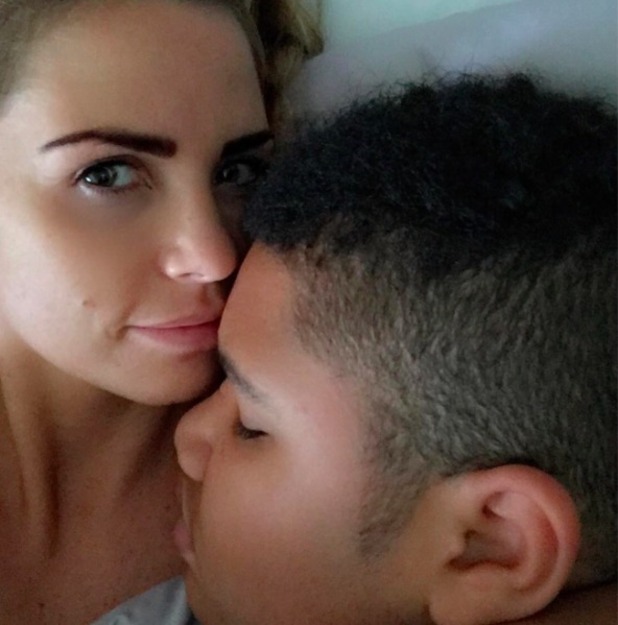 Katie's plea for the trolls to come forward comes after she has called for a "proper verification process" to be put in place on social media, to help identify trolls more easily.
After seeking help on tracking down such users,
Katie did receive a public apology from one troll
. They told Katie they were sorry for upsetting her and insisted they were a "lovely person inside."
They then promised the
CBB
winner that it will "never happen again."
Katie has openly spoken about Harvey and his medical problems which include the rare genetic condition Prader-Willi, autism and visual impairment. She recently said about her son: "I absolutely love Harvey so much and I would never change anything about him.
"Yes, it's challenging but also rewarding. He's a great character and I love him and I don't think anyone should be ashamed at all having a child with disabilities."
Andrea McLean, Linda Robson and Vicky Pattison rallied around Katie and showed her their support. They each spoke of their own personal experience with trolls, with
Vicky even reading out some of the negative comments she has been subject to too.
For exclusive competitions and amazing prizes visit Reveal's Facebook page NOW!