Vicky Pattison and Katie Price appeared alongside each other for the first time on the Loose Women panel, and both candidly spoke of their experience of having their drinks spiked.
The panel highlighted how common the issue of drink spiking has got nowadays and both Katie and Vicky admitted they had fallen victim to it on nights out before.
While Katie revealed her husband Kieran Hayler had seen it happen, so stepped in to prevent her from drinking her drink, Vicky explained how she ended up in hospital because of it.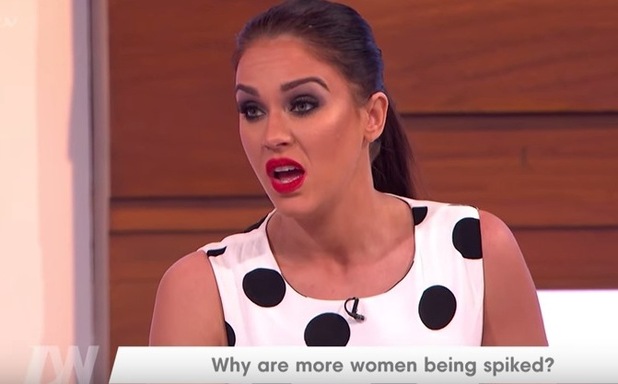 The stars were discussing why more and more women are finding themselves targets of drink spiking, leading Vicky to reveal that almost 25 percent of female students have had it happen to them.
She then spoke of her own experience and told the panel: "It actually happened to me... I was out with friends and, in retrospect, I was very careless. I was letting my hair down and having a good time. It was one of those where it was like, 'Oh, your Vicky from Geordie Shore. Let's do a shot!' Of course, you do it."
"It was completely to my detriment," Vicky admitted. "I was hospitalised. I had a toxicology report done and it was horrible. Absolutely petrifying. I didn't know what I had done, where I had been and the worst thing was, I put myself in a position where somebody could have taken advantage of me."
Katie, meanwhile, said her drink had been spiked, but luckily those she was out with had seen it happen and action was taken against the person who had done it.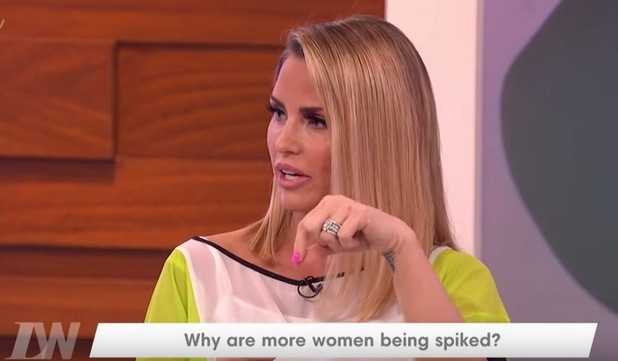 She said: "A couple of months ago I was out with Kieran... and I was on the dance floor with Kieran and he saw someone putting something in my drink. The bouncer obviously saw and he was arrested, and it was the date rape drug. Why would he want to put something in my drink? People have got to be so careful..."
Katie then questioned why people would chose to go about spiking drinks to take advantage of women, when it is currently so easy to meet people.
She added: "Why don't they go on Tinder or something if they want to get a bit of nookie noo, instead of going to the trouble of drugging someone and getting in trouble for it?"
On a more serious note, the panel did urge viewers to be more careful of their drinks on a night out and take precautions to prevent more cases of drink spiking from happening.
Offering her advice, Vicky encouraged: "It is a serious issue. Don't put your drinks down, lasses. Never leave your friends."
For exclusive competitions and amazing prizes visit Reveal's Facebook page NOW!