Jodie Marsh was totally unrecognisable as she shared a new photo of herself with fans, but completely make-up free.
Taking to Instagram, Jodie decided to ditch her war paint and pose bare-faced and we have to say it took us awhile to realise it was her in the photo.
Completely different, don't you think?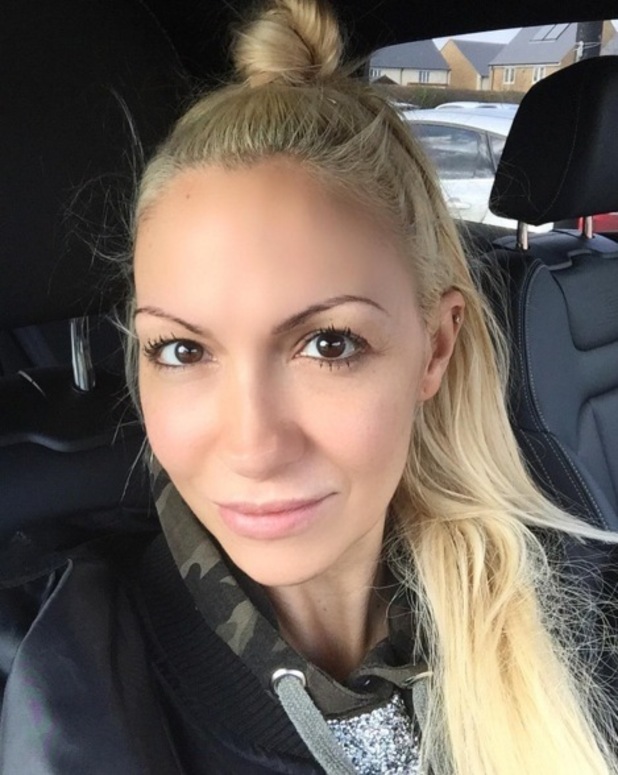 Choosing to show off her natural beauty, Jodie braved the camera while sitting in her car and, if we're quite honest, had us all totally envying over her flawless skin.
Her no make-up selfie didn't go unnoticed by her legion of fans and Jodie was inundated with compliments. One follower commented: "Wow! You look so beautiful!!" While another said: "Soooo nice to see the natural you!!!"
She's definitely got that six months married glow!
Jodie's latest Instagram post came after
she recently marked a marriage milestone with her husband James Placido
. Jodie revealed she and James have now been married for over six months and gushed: "I love him more now than ever before. He is so perfect and makes me so happy. I never knew a human could be so amazing. I am the proudest wife in the whole world."
There's no denying the couple are still completely smitten.
While they are undeniably so in love, Jodie and James aren't yet ready to start a family and frankly, the constant baby rumours surrounding the pair are starting to annoy the former bodybuilder.
Jodie has already said she and James want to enjoy their marriage just the two of them for now, and
she recently banned her fans from asking if she is expecting.
Setting the record straight, Jodie explained: "Just because I got married doesn't mean I'm immediately trying for a baby. I have a LOT of living to do first with my wonderful husband. We have plans to make, Harleys to ride, holidays to take and adventures to have."
"No one is going to make me feel like I 'should' have a baby and no woman should feel like that is her only purpose in life... I have been told that I have a low egg count and might struggle to conceive," she added. "Anyone who says the 'P' word again will get blocked."
That's definitely one way to put an end to speculation!
For exclusive competitions and amazing prizes visit Reveal's Facebook page NOW!