Chloe Keenan has won Britain's Next Top Model.
After a search of thousands got whittled down to just 12 girls, Chloe has now emerged as the winner of the modelling competition.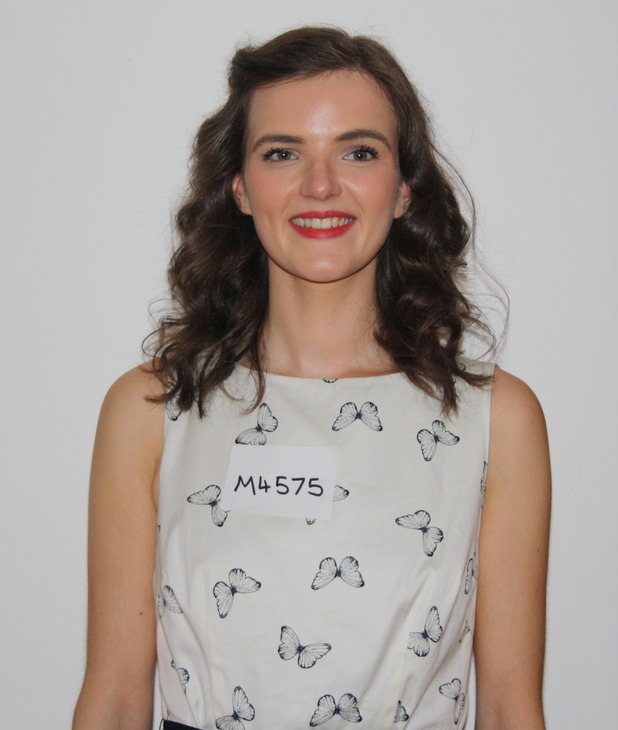 Her natural, elegant and classic beauty look, and dedication to making it as a model, has made her a favourite week in, week out, with the judges praising her consistently good photos.
Abbey Clancy, Paul Sculfor, Hilary Alexander and Nicky Johnston made Chloe their winner after she and runners-up Angel Cole and Jessica Workman finished their final photo shoot and challenge in Jamaica.
See what Chloe had to say after her win...
Hi Chloe, how are you feeling after winning the competition?
I'm so over the moon. It's only just starting to sink in a little bit, I'm just so excited.
Did you ever think you would win?
I never dreamt of winning of it. When I got there at the beginning I was certain I would be one of the first to be sent home if I'm honest, I just couldn't believe it.
Tell us about the exact moment that you found out you had won...
I couldn't breathe. It was just amazing. I was in shock for 48 hours - it just would not sink in. I was just absolutely over the moon and it was a dream come true. I didn't expect this experience to change me. The judges said to me after, 'you know this is going to change your life' and I couldn't believe it. I think I'm just the happiest person in the world right now.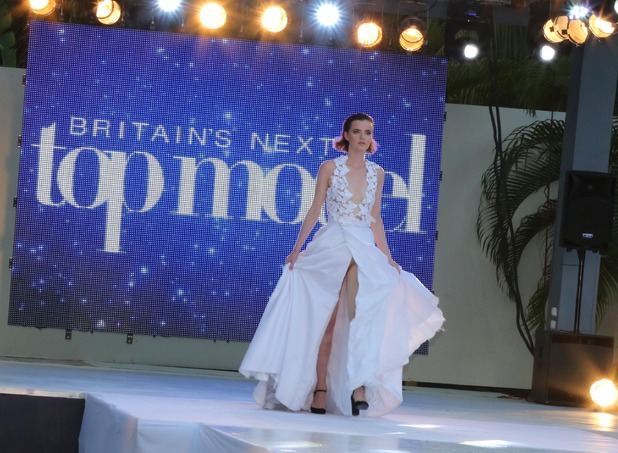 How did your family react to the news?
My family are over the moon. My mum is on cloud nine, I don't think she's stopped crying yet. They're just all so happy and amazed, they can't believe it!
Have you found it difficult keeping it a secret?
I thought I would but I actually haven't. It's actually nice having this as a secret. I've only told my family and just two of my best friends and they're sworn to secrecy. It's sort of hard because you just want to celebrate, but in a way I'm just really excited for people to find out. I know when it comes out I will be really pleased that I haven't told anyone because they'll all be so shocked!
What are your thoughts on runners-up Jessica and Angel?
I love Jess and Angel, they're amazing models and so striking to look at. We had such a great time in Jamaica and I'm certain that they'll do really well from the competition. I just can't believe I beat them to be honest! Especially Jess, she was so supportive when we were in the final and it was really nice to have people like that around you.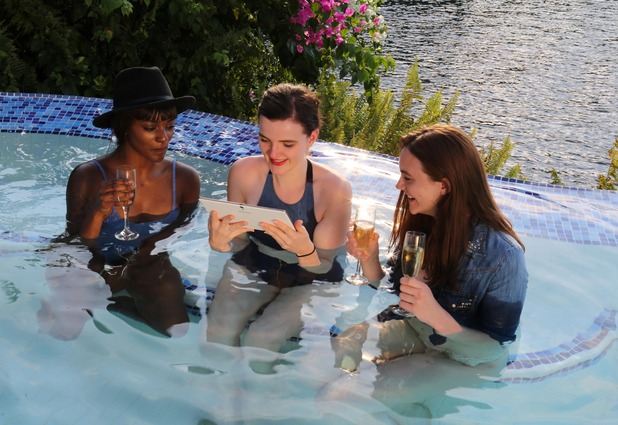 How much do you feel you've developed from the start to now?
I think I really struggled with my first photo shoot but I remember Abbey saying 'we see potential in you'. I really just tried to listen to everything they told me, and to absorb as much tips as possible. I just really tried to work hard on every shoot and I focused on what they wanted. I tried my best to stay focused. It was such an amazing experience and I wanted to stay in for as long as possible.
You lost five stone before entering the competition, did you enter the show with newfound confidence?
When I got there I did feel like a fish out of water because I had never done any modelling before. A lot of the other girls had done photo shoots and runways and they were also very confident in their bodies. I'm a lot more confident than I was when I was five stone heavier, but I've never really grown up with that confident attitude about my appearance so it was definitely daunting. But this experience has given me so much more confidence in myself, it's just so amazing.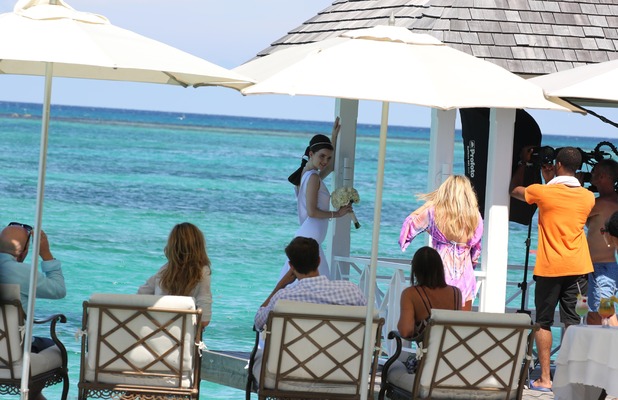 Tell us about the nude shoot because that was a big deal for you?
The nude shoot was the biggest challenge. It was just something I never thought I'd ever be able to do, or have the guts to do but when I did it I was really pleased with myself. I never thought I'd have the confidence to do it.
Tell us about the press challenge in week two, how did you find it?
It was a bit scary because I've never had to do that before. It's hard not to panic and do something silly but I still tried to think about what I wanted to say and not let the pressure get to me and to give an honest answer really. I went last so I definitely had the longest to wait! It was nice to hear so much about everybody but some of it was really sad to listen to and some of the girls were crying. It was hard listening to everyone else's stories so I was trying to keep it together.
What challenge did you enjoy the most?
I found The Shires' music video shoot quite fun. I really enjoyed it and the location was fun too. For a few people, it really wasn't there thing, but I just tried to do my best. I picked up the choreography okay and the dance teacher explained it really well and we had the time to rehearse, so I was quite confident with the dancing by the time it came to do the video.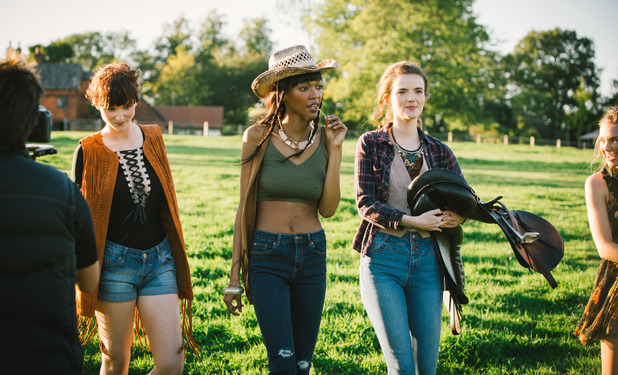 How did you deal with some of the arguments in the house, especially in the first few weeks?
It was interesting. There were so many different personalities and characters. I thought everyone was nice in their own way. There were a few arguments but I managed to just stay out of it and get on with it really. I tried not to let stuff like that affect me but of course it can sometimes, especially if you're in an atmosphere where there's arguing and people are moody, that type of thing can rub off when you're on a shoot. But this was such an amazing experience and you shouldn't let something so silly distract you.
Who did you think was your biggest competition?
I think everyone was my biggest competition. When I first saw Billie I thought she would win, she was so striking. Everyone was so pretty, I really couldn't have called who would win. Everyone had something special.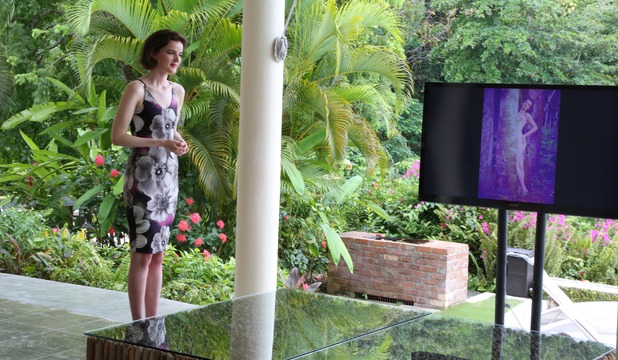 What have you learnt?
I learnt so much about the fashion industry, modelling etiquette and what it takes to really be a model. It is a lot of hard work and as a model you've got to be really dedicated. It was a crazy experience but it was amazing.
Now that you've won the competition are you prepared for what's to come?
I've been told it's like the 'calm before the storm' until the final airs. I can't even imagine it! I'm just so excited. I'm literally just going to embrace everything that's thrown at me and make the most of it. It's once in a lifetime. I feel so lucky and I just want to make the most of every moment.
*This interview took place in November 2015 shortly after Chloe's win. Keep up to date with
Chloe on Twitter: @BNTMChloe
.
BNTM - the final - repeats tonight (Friday 18 March) on Lifetime at 8pm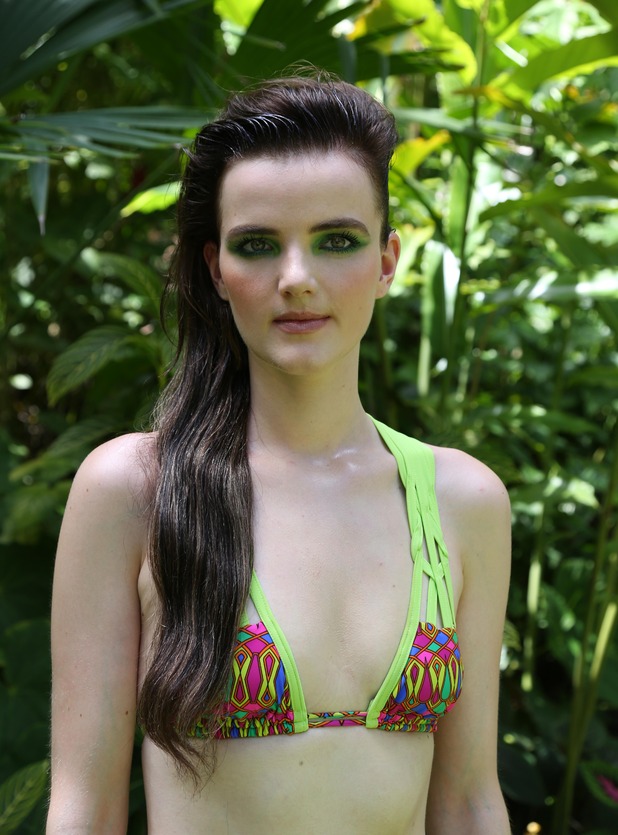 Try Reveal's digital edition on iPhone & iPad. Subscribe now & never miss an issue!