TOWIE: Chloe Sims has ruled out any hopes of romance for Liam 'Gatsy' Blackwell, telling her co-star she just wants to be friends.
Earlier this series, when the
TOWIE
cast headed to Marbella,
Gatsby first revealed he fancied Chloe
and has since been trying to woo her. His luck came in when he auctioned off a first date with him for charity and the boys paid out for it on the condition that Chloe joined him.
Last night, viewers watched as
Gatsby pulled out all the stops to impress mum-of-one Chloe
, but when he confessed he likes her, she had other ideas...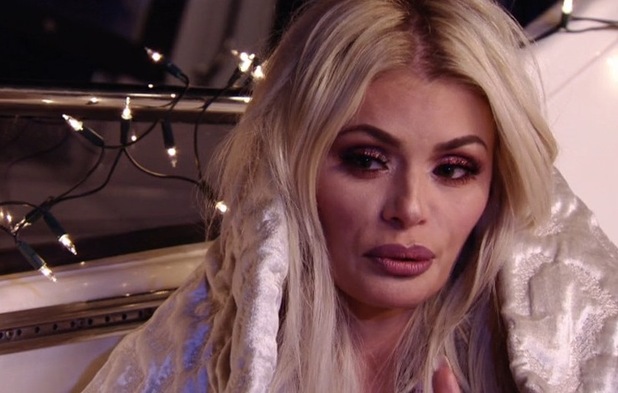 Gatsby had laid on a spread of champagne, red roses and err, pineapple, when he whisked Chloe off to a moored up yacht for the evening. The pair enjoyed a glass of bubbles by candlelight and Gatsby took his opportunity to tell Chloe how he feels.
He said: "Obviously the boys paid for the date for charity, but regardless of whether they had done that, I would have still liked to have taken you out on a date anyway."
Things had looked promising when Chloe replied: "Regardless of not actually being on sea... on water, sea, same thing, we're on mud. It's beautiful. And I would say this has been one of the best dates ever."
Gatsby continued: "I feel like I click with you. I actually do you like... it's a bit of fun for now, obviously we get on and if something was to develop then, it would."
However, Chloe then clarified that she doesn't want to get romantically involved with him.
"Me and you are a bit of fun as in friends," she told him. "We can't have a bit of 'fun' because then feelings get involved and you are not going to have the same feelings I am going to have because I'm going in a different direction."
Chloe then said: "On a serious note, I think, before this all gets very awkward, me and you should just be very good friends."
Not giving up completely, Gatsby quipped: "Friends with benefits, maybe?" But he was shot down by Chloe, who said: "Gatsby. Don't push your f**king luck."
Does that mean she's paved the way for Jon Clark to swoop in?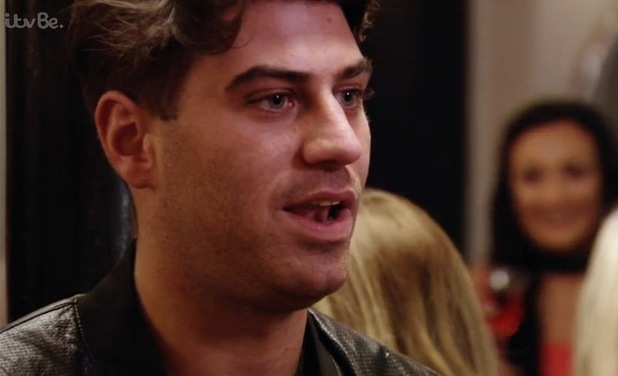 He also has the hots for Chloe
and, like Liam, had kissed her after the Great Gatsby dinner party
. Fans watched Jon pluck up the courage to ask Chloe on a date, but he did admit he doesn't want to step on Liam's toes.
Jon confessed: "Liam, I love him. And that's the only thing that has upset me about this whole situation. I don't want to pit myself against Liam. I love him."
Although, it sounds like he has got it pretty bad for Chloe. Jon told his little brother Chris: "I know this sounds well crazy... I'm not going to lie. When me and Chloe look at each other she makes me feel like a multi-coloured caterpillar. You know like the prettiest, most multi-coloured one... like Alice in Wonderland kind of sh*t. She can give me what I need to become a nice beautiful butterfly."
N'aww.
TOWIE continues Sunday 20 March at 10pm on ITVBe.For exclusive competitions and amazing prizes visit Reveal's Facebook page NOW!