TOWIE: Jon Clark got a little flustered asking Chloe Sims on a date in last night's episode and we finally get to hear one of his trademark gushy speeches.
Oh, we've SO been waiting for one of those!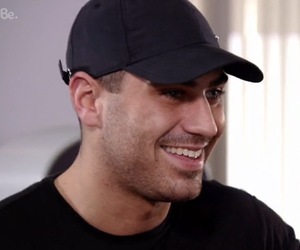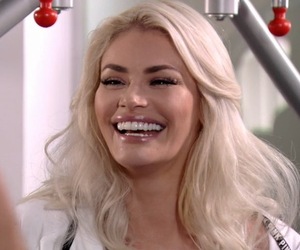 It's no secret that
Jon has got the hots for Chloe and he's recently been gushing about his co-star on social media
. Earlier this week,
Jon had revealed he finally managed to secure a date with Chloe
and while we haven't yet got to see that onscreen, we did get to see how he asked her out.
Bumping into Chloe at the gym, Jon had to ask her about their drunken kiss after the Great Gatsby dinner party, before plucking up the courage and asking Chloe to let him take her out.
Although, he did stumble over his words just a little...
Smooth moves from @jbclark_ ! How could @Chloe_Sims resist?! #TOWIE https://t.co/qsNWeaRhPb

— Only Way is Essex (@OnlyWayIsEssex) March 16, 2016
"So. What I'm saying is do you want to, can we got on date? Me and you should go on a date, Chloe. Jesus."
A little confused, Chloe asked: "Jon I can't take you serious, did you just rap?" He replied: "I don't know what I just did, but I did it. No poems, no raps, just me and you go on a date, but I'm choosing where we are going to go."
Acting coy, Chloe told Jon she would have to think about it - but his Instagram has already proved she did eventually say yes.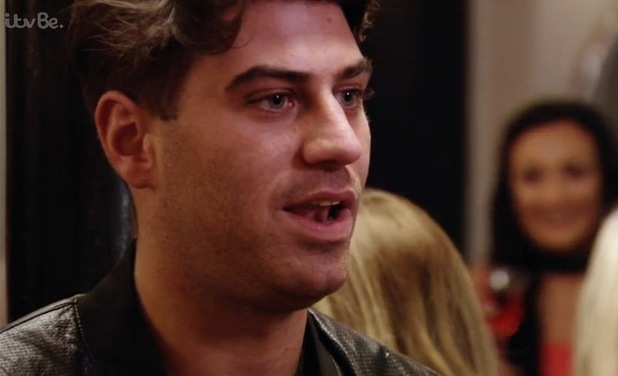 Jon's date with Chloe comes after
she ventured out on a date with Liam 'Gatsby' Blackwell.
Gatsby had auctioned off a first date with him and the boys bought it on the condition that Chloe goes with him.
Pulling out all the stops, Gatsby surprised Chloe with a yacht, red roses and champagne. He posted a selfie of the pair on social medi, prompting Jon to confess to his younger brother Chris that he was a bit jealous.
"I kinda like her, you know. When you like a girl, you do get a little bit jel when you see her out with another geezer," he told Chris.
Jon also revealed, although he does like Chloe, he doesn't want to step on Liam's toes. He added: "Liam, I love him. And that's the only thing that has upset me about this whole situation. I don't want to pit myself against Liam. I love him."
And proving just how much he likes Chloe, Jon told his brother: "I know this sounds well crazy... I'm not going to lie. When me and Chloe look at each other she makes me feel like a multi-coloured caterpillar. You know like the prettiest, most multi-coloured one... like Alice in Wonderland kind of sh*t. She can give me what I need to become a nice beautiful butterfly."
Chris' reaction?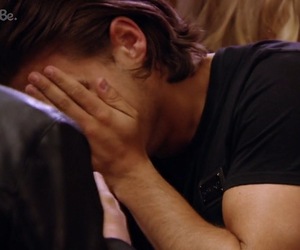 "Wow mate... you just take the biscuit," he told Jon.
Not phased, Jon defiantly replied: "When I like a girl, I like a girl. And I like Chloe Sims."
Channelling his speeches from his time on Love Island, Jon's declaration of affection for Chloe didn't go unnoticed and we LOVED Tommy Mallet's reaction to it.
Tommy tweeted: "Bruv.. @jbclark_ this time last year you was telling a bird she made you feel like a unicorn.. How you turned into a bug."
Bruv.. @jbclark_ this time last year you was telling a bird she made you feel like a unicorn.. How you turned into a bug

— MAL (@tommy_mallet) March 16, 2016
Yup, he will never live down
telling his ex-fiancée Hannah Elizabeth he made her feel like a unicorn
. And don't forget that rainbow line either now...
Oh, Jon!
TOWIE continues Sunday 20 March at 10pm on ITVBe.For exclusive competitions and amazing prizes visit Reveal's Facebook page NOW!