TOWIE stars Lydia Bright and Tommy Mallet came to blows over Georgia Kousoulou in last night's episode, after she got tearful following the backlash she received from her fallout with Courtney Green.
Newcomer Courtney had caused tension between the girls after comments she had made about Danielle Armstrong and James Lock's relationship. She claimed she could have Lockie whenever she wants and suggested Danni needs to 'get over' her ex.
A rumour also spread that Courtney and Lockie had slept together and
Georgia took it upon herself to find out the truth
. Both denied anything happening between them, but it still made things sour between Georgia, Danni and Courtney and
Georgia and Danni were accused of 'bullying' her because of their recent bitching.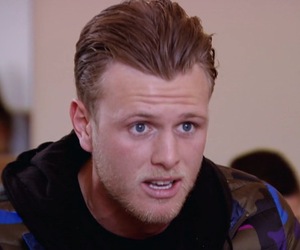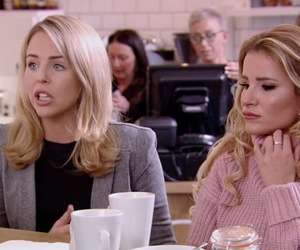 In last night's episode of the ITVBe show, Georgia came over all tearful as she shared her upset over the 'bullying' claims. She admitted she had never meant to upset Courtney and had got carried away.
Opening up to Tommy, Lydia and Kate Wright, Georgia said: "I got involved in the whole Lockie and Danielle thing. I didn't think I was going to upset Courtney. Everyone does bitch and I'm going to put my hands up to that, I did bitch about her. I don't think like I'm in the right here. I feel terrible. I'm not a horrible person."
Lydia suggested that Georgia should just apologise. She advised: "Everyone is human. Everyone makes mistakes. Sometimes you have to hold your hands up and say I really messed up."
However, that didn't sit will with Tommy who felt Lydia was "putting down" his girlfriend. He told Georgia her actions were warranted, given the way Courtney had gone about the Lockie and Danni situation.
As Georgia broke down in tears, Tommy told her: "Stop crying Georgia. Everyone knows you're not a horrible person. You do everything for everyone, you are the nicest person in the word... you stuck up for your mate.
"That's all you done right. She can't be giving it all the big'un about Lockie and not expect the backlash... she deserved it. You're allowed to have an opinion and that's all you done."
Lydia hit back: "This doesn't help the situation at all. I wouldn't be a true friend if I sit here and say she hasn't done anything wrong... The reason why she feels so guilty is because she isn't that person, that isn't her. If the shoe was on the other foot and I said something that was maybe out of character, Georgia would pull me up for it."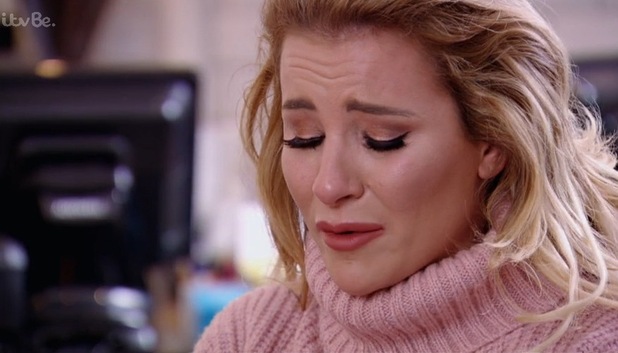 Tommy then said: "Lid, I'm not being horrible about it, I'm just saying it's very hard for me to watch her get upset when she stuck up for someone. We've all had murders on people's behalves."
She then told Tommy she doesn't think he is handling things with Georgia "very well", causing him to say: "When I see someone I love in bits, yeah, this is how I deal with it... I'm not like you. I don't like seeing people upset. Stop saying I'm angry."
Lydia replied: "You've just turned around to me and said, 'We are not all like you Lydia, we don't like seeing people cry.' That's a very hurtful thing to say. Since when I have ever enjoyed seeing people cry? That's so not me."
The conversation ended by Tommy walking out and telling Georgia he will wait for her in the car. He and Georgia later talked through how she was feeling and Tommy explained why he had got so defensive with Lydia.
"When I see you earlier on and the state you was in just because you said something, it made me realise how nice you actually are," he told his girlfriend. "Where we've been through so much with Arg and Lydia, I just expect so much from people and I shouldn't."
"I felt like Lydia was putting you down and it got my back up," he explained. "The amount of times we've been through this with other people and I've reassured them so many times that what they have done is right... you've got to be supportive."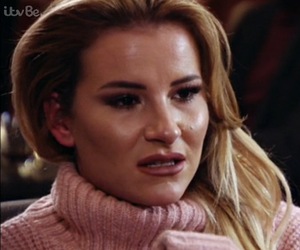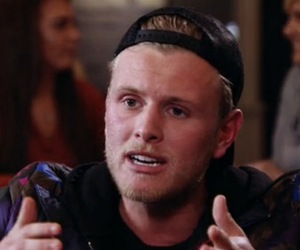 Georgia told Tommy: "I've never had my friends telling me, 'Georgia you f**ked up.' I feel terrible and I can't switch out of it. I got carried away and I did get involved. I feel like everything is getting on top of me."
She then apologised to Tommy for him having to take on her stress and he told Georgia he stands by how she acted with Courtney.
Tommy said: "I'm enjoying being the Jeremy Kyle of our relationship... it's giving me something to do... I would take on anything for you. If it means getting through... then that's what I am here. I'm with you for everything. I stand by what you've done."
..My Rock..Thank you @tommy_mallet for always having my back. Taking on my stress can't be easy.. You really are truely amazing . I love you

— Georgia Kousoulou (@MissGeorgiakx) March 16, 2016
He then apologised to Lydia for how he spoke to her and the pair managed to clear the air. Following the episode, Georgia praised her boyfriend for sticking up for her.
She posted a lengthy message to Twitter which read: "I had a very hard & stressful week last week, lots of tears as you can see. I literally couldn't of got through the week without my amazing friends family & most of all my @tommy_mallet who is literally my rock.
"Thank you @tommy_mallet for always having my back. Taking on my stress can't be easy.. You really are truly amazing. I love you."
She and Tommy both received a slew of support on Twitter following the episode:
Love these two @tommy_mallet @MissGeorgiakx

— Danielle Armstrong (@Daniarmstrong88) March 16, 2016
@MissGeorgiakx don't cry boo you're a sweetheart and everyone knows that xxxx

— Jessica Wright (@MissJessWright_) March 16, 2016
So proud of @LydiaRoseBright and @tommy_mallet they both love @MissGeorgiakx so much! #ThatsWhatFriendsAreFor #TOWIE

— James Argent (@RealJamesArgent) March 16, 2016
@tommy_mallet yes mate takes a lot for a geezer to talk like that about ur bird on tv! Respect

— ☮ Sophie ☮ (@SophieKasaei_) March 16, 2016
Looking after his @MissGeorgiakx well done @tommy_mallet #realman #dontlikeseeinghisgirlcry #TOWIE

— Francesca Essex (@FrankieEssex) March 16, 2016
I think it's amazing how much @tommy_mallet is sticking up for his GF shows he's very passionate about her

— Charlotte Crosby (@Charlottegshore) March 16, 2016
TOWIE continues Sunday 20 March at 10pm on ITV.
For exclusive competitions and amazing prizes visit Reveal's Facebook page NOW!