Charlotte Crosby appeared to hit out at her former Geordie Shore co-star Vicky Pattison, after Vicky's latest comments about cosmetic surgery.
Yesterday, reports revealed
Vicky had spoken out against having any more surgery done
, with the 28-year-old insisting it is "not a look she is going for".
Vicky stated she is not "100 percent behind" surgery, fillers and botox and her comments come after
Charlotte recently underwent a nose job
and she and Holly Hagan have been known to use have lip fillers done in the past. Hitting back at Vicky, Charlotte cryptically tweeted: "You knock me ill #Patronising #PotKettle."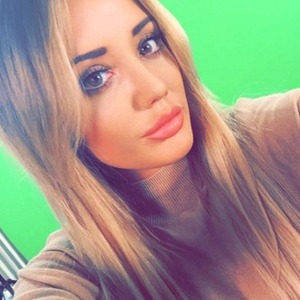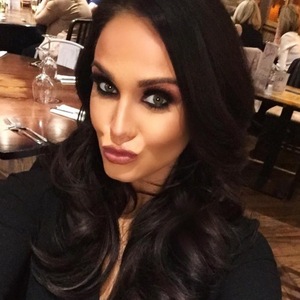 While Charlotte didn't directly reveal who she was targeting her tweet at, fans were quick to link Vicky and her comments on surgery to the post.
Speaking to the Mail Online, Vicky had said: "I've always been very candid in my views about plastic surgery and fillers and Botox. I'm not 100 percent behind them, especially when you're very young. It's not a look I'm going for, but... with this stuff, you have to say live and let live. It's not for everyone."
She added: "Girls should be confident in their own skin and be proud not to look like everyone else. I'm not being detrimental to [surgery]...but I'm trying to go a different way personally."
You knock me ill #Patronising #PotKettle

— Charlotte Crosby (@Charlottegshore) March 16, 2016
Back in January,
Charlotte went under the knife to have a bump on her nose corrected and straightened out.
Following the op, she gushed about the results to her fans and insisted she is now much more confident that she used to be.
Charlotte said: "I never got one comment in my whole entire life saying you've got a bad nose, but I wasn't happy with it. I got it done for me. When I got the cast off I looked in the mirror I was like 'wow, that is amazing.' To think that [my nose] has just changed in three hours and I felt so much better and I was so much more confident."
At the time,
Vicky said she could understand Charlotte's reasons for having it done
, as she had done the same with her boobs.
After losing a considerable amount of weight, Vicky's confidence was knocked as her chest size reduced dramatically. She has since had her assets boosted from a B cup to D.
Speaking on Loose Women, Vicky had said: "With surgery, it's all down to personal preference. This has been one of her bug bears for a while. Despite the fact that I thought she looked gorgeous without it, it obviously makes her happy - so, who am I to argue.
"I do feel that everyone has their own personal hang ups," Vicky claimed. "So, if it does make you happy... a couple of years ago, I got my boobs done, didn't I?"
Vicky hasn't responded to Charlotte's tweet.
For exclusive competitions and amazing prizes visit Reveal's Facebook page NOW!