TOWIE: Danielle Armstrong admitted she is having doubts over splitting with her co-star ex James Lock, after seeing him transform into the person she always wanted him to be.
Over the last few months, Danni and Lockie's relationship has been very on and off, but she finally decided to put an end to it before Christmas when
Lockie gave her an ultimatum to either get back with him or move on.
Now, though, Danni has seen Lockie transform his lifestyle and focus on his new business venture, Lockie's Kitchen. The change in her ex-beau seemed to spark regrets within her and she has now admitted it has been difficult seeing Lockie become the guy she had tried to encourage him to be in the past.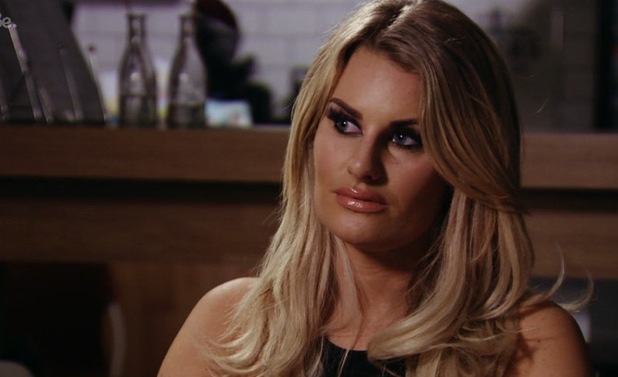 Danni's confession came after
a video emerged of her getting up close and personal with Love Island star Josh Ritchie
- shortly after she had criticised Lockie for moving on with other people in front of her face.
Danni admitted she had hoped the video wouldn't have been made public and, after Lockie reacted quite calmly about it appearing on social media, she revealed she had been left confused over her feelings for him.
Opening up to Pete Wicks, she confessed: "It's confused me. He's now not drinking, he's lovely, he looks so fit..."
Pete, meanwhile, said: "You say you don't know how you feel, but by the look on your face, you do know. You're just scared about telling him."
Plucking up the courage to come clean about her feelings, Danni later sought James out at his restaurant to finally talk things over with him.
She thanked Lockie for not making a scene over the video of her and Josh and he told her: "Obviously it's not nice to see, but you and me are single. You can do what you want, I can do what I want. The only thing I would say is it's a bit stupid of you to let someone like that video you. What you used to preach to me, you're not exactly putting into practice."
She then explained the reason
she had criticised him for flirting with newcomer Courtney Green in recent weeks
was because she was confused about her feelings.
Danni said: "This is the situation I've been dealing with over the last few weeks. When me and you split up, I finished with you because your social life, you were partying and drinking, you didn't really have anything to focus on and that's why we got stuck in a rut. Now, four, five months later it's been hard to watch you be someone I have always wanted."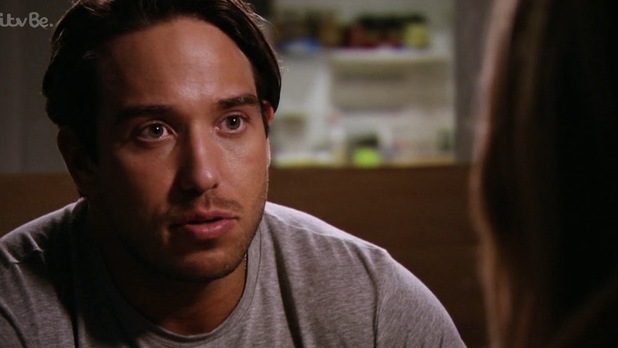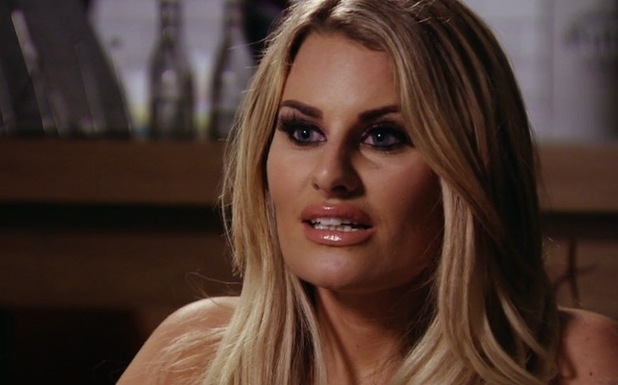 Lockie, however, told Danni it was her choice to break things off. He said: "You had the choice. I gave you the ultimatum and you chose not to give things another go. I did say to you it was your choice."
When Danni said she was "just finding it hard", Lockie retorted: "I found it hard."
Picking up on his use of the past tense, Danni said: "Found. See. You found it hard. You obviously don't find it hard anymore James... being around me. I'm just fed up. I don't think you realise how frustrating it is for me."
James replied: "I can understand... obviously when I wanted to make another go of things you shut me down. What did you want from this? What were you thinking?"
"I don't know," Danni told him. "It's quite clear how you feel."
With that Danni decided to leave and Lockie told her he will always be there for her, if she needed him. Does that mean a reunion is definitely off the cards, then?
TOWIE continues Sunday 20 March at 10pm on ITVBe.For exclusive competitions and amazing prizes visit Reveal's Facebook page NOW!