Geordie Shore: Newcomer Chantelle Connelly finally made her entrance into the house, but how did the cast react to her arrival?
Well, she was definitely a hit with the boys, but it sounds like the girls aren't total fans just yet...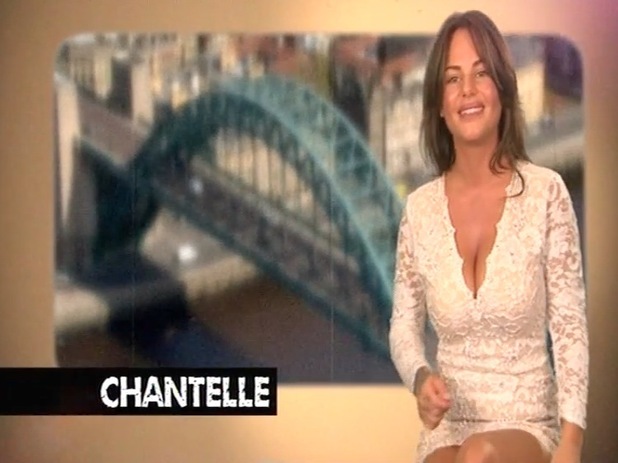 Last night, viewers watched as Chantelle rocked up to the Geordie Shore house and straight away she caught they eye of her co-star Aaron Chalmers. Aaron gushed: "She looks like my cup of tea."
However, he's going to have some competition on his hands when it comes to wooing her, as Gaz predicted Scott would be wanting to make a move on Chantelle too - and, of course, he was spot on.
Gary said: "This girl just bounces through the door, bottle of vodka in one hand, shots in the other... this is going to get interesting. When Chantelle walked in Aaron's tongue hit the floor, but Aaron you've got to play your cards right because when Scott comes back, he will be on her like a fat kid on cake."
As if on cue, Scott revealed he thinks Chantelle looks "f**king lethal", but wasn't impressed to hear Chloe had already warned her off of him: "Chloe, she's told the new girl I'm all hers... what a f**king liberty."
Sizing up Chantelle as "competition she could do without" Chloe revealed to her she was in love with Scott and Chantelle promised she would stay away. Famous last words, perhaps?
Holly, meanwhile, wasn't so keen to see a new face... it was a familiar one she was after. Charlotte was late heading back into
Geordie Shore
and didn't appear on the first episode. Missing her bestie, Holly said: "I'm really missing my best friend Charlotte and now some loud, radge girl has made herself at home. This is the last thing I need."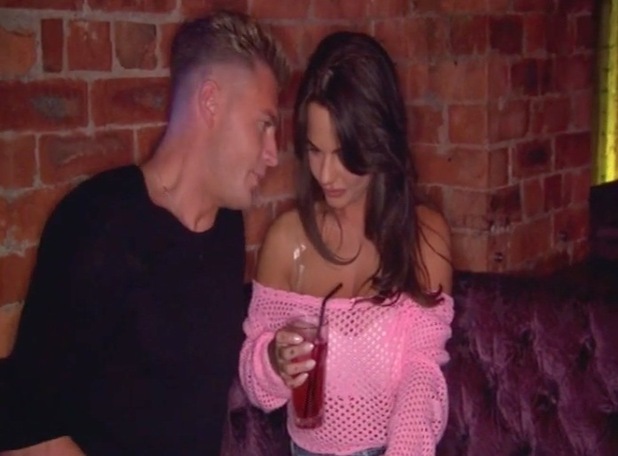 And judging by how things played out, Chantelle didn't exactly win Holly over.
Introducing herself to viewers, Chantelle claimed she was a "fiesty party girl" and she was planning on "playing all the lads against each other."
She may certainly get her chance, as both
Aaron and Scott were quickly fighting for her affections
. And, unluckily for Chloe, it seems like she may favour Scott more.
Chantelle decided to quiz Scott about his relationship with Chloe and when he insisted he had told his co-star he only loves her as a friend, Chantelle said: "There's two side to every story. It sounds like Scott was never into Chloe in the first place. I think Chloe needs to let go... The problem is I'm feeling like a bit of a two-faced bitch because I did tell Chloe I wouldn't got there with Scott."
Scott, meanwhile, gushed: "The more time I spend with Chantelle, the more I think she's alright. She's confident, she's canny and it's actually good having her around."
Gary then came up with the idea that Chantelle should date both Aaron and Scott to see who she prefers. She confided her plans to date Scott in Holly, telling her she loves that he makes her "laugh loads."
Holly, however, thought the newbie was playing a dangerous game. She told the camera: "What the hell? Chantelle is prepared to piss Chloe off and let Scott take her out on a date. She is either very brave or very f**king stupid.
"If I was coming into a new family that I didn't know, I wouldn't want to do anything that would p*ss anyone off. It looks like Chantelle doesn't give a f**k. She's going to do what she wants.."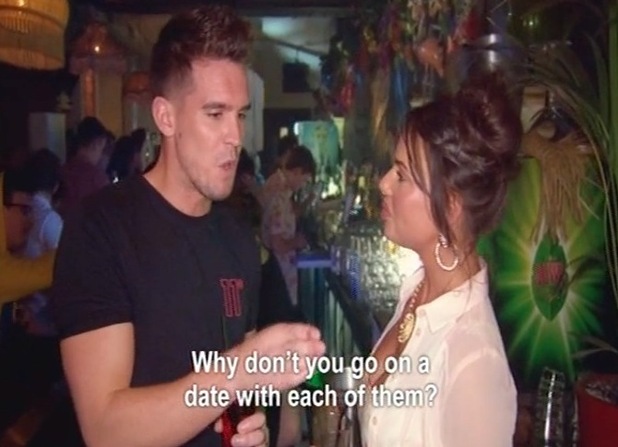 Taking it upon herself to fill in Chloe, Holly revealed that Scott is going to take Chantelle out just the two of them. Not surprisingly,
the news left Chloe a little heartbroken and she broke down.
Chloe confessed: "I don't understand. Chantelle has told me she wouldn't go anywhere near Scott. What happened to girl code? I can't sleep and I can't stop thinking about that f**king date. I'm raging inside, but I can't let anyone see us kick off. I'm feeling really, really depressed. Scott is inside my head and I can't get him out."
Oh, Chloe!
Geordie Shore continues Tuesday 22 March at 10pm on MTV.For exclusive competitions and amazing prizes visit Reveal's Facebook page NOW!