Geordie Shore: Chloe Ferry couldn't hide her anger when she heard Scotty T is taking show newcomer Chantelle Connelly on a date.
Chloe, who has previously confessed she has feelings for Scott, was hoping to steer new girl Chantelle away from Scott, but it seems like his charms may have won her over.
She made a huge impression on the lads when entering the house and both
Aaron and Scott are now going head-to-head to win Chantelle over.
Not only is Chantelle going on a date with Aaron, Scott is going to take her out too - leaving Chloe heartbroken.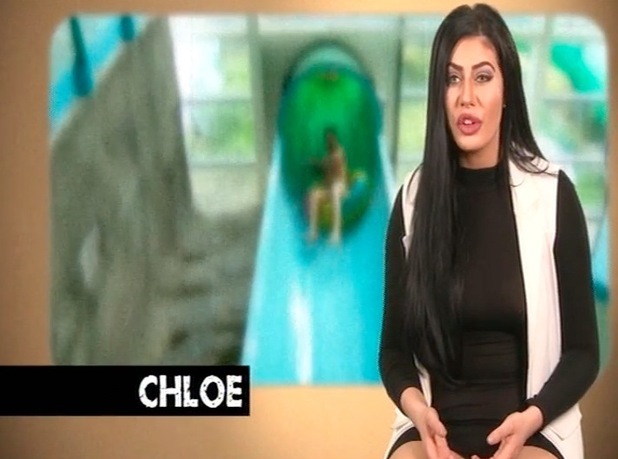 Last series, Chloe drunkenly dropped the L-bomb to Scott, but he inisisted he only loved her as a friend. After getting upset at seeing Scott constantly with other girls, Chloe revealed she had a new tactic when it came to her co-star this time round. Ignore him.
On her way back into the
Geordie Shore
house, Chloe revealed: "My plan is to be a bad bitch. When I see Scott, I'm just going to ignore him. Treat them mean, keep 'em keen - that's what bad bitches do. Hopefully Scott will be eating out of the palm of my hands. I want to be the player this time."
Her plan seemed to get off to a good start and as she flirted up a storm with Aaron
, Scott seemed a little bit peeved. He had said he "couldn't give a f**k" if she turned her attentions elsewhere, but Scott did admit: "Can we not even have a f**king frisk anymore, like?
However, Chloe's new 'bad bitch' persona backfired once she'd had a few drinks. She told her co-star: "Scott, do you know how much I care about you? I feel like I can give you a cuddle because this is the only time we've actually been friends. Did you notice what I was doing tonight? I was trying to ignore you a bit."
Despite telling Scott she just wanted to be friends, Chloe confessed: "I'm telling Scott I want to be just friends, but who am I kidding. I fancy him so much. I want him to be my boyfriend."
Scott, meanwhile, wanted out. He told the camera: "I'm not up for it. Chloe's good for a bit of frisk, but when she starts getting all mushy it's time for me to open a bakery... because she's getting pied."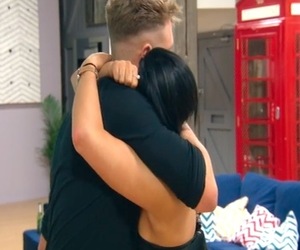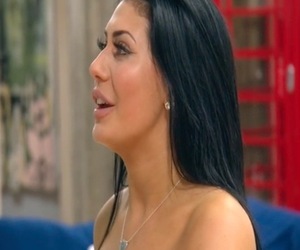 Not only was Chloe frustrated with herself for giving into her feelings for Scott again, she was later left heartbroken when he tried to make a move on newcomer Chantelle.
Scott wasted no time in flirting with Chantelle, upsetting Chloe while doing so. She said: "Since Scott pied us on the first night, my head has been all over the place. Watching him flirt with Chantelle is upsetting because I have feelings for him that I can't turn off. I'm an emotional wreck at the moment, I don't know what to do."
Her bestie Nathan Henry, meanwhile, had some advice to offer.
Showing Chloe a bit of tough love, he told her: "[Scott's] told me he does not fancy you and he's not going to get with you. You need to get that into your head. Forget Scott."
Gary then challenged Aaron and Scott to both take Chantelle out on a date and hearing Scott and Chantelle would be getting some one-on-one time together, Chloe broke down.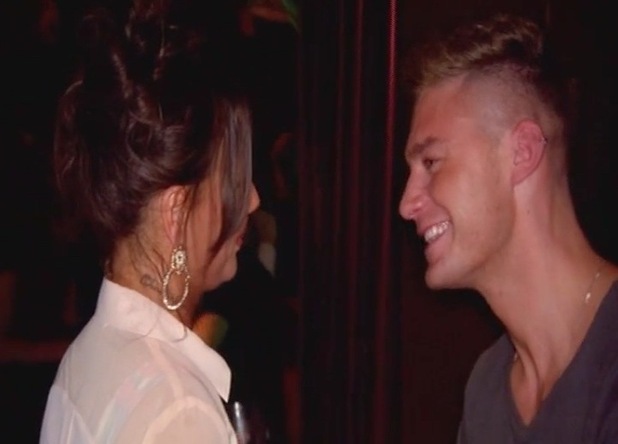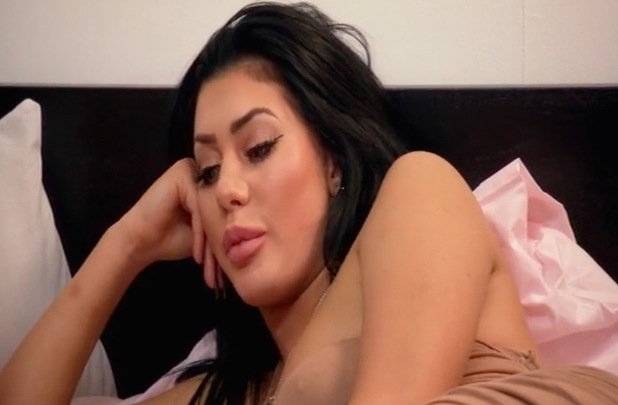 She told Holly Hagan: "I'm actually going to cry. I know they like each other, I can just tell. I can see it is going to happen. It's just f**ked up man."
Chloe added: " I don't understand. Chantelle has told me she wouldn't go anywhere near Scott. What happened to girl code? I can't sleep and I can't stop thinking about that f**king date. I'm raging inside, but I can't let anyone see us kick off. I'm feeling really, really depressed. Scott is inside my head and I can't get him out."
Viewers watched as Chloe took herself away from the group and out to the sh*g pad to vent her anger. Oh, Chlo!
Is anyone else really feeling for her right now?
Geordie Shore continues next Tuesday 22 March at 10pm on MTV.For exclusive competitions and amazing prizes visit Reveal's Facebook page NOW!