Geordie Shore star Holly Hagan has shared some super exciting news with fans when it comes to her fitness guide Holly Hagan's Body Bible... it's had a swanky new update.
It's a new year and you know the old cliché, it's a new you too... but this time, you'll have Holly's new and improved
Body Bible
to help you along the way. Following on from its release last year, Holly has revamped her 12-week fitness plan and updated it with brand new recipes and a series of success stories to encourage us in joining her on her get-fit mission.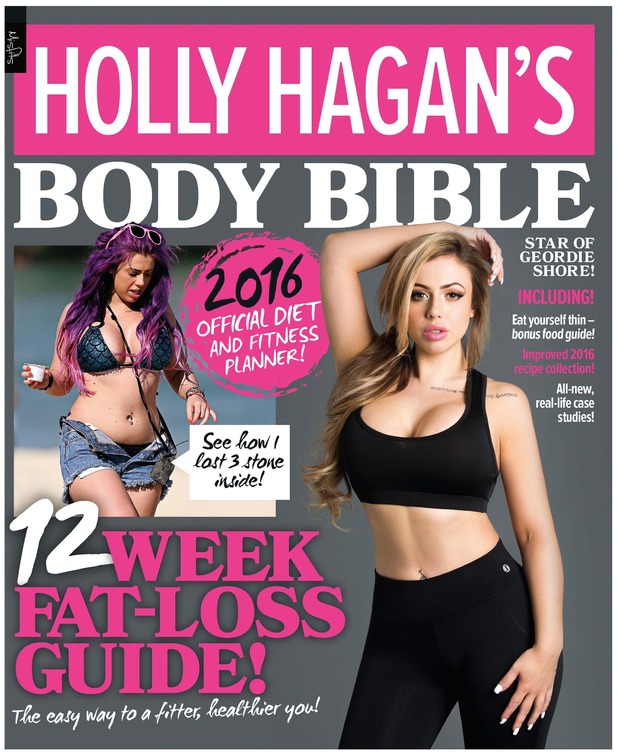 Holly announced the news on Instagram earlier today, giving fans a first look at her
Body Bible's
new look. She told her followers: "FINALLY I can reveal that the 2016 Edition of my 12 Week Body Bible is out NOW! This is the fat loss guide that helped me lose over 3 stone to transform my body in 2015!!
"It's now packed with new recipes, motivational real life success stories and a brand new image. I'm using it right now to get me back to a healthy size after gaining weight over the past few months - BRING IT ON."
Holly's
Body Bible
includes a diet and exercise programme to be completed over three months in order to help you kickstart a healthier lifestyle - and
after giving it a whirl when it first came out last year, we here at Reveal HQ can testify it really works!
Here's an exclusive look at one of Holly's new recipes: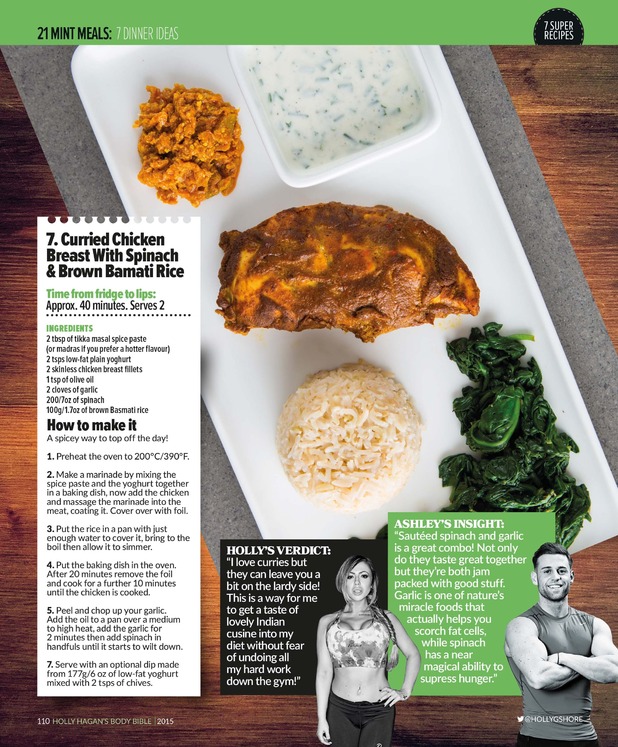 As well as using a carb-cycling system when it comes to eating, the guide includes a training regime to follow six days a week that specifically targets certain areas of your body.
Holly herself has tried and tested the Body Bible
and it's now become her go-to plan when she needs to whip herself back into shape.
Speaking about the
Body Bible
, Holly exclusively told us: "I know myself when I've looked at diets a lot of the time they're really complex and foods I've never even heard of before. They can be really difficult, especially for someone like me who still lives at home so I need something quite easy to follow. The exercises are all things that can be done at home – lunges, squats – really simple things that you can just do in your bedroom."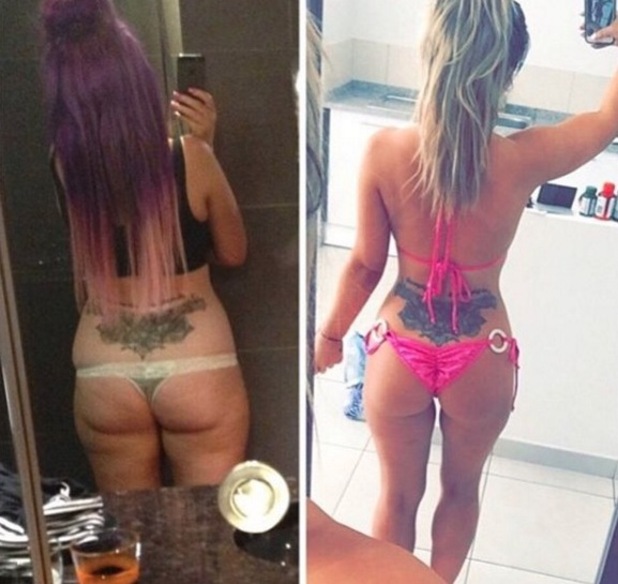 Holly added: "I've tried every faddy diet out there, absolutely everything. Anything that any magazine wrote about, I've tried it, but It needs to be a lifestyle change. The Body Bible isn't a diet, it's changing you for life, it's setting you up to think this is what I'm going to do forever.
"Yes, I will have a treat now and again and I will go out and have a few takeaways or whatever, but I've learnt the correct way to eat and how much you should be exercising, so now I can maintain that."
And she's got a top tip for motivating yourself to stay on track too..
"Oh the best thing to do is take selfies!" She explained. "I started taking selfies of my body when I was a lot bigger when I was about 11, 11-and-a-half stone and when I look back now I've got all these selfies to motivate me. If you take selfies when you're bigger and take them when you've lost the weight, you might not think you've lost a lot, but when you look back you can totally see it."
Holly Hagan's Body Bible 2016 Edition is available to buy from www.HollysBodyBible.com.For exclusive competitions and amazing prizes visit Reveal's Facebook page NOW!