TOWIE: Chloe Meadows was left unimpressed with Michael Hassini in last night's 200th episode, after he labelled her as "possessive".
A little harsh, Mike?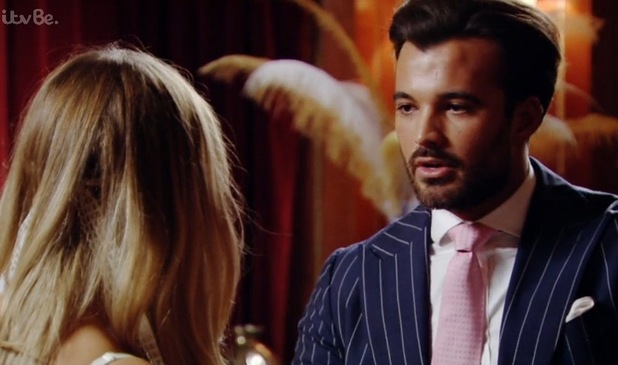 Fans have recently watched romance blossom between newcomer Chloe and Mike. The pair first caught each other's eye out in Gran Canaria and
after venturing out on a couple of dates together, we all thought we potentially had a hot new couple on our hands.
However, things soon got a little awkward between the pair. Especially when Chloe saw a Snapchat of Mike on a date with another girl. Oops!
She revealed Danielle Armstrong had caught Mike's date on camera and that she hadn't spoken to the Essex boy since. She told Courtney Green and her best pal
Megan McKenna (who made a guest appearance in the episode)
that she thought Mike was an "ar*ehole."
When Kate Wright, Mike's close friend overheard, Chloe explained she doesn't like it when someone says one thing to her and then acts another one.
Kate then hit back: "You hadn't put a label on it and you've only known him for two weeks. He's actually been seeing that other girl for a lot longer. I think he's been on like three dates with her."
Chloe, meanwhile, said: "You should hear the things he has been saying to me... We should see each other, you're the only one I talk to..."
"If he has been saying that, then he should apologise," Kate said. "I didn't know he had been saying that."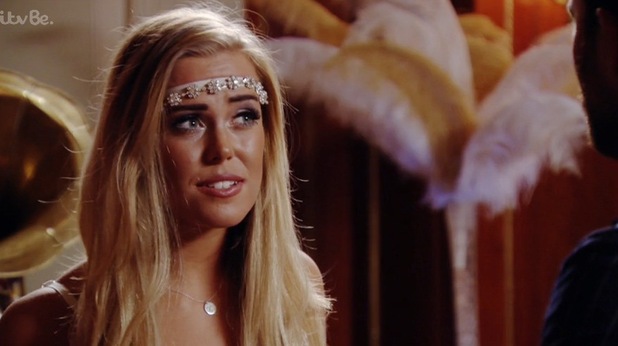 Chloe later got to confront Mike, as he sought her out to have a conversation face-to-face about his date with another girl.
When he asked Chloe what he made of the Snapchat she had seen, she replied: "You were on a date with someone else. It was completely mortifying for me. My little sister called me up to tell me. Do you know how embarrassing that is for me?"
Mike said: "Of course, but I don't feel what I have done is necessarily wrong. You're entitled to go and see other boys and I'm entitled to see other girls because at the moment we don't have any... what's the word?"
Chloe interjected with: "Loyalties? Respect?" But Mike hit back: "It's not respect, it's ties. It's not to say that I don't like you."
Chloe didn't seem too convinced and told Mike that if he really liked her, he would have taken her out instead.
"And do you know what bothers me more than anything is that I spoke to you earlier that day and you lied to me," she added. "You told me you were going out for your friend's birthday meal."
Defending himself, Mike continued to say he didn't think he had done anything wrong: "Me, personally, I don't see that I've committed some big crime, but it's very unfortunate that it was rubbed in your face and for that I do apologise. Unfortunately, that wasn't my fault."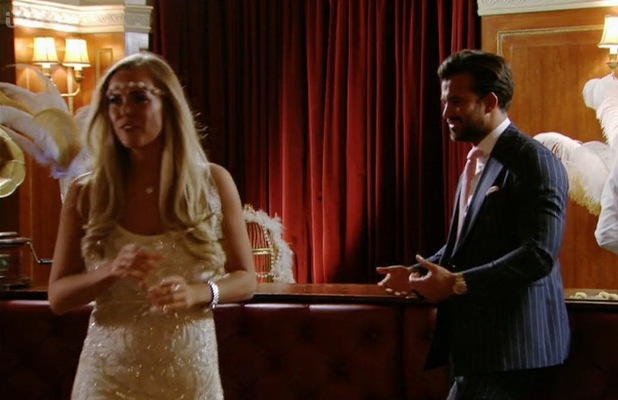 Chloe then told him: "You are once a player, always a player. That's just you, that is your game. From the beginning I was so wary of you and it just got completely proved right in the biggest way possible."
"I think that's unfair," Mike replied. "The way you are coming across is that I'm not allowed to take people out and I think that's possessive."
His comment did not sit well with his co-star and Chloe hit back: "I'm possessive? Alright, cool. Sweet. I'm done. See you later."
She then walked off from Mike, venting: "Possessive? F**cking possessive? Is he joking?"
So that romance is pretty much over then, right?
TOWIE continues Wednesday 16 March at 10pm on ITVBe.For exclusive competitions and amazing prizes visit Reveal's Facebook page NOW!