Geordie Shore star Holly Hagan took a different approach to hitting back at her body critics recently and appeared to win them over.
How? By poking fun at herself.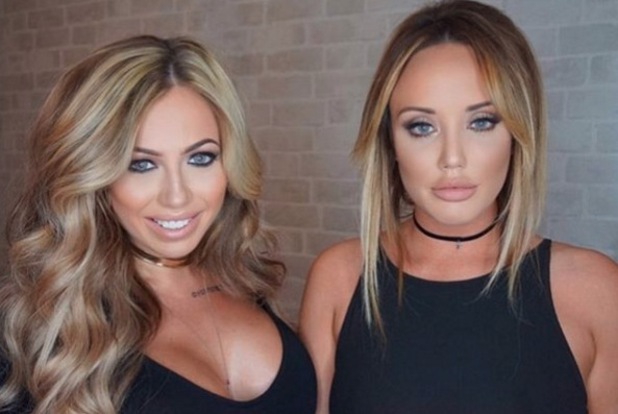 We heart her.
Yesterday, Holly shared a photo of herself and her co-star Charlotte Crosby ahead of their night out together in Newcastle. Both she and Charlotte looked ultra glam in the photo and it was the same one Holly had posted to her Instagram page.
She told her followers she hadn't even used a filter, complimenting the work of her make-up artist and friend, Melissa Wharton.
On Facebook, Holly pointed out that she hadn't airbrushed the photo and credited her look to her hard efforts in the gym. Although, that didn't stop her from receiving a slew of criticism from online trolls.
One user had commented: "Can see the plastic surgery a mile off they don't even look like the same people anymore."
Proving that her critics don't phase her, Holly showed off her sense of humour by replying: "I hope so, it was bloody expensive."
Not only does she deserve a fist pump for that answer, but it actually seemed to win over the person that had criticised her. They responded: "
Holly Hagan
you seem like a down to earth girl I like your comment lol. I apologise if people think I was trying too be mean I really wasn't I'm no oil painting that I know lol but I'm just giving my own opinion."

While
Holly has openly spoken of her decision to have a boob job
when she was 18 years old, she has credited the rest of her transformation to a healthy diet and working out.
Over the last few years, Holly has overhauled her lifestyle to become much healthier and fitter. Her efforts have seen her lose three stone and encourage others to change their habits too through her diet and fitness guide,
The Body Bible.
Speaking exclusively to
Reveal
,
Holly admitted that nearly five years ago now she "could barely run up the stairs."
Revealing what made her want to change her ways, Holly said: "I didn't realise how big I had actually let myself get. My mum had always said to me – even before I went on Geordie Shore – 'Holly you're getting a little bit big, maybe you should watch what you're eating' but I never really listened... when I did actually see myself on tele, I thought something needed to change."
Sadly, she and a whole host of celebrities are subject to negative comments about their body on a daily basis.
Holly told us: "I'm either too fat or I'm too thin – there's no in between. It's really sad because I've worked hard for years to get to where I am now... You have to think these people are sat behind a computer.
"Those saying I am too thin are probably the same people saying I am too fat, it's just trolls and there's nothing you can do, they're always going to be there. If that's what they have to do to make themselves feel better, then fine... you have to take it on the chin."
For exclusive competitions and amazing prizes visit Reveal's Facebook page NOW!