Ibiza Weekender: Has Deano Baily ended his holiday romance with Ellie Young?
Fans of the show have seen Deano and Ellie grow close while working out in Ibiza. Despite a few hiccups along the way (
including the arrival of Deano's ex Imogen Townley
and
his rage of jealously when he saw Ellie talking with a male guest
) their romance had seemed promising.
However, it could now be all over... Sob.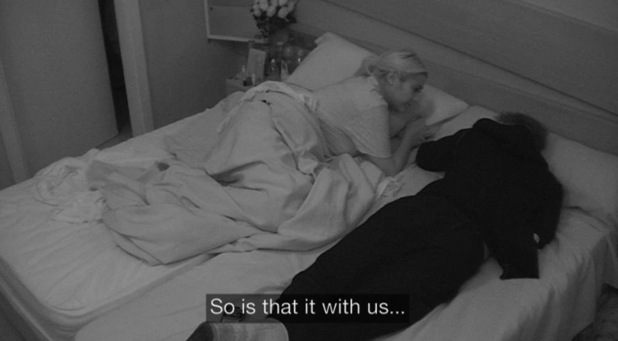 In last night's episode of the show, viewers watched as Ellie and Deano's relationship broke down onscreen. Despite telling each other they wouldn't make a move on anyone else as they liked each other too much, things soon got complicated for the pair when Deano ended up kissing one of the female guests.
Tensions first surfaced between Ellie and Deano when
she accused him of still being in love with his former flame Imogen.
Deano and Imogen had
finally got together to talk over their split and gain some closure for it
, but an eagle-eyed (and slightly intoxicated) Ellie saw them chatting and instantly presumed they were getting back together.
She told Deano he was "mugging her off." Ellie said: "I see the way you look at her and you've never looked at me like that."
Deano, however, replied: "Do you not think I wanted to finally put things to bed with her, so I can progress things with you?"
He then admitted, though, that Ellie's insecurities over Imogen had put him off pursuing things with her. Deano explained: "If she's just going to keep on going on about Imogen it just makes me want to push her away."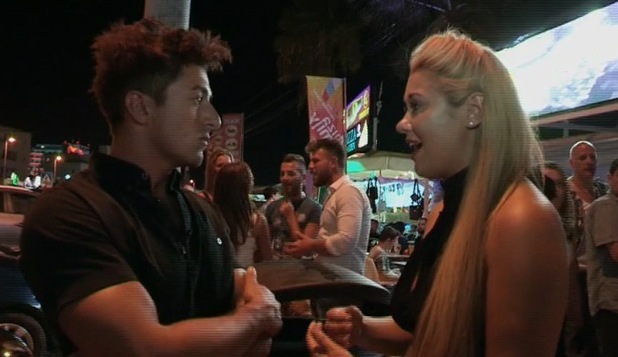 He seemed to do just that after locking lips with a guest.
Following the fallout between himself and Ellie, Deano decided to avoid staying at the hotel with her and Imogen and partied with the girl guests instead.
Later that night, he told Ellie he would meet her in his bedroom, but then ended up staying in the guests room and kissing one of the girls. When he finally made it back to his own room, Ellie knew something was up.
She said: "Deano, tell me what's up. I know something is up because I asked you to come to bed and then you didn't come."
He told her he had come out to Ibiza to have fun and shrugged off the conversation by telling Ellie he would speak to her in the morning. She then asked: "So is that it with us?"
The next morning, Ellie quizzed the guests about Deano's whereabouts and they told her she needed to speak to him. The other reps soon learned Deano had shared a smooch with someone else and encouraged Ellie to confront Deano about his absence.
However, just as she was about to do so the credits began to roll...
Is this really the end for Deano and Ellie already? We guess we'll have to tune in next week to find out!
Ibiza Weekender continues Sunday 20 March at 9pm on ITV2.For exclusive competitions and amazing prizes visit Reveal's Facebook page NOW!