Ibiza Weekender: The love triangle between Imogen Townley, her ex Deano Baily and Ellie Young got a lot more complicated in last night's episode, as Ellie broke down in tears over her feelings for Deano.
Since the new series returned to our screens last month,
viewers have watched romance blossom for Ellie and Deano
- although it hasn't been plain sailing.
Deano's former flame Imogen turned up to surprise the pair
,
Imogen had struggled to move on from Deano at first
,
Deano got jealous over Ellie talking to a male guest
and Imogen clashed with Deano when she tried to put their past relationship to bed.
Now, Ellie is convinced Deano is still in love with Imogen...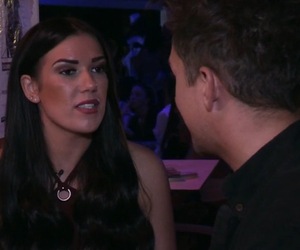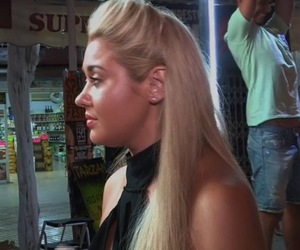 As if things couldn't get any more complicated.
Despite not putting a label on things, Deano and Ellie both revealed they wouldn't make a move on anyone else because they like each other too much - even if they are still pretending to be just mates.
Deano said: "We still say we're at this friend stage, but we do obviously like each other more than friends. I don't know if I want to call her my girlfriend yet though."
Ellie admitted she did want Deano to eventually become her boyfriend, but things became a little awkward for the pair when she accused him of still being in love with his ex-girlfriend Imogen.
During a night out,
Deano and Imogen finally had a conversation for them both to get some closure on their split
. Imogen had said: "We did have good times, we did have bad times, we did get angry at each other. We hated each other at one point, but I don't want that anymore. I don't want to dwell on the past. I just want to move forward from it, make peace with it and bury it. The past is the past."
Deano, meanwhile, could see Ellie was watching the pair and that she had got upset. After having a few drinks, she presumed he and Imogen were getting back together. Come on girsl, we've all been there!
Ellie claimed: "He still loves that girl. The way that he looks at her and the way he acts with her... you don't act like that with an ex."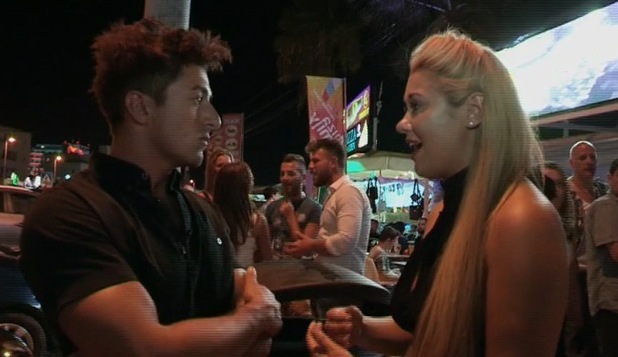 She then confronted Deano and told him she felt like she was being "mugged off." Ellie said: "I see the way you look at her and you've never looked at me like that."
Deano then tried to explain he and Imogen had been sorting out a few things and assured Ellie he and Imogen were done for. He told her: "Listen to me, me and Imogen we had to have this chat. I didn't want to do it the other day because I wasn't in the right mind frame. Tonight I'm not drinking, so I said to her let's have the chat and end it. Do you not think I wanted to finally put things to bed with her, so I can progress things with you?"
Although, he did admit seeing Ellie's reaction to him and Imogen has made him want to put some distance between the pair: "If she's just going to keep on going on about Imogen it just makes me want to push her away."
Imogen, meanwhile, was feeling fed up of the entire love triangle situation.
She told her fellow rep Amelia: "I don't want no drama and if that means I can't build a friendship with Deano, I'm that exhausted from it all, I'll just accept that."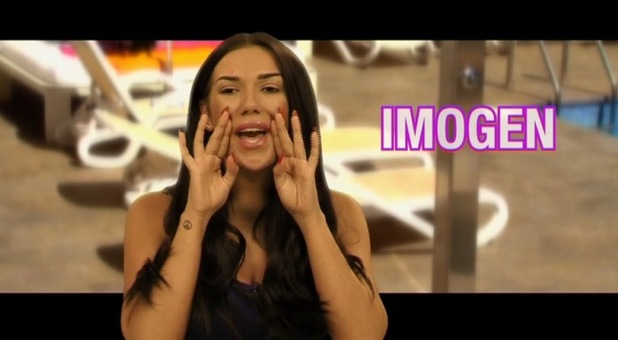 "Even though I could have turned around and said, 'I don't care about your feelings, he is my ex and we've got unresolved...' I haven't," she said. "I like the girl. I want to tread carefully and keep everyone else happy. My feelings aren't really being considered now, are they? But that's just life."
Imogen then told the camera: "The part that I feel like I play in the love triangle is the part that is trying to get out of it. I just don't feel like people are letting me... Keep me out of that triangle."
Just to make things worse, Deano decided to avoid the hotel and seeing Ellie and Imogen and stayed out with the female guests instead.
Fans then later watched him making a move on one of the guests, getting into bed with her and enjoying a smooch under the covers - after telling Ellie he would meet her in his room. Eek.
Ibiza Weekender
had teased Deano's kiss with the guest and many were quick to assume the girl in question was Imogen, after a brunette was shown in bed with him. However, it was later revealed that it wasn't Imogen and she cryptically tweeted: "All I can say is lucky escape! #IbizaWeekender."
All I can say is lucky escape! #IbizaWeekender

— Imogen Townley (@ImogenWeekender) March 13, 2016
Ibiza Weekender continues Sunday 20 March at 9pm on ITV2.For exclusive competitions and amazing prizes visit Reveal's Facebook page NOW!