Lucy Mecklenburgh has hit back at bodyshamers and their "extremely hurtful" comments, after receiving a slew of criticism on her appearance.
Lucy,
who prides herself on leading an active and healthy lifestyle
, found herself targeted by negative comments that targeted her body shape, her boobs and career. Not surprisingly, the former
TOWIE
star felt the need to defend herself and told her 996,000 followers on Instagram she was "sick of" receiving abuse online.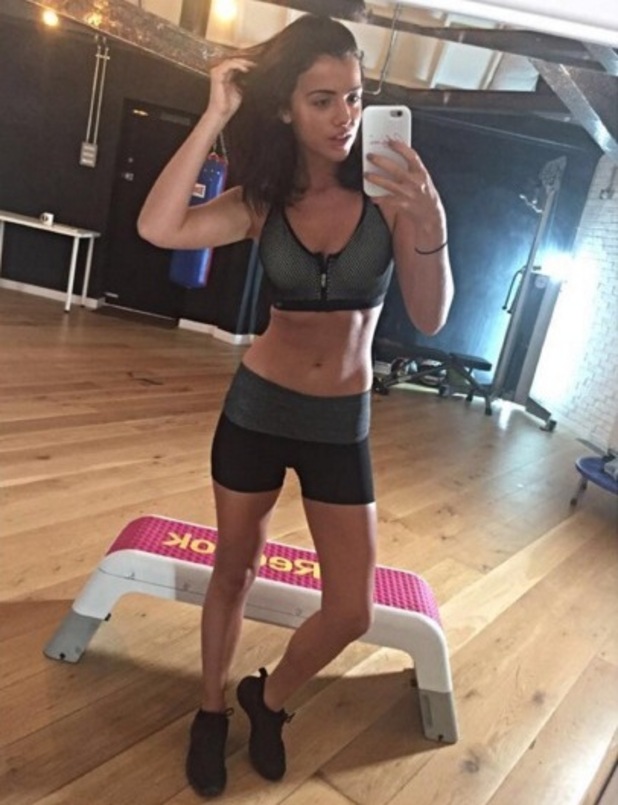 Lucy was criticised for being "too skinny", promoting an unrealistic lifestyle and looking like a "12 year old boy" among other things - all of which the 24-year-old totally disagreed with and for good reason.
Since launching her online fitness business 'Results With Lucy', Lucy has been encouraging others to adapt a healthier lifestyle and incorporate fitness into their daily routine. Proud of her gym-honed bod (and so she should be after all her hard work),
the Essex beauty is often flaunting her figure on Instagram
and giving us all a little bit of motivation to hit the gym.
While she often does share healthy meal choices for her fans to follow, Lucy has been known to indulge too and we have seen her share photos of glasses of wine or pizza or sweet treats - making us realise that, like us, sometimes she falls off the bandwagon too.
However, some disagree and have hit out at Lucy.
Highlighting the comments she has been subject to lately, Lucy revealed: "I have had a lot of comments recently that have been quite cruel about me & my body including- 'your body is like a 12 year old boy' 'No curves, no shape, skinny as f***, waste of time' 'Looks like a little girl, used to look decent with curves & nice pair of tits' 'Too skinny' 'Doesn't have a real job so has time to exercise & make fancy healthy meals' 'You look ill' 'Must starve herself' 'Bad role model'..."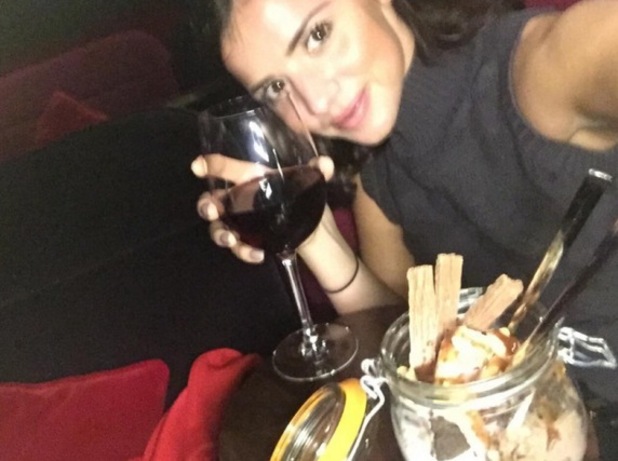 She responded by sharing a photo of herself indulging in an ice cream and red wine at the cinema, writing alongside her post: "This is body shaming & I'm sick of it!"
She then explained how she works six days a week with Results With Lucy and her boutique, fitting in other projects too. Lucy then added: "I promote an active lifestyle with eating clean 80% of the time! It's important to indulge & enjoy naughty food in moderation of coarse. I always make time for breakfast & always have 3 meals a day & a fresh juice."
Lucy continued: "These comments are extremely hurtful & I couldn't care less about people commenting on my bust size or should I say 'vile men.' Unfortunately for most of us we can't be a size 8 & exercise regularly & keep a size D perky bust!
"Hello exercise bye bye boobies. I used to be a curvy size 10 with a 32D bust I was living on pasta, pastries, sugary drinks, 3 sugars in my tea, skipping breakfast, Mc Donald's once-twice a week. I did ZERO exercise. I had no energy, bad skin, covered in cellulite & felt yuk! I needed to change & I chose my health!"
Lucy isn't the only famous face who has had to hit back at trolls targeting the way she looks.
Vicky Pattison recently slammed her haters, after she was criticised for over-editing her photos.
Emmerdale
star
Gemma Atkinson was forced to address bodyshamers
, after they labelled her "butch" and "manly" and even
Kim Kardashian has her say on the matter, following that naked picture she shared on social media recently.
For exclusive competitions and amazing prizes visit Reveal's Facebook page NOW!