TOWIE's Danielle Armstrong has said everything is now "sorted" between her and Courtney Green
.
The pair haven't seen eye-to-eye since the series began, when Courtney made her debut in Gran Canaria and was seen talking to Danni's ex James 'Lockie' Lock.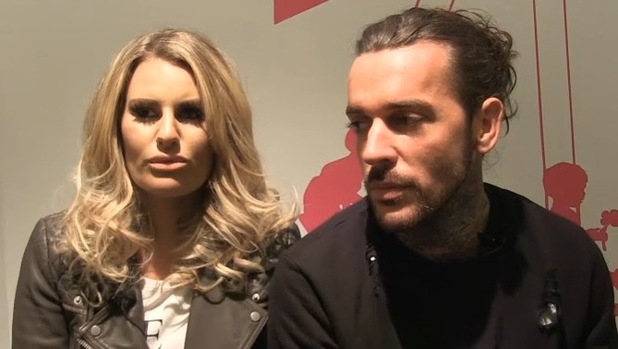 Speaking in a video on the
TOWIE website
, Danni said: "Everything's been sorted out now. I basically said what I had to say, she knows now that she rubbed me the wrong way a little bit, I might have been a little bit of a bitch.
"I wouldn't say that we'll be the best of friends but I'll be civil. She's a young girl, we're at different points of our lives anyway but I can appreciate I'm sure she's a nice girl."
Sunday's 200th episode saw Danni and Georgia Kousoulou confront Courtney Green, Chloe Meadows and Megan McKenna (who had
arrived at the 1920s dinner as Pete Wicks' date
).
Danni and Courtney clashed after Courtney took an interest in Danni's ex boyfriend James 'Lockie' Lock.
In recent episodes, Georgia had investigated a rumour that Courtney slept with Lockie, later confronting her about the rumour in a club, but Courtney denied it and was left in tears at the accusation. Lockie also denied it too.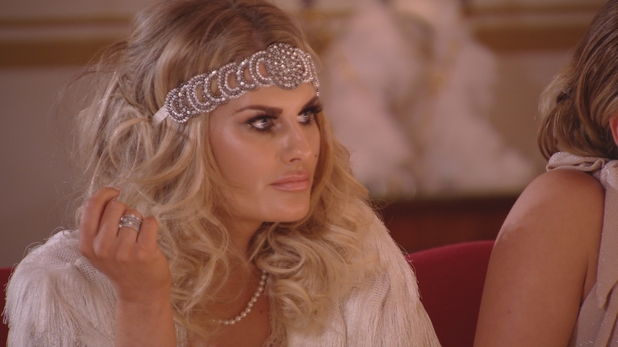 During Sunday's episode, Danni told Courtney: "You said 'I'm just going to let you know I don't fancy Lockie and I'm not going to go there with him, nothing's ever happened with Lockie, I'll let you know'. Then I heard 'if I wanted Lockie I could have him, he actually asked to kiss me'. Then I hear you're saying 'Danni just needs to get over it'. Obviously I don't know you, so to me that's you being a little bitch.
"I am trying so hard to get over him," she continued. "We split up because all he done was party, drink all the time, didn't put me first and we rowed a lot because of his drinking. Can you imagine how I feel now he's decided not to drink anymore, not go out anymore and opened up a business, it mucks my head up! Then when you come along, you made me feel like sh*t, I ain't gonna lie."
Megan said: "She might have said a few things, but I get Courtney's banter and I think this is what everyone's getting wrong. Courtney's being sarcastic and I feel like loads of other girls are jumping on the bandwagon. It should be between Courtney and you [Danni]. Too many people now are jumping on it and it's getting out of hand. It's your issue, you should sort the issue."
Danni referenced the football match in the previous episode where she was venting her frustration about Courtney to Chloe Sims, Chloe Lewis and Georgia.
Courtney pointed out that Chloe Sims "hasn't actually said a bad word about me".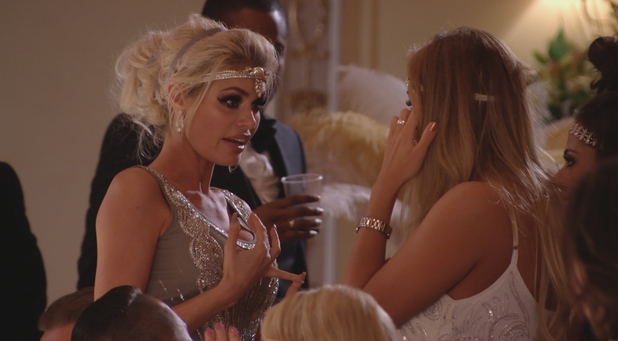 Once the conversation ended, Danni and Georgia went back to the end of the table and Georgia retold the conversation: "Megan did say all you girls are jumping on the bandwagon."
There was major confusion as Chloe thought the girls were talking about her, which led to a lot of pointing and shouting as the girls left the table to sort out the issue.
Megan, Courtney and Chloe were trying to tell Chloe Sims that they were not saying anything bad about her.
Luckily, the confusion got cleared up in the space of a few minutes!
The morning after the night before, Danni and Courtney met up and cleared the air. Danni said she felt some of the things Courtney said and the way she said it was "disrespectful", but Courtney said "yeah I get that". They made up and hugged it out.
TOWIE airs every Wednesday and Sunday at 10pm on ITVBe.
Try Reveal's digital edition on iPhone & iPad. Subscribe now & never miss an issue!
10 reasons why we want to be in TOWIE: