Teen Mom star Maci Bookout is one very busy lady right now. Not only is she preparing for her third baby to make their arrival, she also has a wedding to plan too.
That can't be easy, right?
Maci, who is currently mum to son Bentley and daughter Jayde,
is expecting her third child with fiancé Taylor McKinney
. He popped the question a month before the couple announced their exciting baby news in February earlier this year.
As Maci starts to plan for two very new chapters in her life,
Reveal
caught up with the US reality star to talk all things weddings and babies. She told us she is holding off the wedding until her new arrival makes an appearance and whether she and Taylor have been discussing baby names just yet...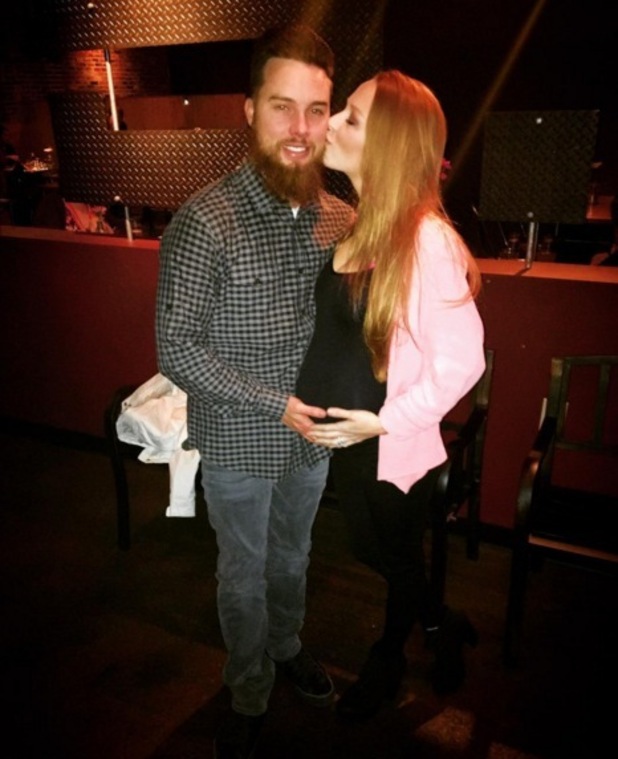 Currently six months pregnant, Maci revealed she is very "excited" about the year ahead, but did joke: "I'm just trying to stay above water right now."
Maci is about to embark on the last trimester of her pregnancy, but that hasn't stopped her getting things in motion for her upcoming wedding. Not only has she flown to London to try and seek out a wedding dress (something traditional, but not too traditional), but Maci revealed she and Taylor are currently in the process of locking down a venue for their big day.
Recalling her engagement, it sounds like Taylor getting on one knee came as a bit of a shock to Maci. She told us: "I had no idea [he was going to propose] which is weird because usually I know everything."
Sadly, their engagement wasn't caught on camera as the
Teen Mom
crew had stopped filming the day before (what are the odds?!), but Maci revealed she and Taylor are planning to tie the knot on screen.
"So far, that's the plan," she revealed. "[Catelynn Lowell] has given me some tips on having the camera crew and MTV be a part of it. That's been helpful. Filming is a lot of work, so having that added stress can be a little rough. She's been talking to me about how to handle it, so that's been nice."
Maci also shared her hopes for her children to be a part of the wedding ceremony. She added: "As of right now, Bentley is going to be like a mini best man and we're not sure for Jayde and the new baby just yet… we're still trying to figure out what would be best for them, considering they are going to both be so young."
A mini best man? That's going to be so cute!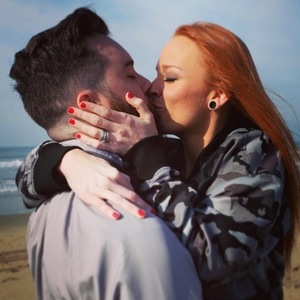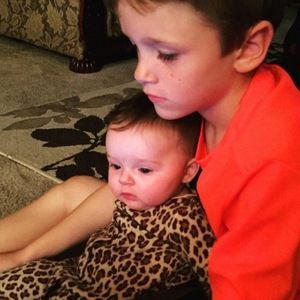 Before she makes her way down the aisle, though, Maci has to get through giving birth first - and having done it twice before, you think she'd be a pro by now.
"I think I'm prepared," she said. "By pretty much the third one you know what you are doing... or at least you think you do!"
Ahead of her daughter Jayde's birth,
Maci had already chosen her name
, so knew exactly what to pen down when it finally came to filling out her birth certificate. We asked Maci if she had settled on a moniker for her third child (she is having another boy) and the starlet admitted she and Taylor do have a few in mind already.
Maci told us: "We've got a few that we're thinking of, but we haven't 100 percent decided just yet. One of them is Maverick and the other one, that my mum wants, is Conor. I think I want Maverick."
Being just 24 years old and already having three kids to her name, Maci does often find herself (along with her
Teen Mom
co-stars) targeted by critics on social media.
However, she insists she doesn't have time for the negative comments. Having her say on the haters, Maci didn't seem phased.
She said: "To be honest, I don't really pay attention to it. I obviously can't avoid all of it, but I don't really ever respond. I feel like it's a dark hole I don't want to go down and I'm too busy to spend time on it anyway."
Well, with a wedding and a baby on their way we couldn't agree more!
To see more of Maci, please tune into Teen Mom OG on MTV Wednesday nights at 8pm.For exclusive competitions and amazing prizes visit Reveal's Facebook page NOW!