Courtney Green had a pretty bad night on TOWIE…
It seemed like the newcomer had it from all angles last night as she continued to defend herself against the girls, particularly Danielle Armstrong, who hasn't been too fond of Courtney since she started.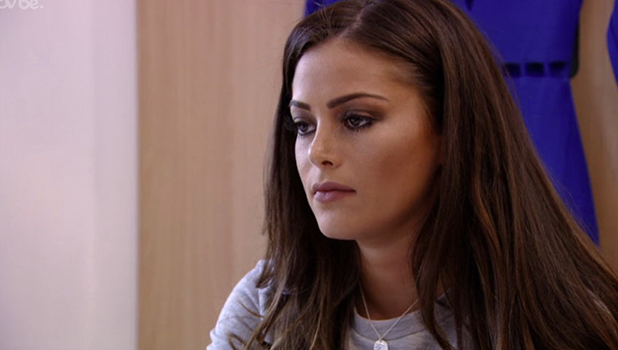 Fans of the show know there's been plenty of drama as Danielle thinks Courtney has her eye on Danni's ex Lockie, and wasn't too happy with a few comments Courtney had made about Lockie needing to move on and Danni needing to let him.
Courtney also claimed Lockie asked to kiss her on a night out but she declined, although he's said that didn't happen.
Then things got worse when a rumour swept Essex that Courtney and Lockie had slept together. When confronted by Georgia Kousoulou, Courtney insisted it wasn't true and broke down in tears at her name being dragged through the mud.
Courtney admitted last night it's all getting too much.
"I have tried hard with these girls. They've tweeted horrible stuff about me and don't really know me. I feel like they've chosen not to like me for no reason. Me and Danielle have mutual friends so our mutual friend would have told her straight away if anything happened but nothing did happen. It's all a load of bulls**t."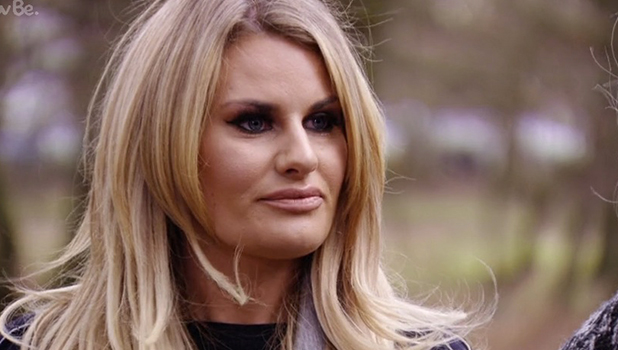 At the start of the episode, Danielle had told Georgia Kousoulou: "Every five minutes it's Danni needs to get over it, maybe I can help James move on, all that sort of stuff. Sarcastic little b*tch. But anyway, now you have Beyonce and Sasha Fierce, and Gemma and GC, what do you reckon Courtney is? Green… Green-eyed monster?"
Things got worse for Courtney at the big football match, as she and Chloe Meadows seemed a bit ostracized from the other girls, standing at separate ends of the spectator stands.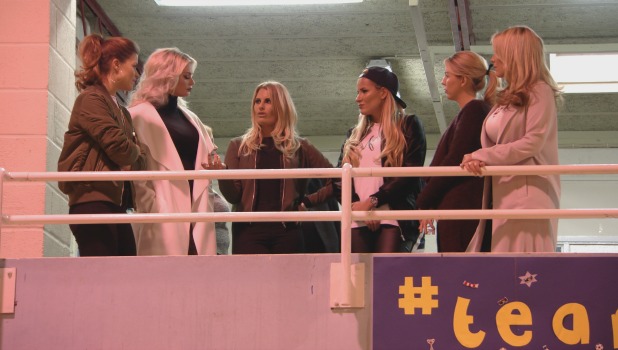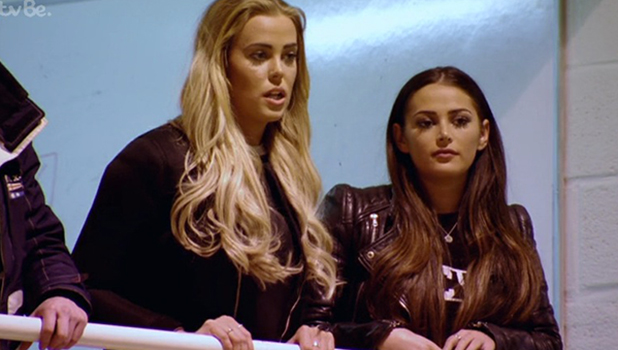 Danielle stood to one side with Kate Wright, Georgia, Chloe Sims, Chloe Lewis and Lydia Bright to support Team Real, while Courtney and Chloe were at the other side supporting Team Alpha.
Taking a glimpse over, Danni said: "Courtney and Chloe have a banner and everything for them. I'm surprised she doesn't have Lockie written on the front of her T-shirt. Chris on the front, Lockie on the back."
Later Danielle remarked: "What is she looking like that for? What is she giving me a dirty look for? Her mate is fine, she ain't."
Courtney simply said: "I have so much better s**t to do than have all this drama. She doesn't even know me."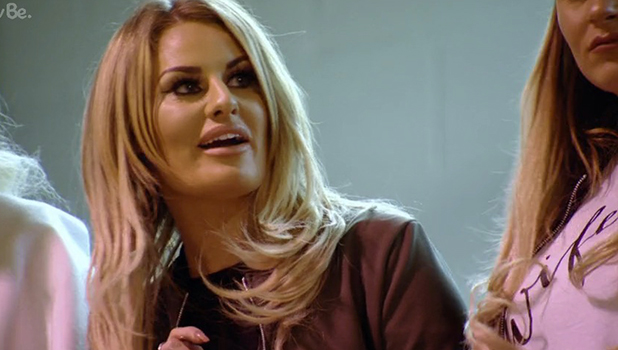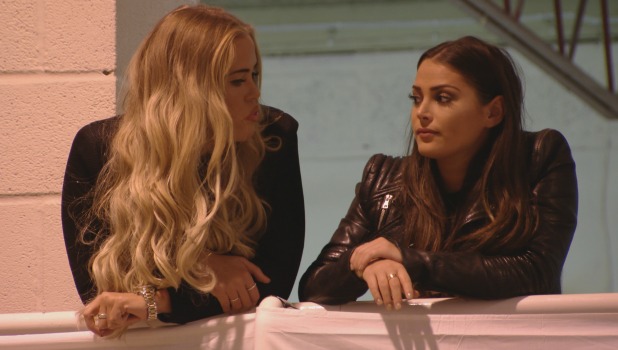 Courtney admitted she was feeling uncomfortable. "When I walk into a room and Danielle is there I feel really awkward. I don't know whether to say hello or walk past her."
Chloe advised her: "She probably feels really awkward as well. It's just silly and you need to have a conversation. I feel like she's read you really wrong."
We shall have to wait until a future episode to see whether such a conversation takes place, as the episode ended with Danielle and the girls commenting on Courtney. "Everywhere she goes she's with James' friends," said Danni. "It's just really strange. She's made comments like, 'Oh God, he needs to get over it.' Apparently he did ask to kiss her."
The girls said Courtney needed to stop talking about Danielle and Lockie, with Chloe Sims adding: "He's not said one thing that he likes her. She's not his type in a million years."
Georgia added: "She's only 20, right, and when you're young you obsess about things and fantasise so maybe this is a fantasy in her head."
Danielle ended the episode by saying: "Do you want to dye your hair blonde to be me and go out with someone who is very similar to James because you can't actually have James? I don't know what is going on."
Ten reasons why we want to be on TOWIE!