Brandon Myers was the last person to arrive on Ex On The Beach series four, rocking up during the finale episode, which means we didn't really learn much about him.
We know the
19-year-old is Lacey Fuller's ex and that he cheated on her with her friend
, he's banned from her father's Maidstone nightclub, and that he reckons he's slept with around 45 women, so "nearing his half century", as he put it.
In a video for MTV, he explained a bit more about himself...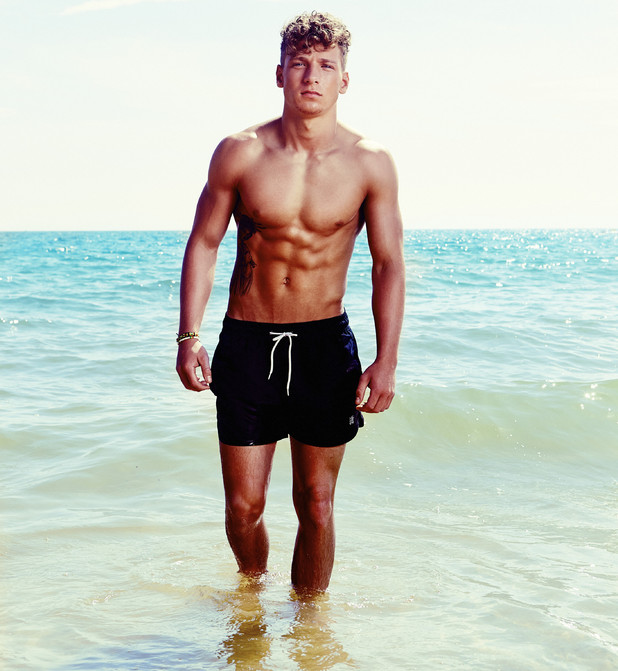 "My relationship history is a bit up and down, never really on good terms, it's either really good or really bad," he said. "My ex is Lacey and we was on and off for about a year in total. I accidentally cheated on Lacey with her best friend, maybe a bit more than once..."
Brandon also divulged he once had a threesome in his best friend's bed, saying: "We were actually all downstairs in the living room, I went upstairs into the bedroom, one girl comes along, then the other girl comes along, and I left my best mate downstairs for about a good hour and a half."
And as for the all-important question of what emoji he would be, he chose the purple aubergine. why? "Purely because nine and a half inches inherited from Africa."