Ex On The Beach: Ashleigh Defty and Scotty T have said they wouldn't rule out a reunion between them in the future.
Ashleigh and Scott previously dated for two years, before, she claims, he broke her heart. The pair's relationship had been pretty serious, but came to and end when Scott joined the cast of
Geordie Shore
. Surprising him on
Ex On The Beach
, Ashleigh insisted she wasn't there to get back with Scott and
moved on pretty quickly with James Moore instead.
However,
her feelings for her ex-beau came flooding back when she and Scott were sent out on a date.
Ashleigh then broke down when
Jordan Davies revealed he had proposed to Megan McKenna
, telling Scott she thinks that could have been them getting engaged instead...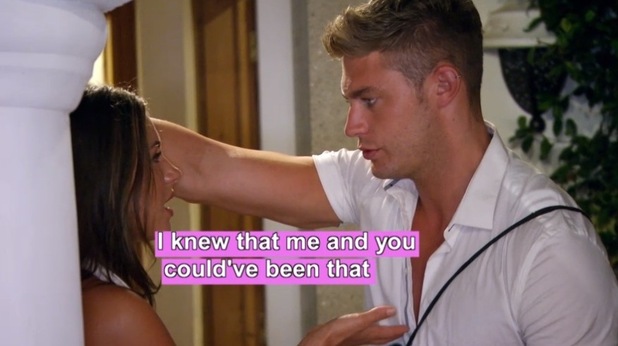 Prior to Jordan's proposal, Ashleigh and Scott had shared an emotional heart-to-heart about their relationship. The former flames were sent out on a treasure hunt together and their prize was a picture of the pair from back when they were dating.
Seeing the picture, both Ashleigh and Scott got teary. Ashleigh started to question why she and Scott split and told him she thinks they could have still been in love. Scott told her: "We need to look at it like what's happened has happened. We've had such an amazing relationship together and now we're at the point where we are friends and we care about each other."
Ashleigh, meanwhile, got upset all over again after Jegan broke their engagement news to the group. She admitted: "That broke my heart. I know that deep down me and Scott should have been engaged by now. We loved each other so much, we were best friends."
Scott made sure to comfort Ashleigh and she told him: "I know that me and you could have been that."
He then admitted proposing to her is something he would have done, leading Ashleigh to confess: "One minute I'm like I like James, the next I think, 'Sh*t I still love Scott.' My head is just f**ked up."
Scott told Ashleigh he would always love her.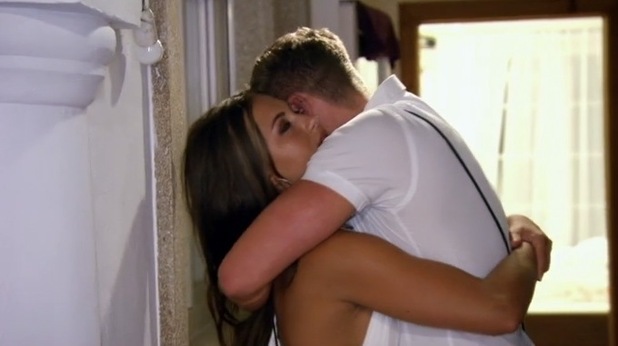 In a new video shared by MTV, Ashleigh and Scott recall that moment in the villa and reflect on their past romance.
Ashleigh explained: "Me and Scott we literally looked at each other [when Jordan said he'd proposed], because we both know that the relationship that them two have is the relationship that me and him had. If not better. That moment just brought everything back for us. All these emotions just started coming out, I was crying my eyes out."
Scott admitted: "We did have a very strong relationship. Before Geordie Shore came along, I met her and I got on so well with her. I didn't get with anyone else, I literally saw her everyday."
The reality star reiterated that he will always love Ashleigh and admitted
Geordie Shore
led to the breakdown of their relationship. Scott said: "Once this Geordie Shore party boy image came about, we drifted apart. I'll always respect her and I'll always love her... I wouldn't want to hurt her again. As long as she's happy, then I am happy."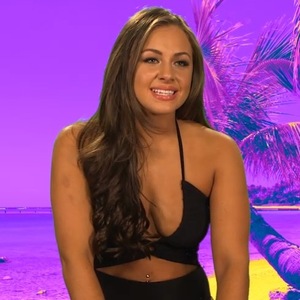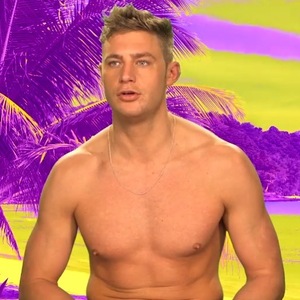 Ashleigh, meanwhile, revealed Scott is the only person that she has really loved and she suggested the pair could rekindle things in years to come.
"Me and Scott were literally best friends. We were like soulmates," she said. "He's the only person that I've proper, proper loved and he'll say the same about me. Me and him still say to this day that we never know what is going to happen in the future."
Scott seemed to agree, adding: "I'm not going to rule out giving things another go with Ashleigh again, but right now, she knows as much as I do that I'm so busy, I'd never get to see her.
"She's doing her own thing and I'm doing my own thing. If we end up drifting back together again, then fair play. I'm not going to rule it out."
For exclusive competitions and amazing prizes visit Reveal's Facebook page NOW!