Backstreet Boys' Brian Littrell must be one proud dad today after young son Baylee made his Broadway debut last night.
We feel so old!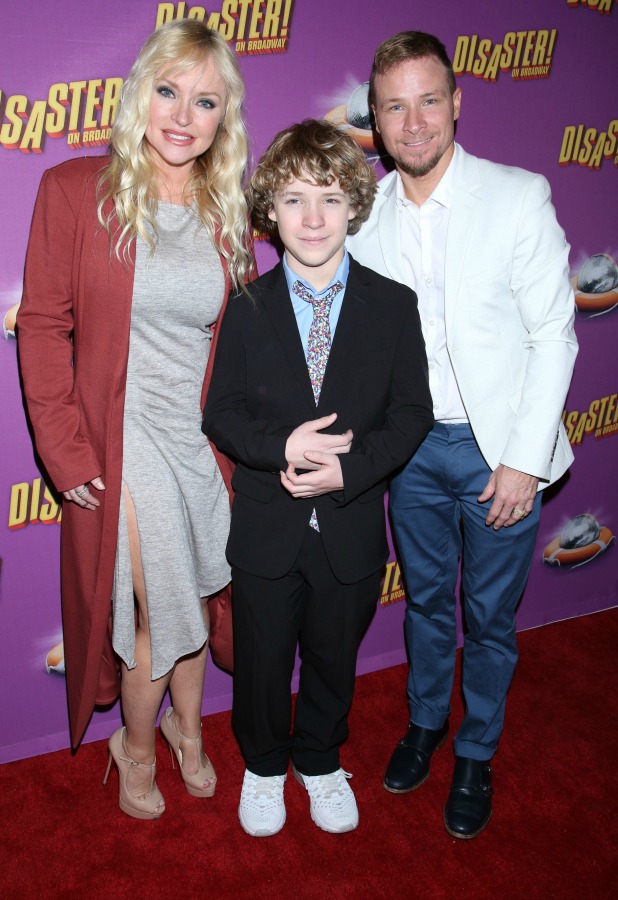 1990s boyband superstar Brian and his wife Leighanne Wallace were among the celebrities at the opening night of
Disaster
on Broadway on Tuesday evening (8 March), where they joined Baylee on the red carpet.
Baylee is 13 years old and is making his Broadway debut in the parody production at Nederlander Theatre, which pays tribute to 1970s disaster movies. The plot revolves around a group of New Yorkers who are attending the opening of a floating casino and disco only for the event to be plagued by disasters.
He's playing identical twins Ben and Lisa in the show.