Ex On The Beach 4 is officially all over. We had tears, tantrums, make ups, break ups and even an engagement, but did any of those villa romances actually last the flight home?
Fans of
Ex On The Beach
have probably become a little sceptical when it comes to relationships on the show, and after three series worth of experience, we all know finding love on
Ex On The Beach
doesn't exactly end in a fairytale. Look at how things turned out between Vicky Pattison and Stephen Bear!
Still, call us hopeless romantics, but we have had our fingers crossed for our series four couples. We're dying to know what has happened between them all and whether any new romances have blossomed back home (there's always one or two, right?). Luckily for us, MTV and good ol' Twitter have got us covered, so here's everything you need to know about our
Ex On The Beach
stars...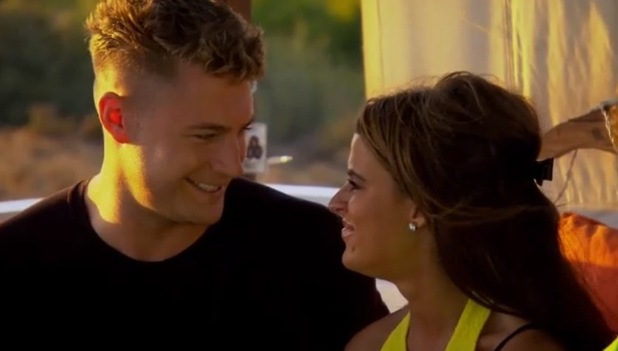 Nancy-May Turner and Scotty T
They were on, they were off, they were on and wait... yup, they were back off again. Nancy and Scott hands down had the most confusing relationship to follow, especially after that love triangle with Lacey Fuller. Nancy was keeping her guard up when it came to Scott, leading him to turn his attentions to Lacey. Not only did he sleep with both girls, but he continued to play them off each other until Nancy and Lacey finally had enough.
They confronted Scott and forced him to make a choice
. He chose Nancy, but she told him he was a little too late.
She said: "Honestly, I really like you and you f**ked it."
By the time it came to packing their bags and heading home, Nancy's mind was made up and she was staying away from Scott - even if he wasn't so convinced she could resist his (ahem) 'turbo d*ck.' Nany, meanwhile, said: "I'm never getting with Scott again, he's a w*nker and to be honest, I'm sick of his sh*t."
FYI, she managed to stay away. Nancy recently revealed on Twitter that ship has sailed and
she and Scott are now just good friends instead.
Since then, Nancy has been talking to a few boys, but she admits she doesn't really want a relationship: "I just want to be single for a bit."
She did kiss Ricky Rayment back in January and ventured out on a date with him,
before ruling out any chance of romance between the pair.
Oh, and
she was also linked to TOWIE star Lewis Bloor
- apparently she and Jem Lucy were caught up in a love triangle over him. Luckily, though, it wasn't a case of deja-vu for Nance and she laughed off such rumours, insisting they were not true.
Now,
Scott has said he is dating former Miss Newcastle Francesca Toole
.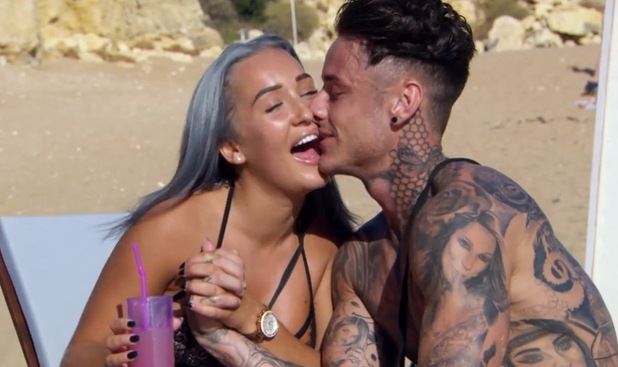 Chet Johnson and Helen Briggs
They are still together! Yes, we have a success story, people! Most people dread being reunited with their former flames, but when Helen was surprised by Chet on the beach,
she couldn't have been more thrilled
. In fact, she gushed: "I'm so happy! You do not understand how happy it makes me!" Chet revealed Helen was the one who got away for him. They had met over social media and enjoyed a brief romance, before things ended when Helen moved to Ibiza to work.
Reunited in Portugal, Chet was pleased to see Helen was still single and unattached and the pair quickly rekindled things. On their last night in the villa,
they finally made things official
, after the rest of the group urged them to, and they've been boyfriend and girlfriend ever since. Things are definitely getting more serious for the pair too.
Helen revealed she cannot wait to have Chet's babies and plans to move to London this year to live with her beau. Chet, meanwhile, said: "We're going to get a place together, and we're going to get married, and we're probably going to have kids as well. We already know what we are going to call our kids."
Oh, we do love a happy ending!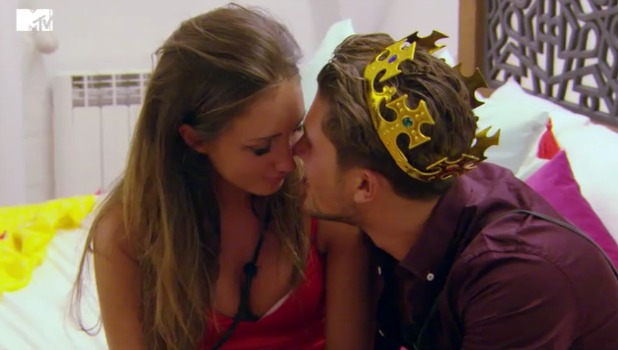 Megan McKenna and Jordan Davies
If anyone was going to stay together, we would have put our money on 'Jegan.' After all, they left Portugal engaged.
Jordan popped the question to Megan on her birthday and their last night in the villa.
He whisked her away from prying eyes up to the penthouse, where chilled champagne and a bed covered in rose petals was waiting. After seeking out a ring and getting his nerves together, Jordan told Megan he wanted to spend the rest of his life with her. His proposal speech went a little bit like this: "It's not been easy for me in here. I know it's been hard for us in here. You know how much you mean to me. I adore you. I adore everything about you. There is nothing in this world I want more than you. I want to spend the rest of my life with you. You're the only girl I want..."
Megan had happily accepted his proposal and told Jordan she didn't think she could be as happy as she was. However, a few months after they returned home from Portugal,
Megan confirmed she and Jordan had split
. At the time, she reassured fans things between them had ended amicably, but it soon became clear this hadn't been the case.
Jordan is convinced Megan ended their relationship to appear on Celebrity Big Brother
. He claims she was more interested in her career than their romance. However, Megan has hit back at Jordan's claims, insisting she broke things off because he had 'broken her trust.' She slammed Jordan for being a liar and selling stories on her while she was on
CBB.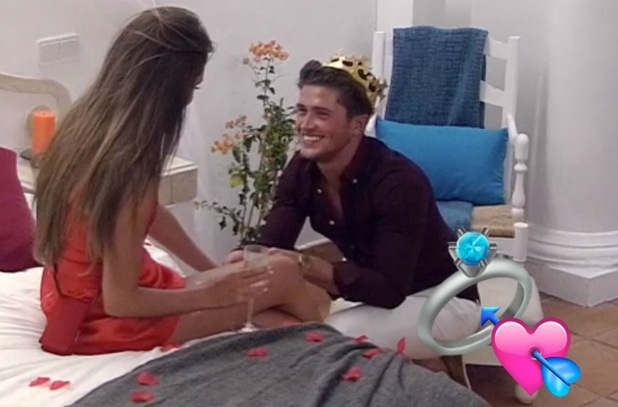 Jordan had branded Megan "a nasty piece of work," and claimed she had deceived him to appear on the Channel 5 show. A rep for Megan denied this.
Megan, meanwhile, has said she was 'never in love' with Jordan
, while he says she done him a favour by splitting with him, as their relationship had ruined his party boy image.
Jordan has said, though, he doesn't regret asking Megan to marry him
. He told fans: "Everything happens for a reason."
Since their break up, Megan has gone on to find love with
TOWIE
star Pete Wicks, while Jordan is single.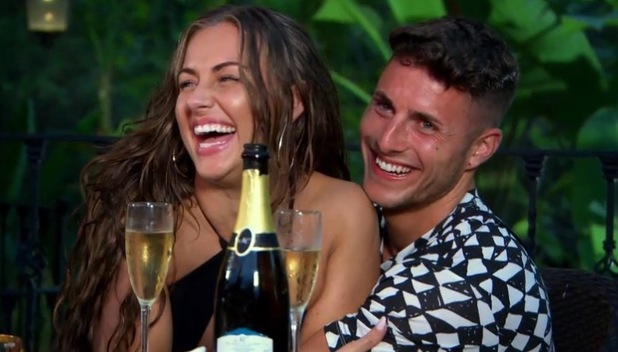 Ashleigh Defty and James Moore
They may have made things official in the villa, but their relationship is now no more. Somebody tell James' ex Olivia that she was right all along.
From the minute they first met, Ashleigh and James were all over each other. Literally.
Remember that very hands on date they had?
They didn't have an easy ride as Olivia continually clashed with James for flaunting his new romance in her face, and another of James' exes Kristina (was she really an ex, though?) surprised him and Ashleigh during a romantic dinner. To make things even more awkward, James had just asked Ashleigh to be his girlfriend and then had a lot of explaining to do when
Kristina claimed they dated, but he said they didn't
. Then,
Ashleigh's feelings for her ex Scotty came flooding back
and she began to question her relationship with James. She came to the conclusion she will always love Scott and wanted to pursue things with James, but by the sounds of it, it was short-lived.
James had claimed for him and Ashleigh to work, she needed to get over her "trust issues." Ashleigh did venture to Blackpool to see her beau and he did buy her a ring. However, James admitted things didn't work out as the pair 'live different lives.' He revealed: "We didn't really find time to see each other, so we didn't really work."
Ashleigh had hinted their romance didn't go the distance
by flaunting her single status on Instagram recently. She posed in a jumper that read, 'No boyfriend = No drama,' and joked with her followers: "When u wake up thinking u want a boyfriend then read your top and remember why you don't have one... LOL."
James did, however, get back together with ex-girlfriend Olivia Walsh.
He gushed that the pair were "rock solid" after rekindling things
, but recently tweeted about fancying other people... does this mean they're no longer dating now?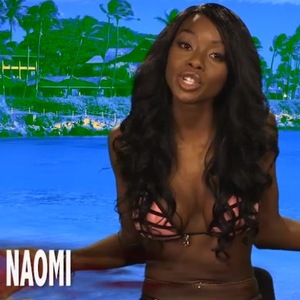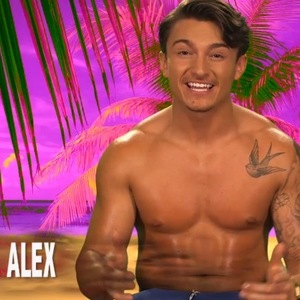 Naomi Hedman and Alex Kippen
This secret romance didn't quite make it onto our screens, but
things got pretty steamy between Naomi and Gina Barrett's ex Alex before they flew home
. In fact, the pair couldn't get enough of each other and as Alex revealed in a bonus scene from the show, he and Naomi hooked up in the shower, outside on the bed in the garden and in the bedroom. Naomi's thoughts on their rendezvous: "F**king loved it, mate."
Pictures had surfaced of the pair kissing on a night out in London recently, and we did wonder where this sudden match had come from. Now we know! Keeping coy on what's going on, Naomi has said: "Me and Alex have been hanging out after the show. We just hang out."
She did rule out a relationship between the pair, tweeting that she is single.
Naomi told fans: "Just to clear stuff up! I'm single! The world is my oyster!"
Until next time...
For exclusive competitions and amazing prizes visit Reveal's Facebook page NOW!