Lacey Fuller had a nasty surprise on last night's Ex On The Beach finale when her ex Brandon Myers rocked up on the beach.
So, did he want to win her back?
Not quite...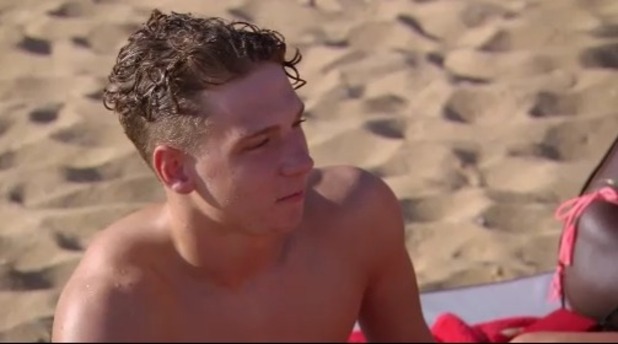 His main goal was to get back into Lacey's father's nightclub in Maidstone, Kent, which he's been banned from. "I have come here to get back in her sweet books and get back into the club and pull girls, do what I do best. She f**king took away my social life," he complained. "I can't go out on a Saturday night."
Brandon was the final ex to arrive at the villa, much to Lacey's annoyance.
"He's my worst ex ever," she declared. "He is like Satan. He has 666 on the back of his neck. I f**king hate him. I can't deal. He hurt me bad."
She explained he'd slept with one of her friends in her MOTHER'S BED!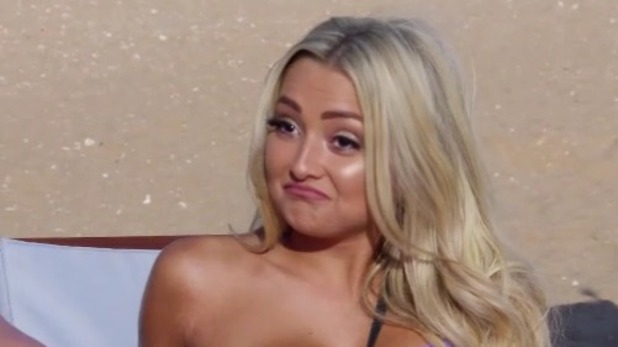 Brandon admitted that had happened, saying it was on a New Year's Eve when he and Lacey had first met. He said Lacey had fallen asleep after drinking too much, so he'd had sex with one of her friends in her mum's bed.
Ouch.
Naomi Hedman wasn't too impressed, saying: "If my ex boyfriend slept with my best mate he wouldn't be able to walk on his feet as he'd have to be rolled along."
Lacey said Brandon had never apologised, and looked incredulous when he said he had come to Portugal to make amends. "We ain't friends and that is it," she told him. "We ain't civil and we won't ever be civil."
Later on, Brandon tried again to say sorry but to no avail.
"I am not forgiving you," said Lacey. "I don't want to be civil with you, I don't want you in my life. and that's how it is staying. I'm chilled now, I'm grown. I am over it so leave me. Why would I want to be your friend? You mugged me off!"
So no nightclub entry for Brandon... "I came here just so I could come back to the nightclub and have a good social life but she's ruining it and being a stubborn tw*t."