Helen Briggs and Chet Johnson made it OFFICIAL on last night's Ex On The Beach finale.
We knew they were still a couple thanks to their social media updates but it was still nice to watch them becoming official boyfriend and girlfriend during Tuesday night's big finale episode.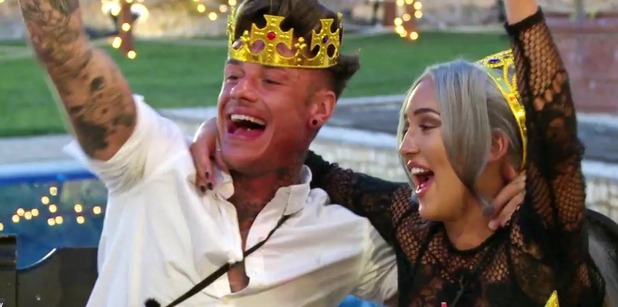 It happened after the other villa housemates urged them to do it.
"Me and Chet are together!" gushed Helen. "I'm so happy! I'm going to marry him and have his babies!"
"I'm proper buzzing," added Chet. "Two good looking people together. What more could I ask for?!"
Isn't it nice to see an
Ex On The Beach
romance work out?!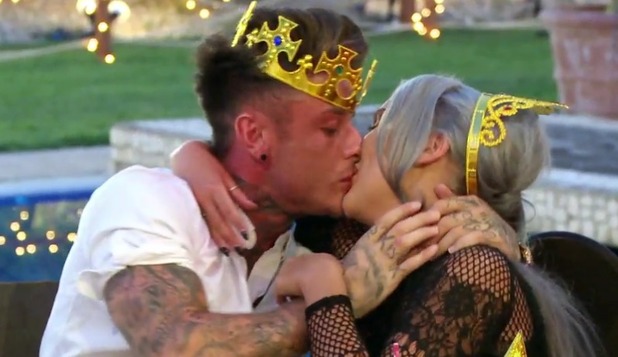 Rather than being unhappy at
seeing Chet rock up on the beach
,
Helen was THRILLED, racing across the sand to greet him
. "I'm so happy! You do not understand how happy it makes me!"
Chet said: "I am so happy with the reaction. Helen definitely is the one who got away. It will be good to get her back. That was a banging welcome. I'm so happy she's single, that we're both single!"
He met Helen via Twitter, picking her out of his 17,000 followers when she sent him a message and he liked her picture. They stopped speaking a few months before
EOTB
when Helen flew out to Ibiza for work but it's clear their feelings never went away.
Aww. We love a good romance story!
And we're not the only ones! After the episode finished, plenty of viewers took to Twitter to say how happy they are that Helen and Chet have stayed together since filming the show in Portugal last summer.
Chet and Helen off ex on the beach are sooo cute

— Lil (@LilyMayShaw) March 8, 2016
Helen and Chet give me happiness

— Soph (@sophiepj2000) March 8, 2016
Helen and Chet are my fave couple

— michy (@michaela_harley) March 8, 2016
Helen and Chet are the best thing to ever happen on Ex on the Beach #faves

— Rosie Anne Pendrey (@penderzz) March 8, 2016
Aww. Chet and Helen are so adorable #ExOnTheBeach

— Hayleigh (@hayleighclearyx) March 8, 2016